'Hawkeye': Hailee Steinfeld's Kate Bishop Steals the Show in the First 2 Episodes at a Fan Screening in London
When the Avengers have a genius in Stark Tech, a raging green monster, and a literal Norse god, an archer seems underwhelming. However, Hawkeye gained plenty of love over the years, but now fans find themselves chattering about a new archer on the block. At a special London fan screening on Nov. 11, 2021, Disney revealed the first two episodes of Hawkeye, and Hailee Steinfeld's Kate Bishop stole the show.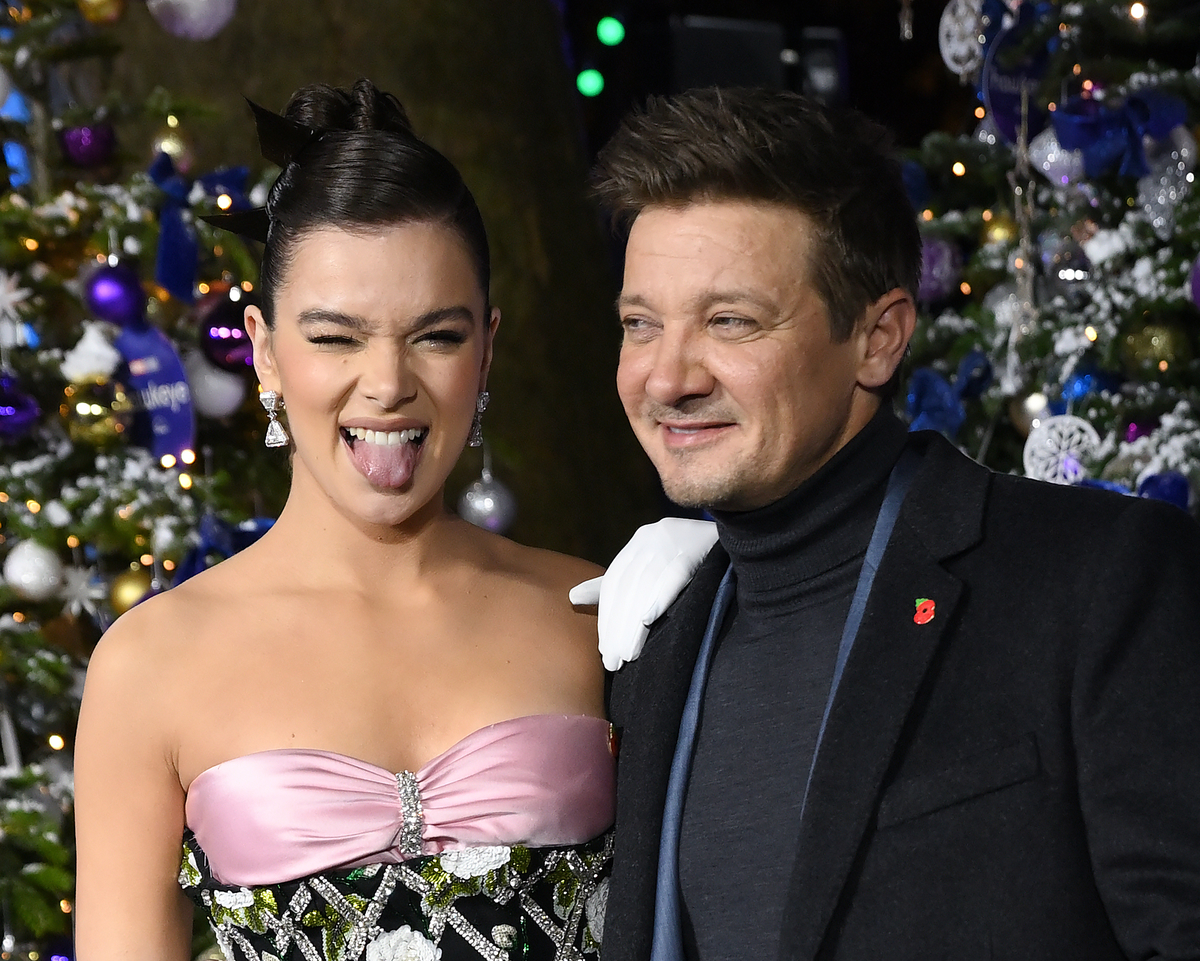 Renner and Steinfeld stopped by the London screening
UK Marvel fans received an early Christmas gift when Disney held a special screening of the first two episodes of Hawkeye. And Clint Barton, AKA Hawkeye (Jeremy Renner), and Kate Bishop (Hailee Steinfeld) showed up to chat and take pictures with fans.
Renner has come a long way since his introduction in Thor in 2011. Hawkeye has proved himself invaluable to the Avengers despite not wielding powers like Chaos Magic or Norse hammers.
In a Christmas-themed Disney+ show, Renner returns to the archer role. All he wants is to be with his family on Christmas, but that dark 5-year period after Thanos snapped have the world away comes back to haunt him.
[I'm] always very excited to get back in the MCU and help tell some stories," Renner told Reuters. "This time, it's very, very different because you're telling a six-hour story and not a two-hour film."
While Renner brings his A-game, fans have the newcomer on their minds.
Conversation after the 'Hawkeye' screening was dominated by Hailee Steinfeld's Kate Bishop
Fans took to Twitter after seeing the first two episodes of Marvel's Hawkeye. However, they did not focus on Hawkeye himself.
"My bet is that Hailee Steinfeld as Kate Bishop will become one of best female superhero characters in phase 4 of the MCU," critic and journalist Scott Menzel tweeted. "Steinfeld is charming, funny, and such a badass. She makes the character her own."
Then others praised the chemistry between Steinfeld and Renner. As the two most well-known archers in Marvel, showrunners knew the importance of their dynamic.
"I feel just so lucky to be playing a character that so many people love, and so many people have been so excited for such a long time to see her brought to life," Steinfeld said.
Will Hailee Steinfeld's Kate Bishop take over for Jeremy Renner's Hawkeye?
If fans questioned one archer on the Avengers, two seems redundant. Then is Marvel setting up to replace Renner's Hawkeye?
While Renner has served as a staple of the Avengers, the series may be a send-off to his character.
The fact remains that most of the original Avengers have brought the superheroes to life for over a decade. Many actors want to move on, or the stories call for sacrifices. And Hailee Steinfeld's Kate Bishop could take over the archer role from Hawkeye permanently.
However, with a massively warm fan reception, Steinfeld's archer might serve as a surprise frontrunner for Marvel's new heroes. And Steildfeld knows that the sky is the limit.
RELATED: 'Hawkeye': Hailee Steinfeld Teases the Relationship Between Clint and Kate, '[She] Idolized This Person Her Whole Life'
Related post url: