'Hawkeye': The Laika Shirt Kate Bishop Wore in Episode 4 Is a Nod to Marvel Comics
In episode 4 of the Disney+ Marvel TV show Hawkeye, "Laika" appeared in Russian on a shirt Kate Bishop (Hailee Steinfeld) wore. Some fans might've missed the reference in the shirt. However, eagle-eyed Hawkeye fans realized that Kate Bishop's shirt referenced a specific detail from Marvel comics.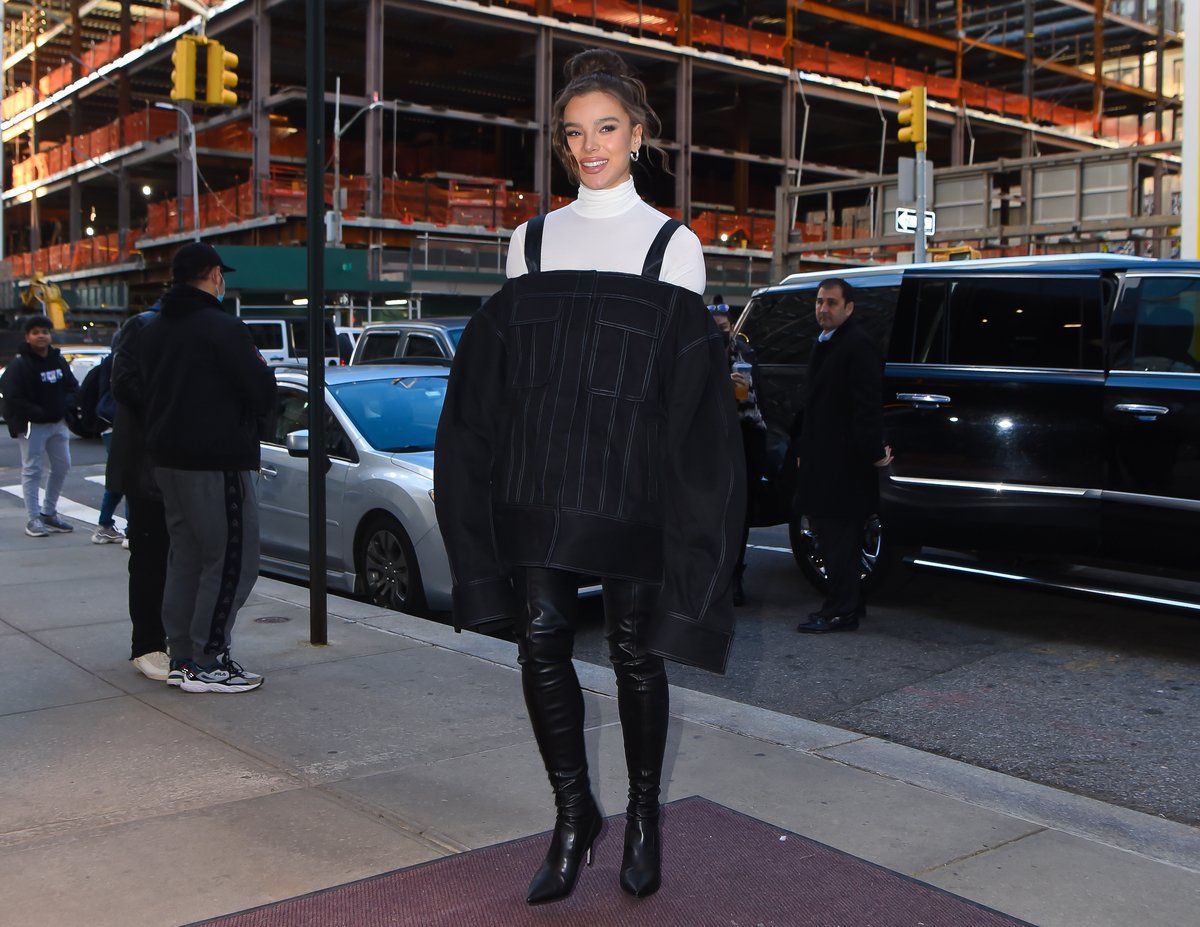 Kate Bishop's Laika shirt in 'Hawkeye' Episode 4 is a nod to a special dog
Writer Matt Fraction wrote a Hawkeye comics series from 2012 to 2015 with Clint Barton and Kate Bishop. For the series, artist David Aja designed a shirt that Kate Bishop wore several times.
The shirt read "Лайка," a Russian name that translates to Laika. In real life, Laika was a dog that the Soviet Union sent to space in 1957. The husky mix became the first animal to orbit Earth before she died on the mission.
Fans noticed this exact Laika shirt from the comics in the Hawkeye TV show. Given Kate's affinity for Lucky the Pizza Dog, it seems appropriate that she also would love the history-making pup.
What is the design on Kate Bishop's Laika shirt?
In the episode, Hailee Steinfeld's Kate Bishop wore the shirt as she talked with Jeremy Renner's Clint Barton, giving fans a good look at it.
The Hawkeye Laika shirt incorporates bold letters and a triangular design, using negative space to create an image. The white shirt has bold Russian letters spelling out Лайка.
Then, below the name is a black triangle with a notch at the bottom. Aja meant the shape to represent Laika's rocket, Sputnik 2. Inside Sputnik 2, a circular shape is carved out, revealing a silhouette. This shadowy figure is Laika herself as the rocket carries her into space.
Can you purchase the 'Hawkeye' Laika shirt?
As Kate Bishop and Clint Barton battle the Tracksuit Mafia and Echo — and rumors abound of them facing Vincent D'Onofrio as Kingpin — many fans are looking to sport Hawkeye apparel.
You can find the Hawkeye Laika shirt on several sites, including Redbubble, Superhero Stuff, and Shop.com.
With Kate Bishop wearing the shirt multiple times in Fraction's Marvel comics, it's possible she could wear the shirt more in Hawkeye Episodes 5 and 6. And with Marvel looking to add Kate Bishop as a mainstay in the Marvel Cinematic Universe, she could wear it outside of the series as well. She might even head to the stars one day where Laika went before her.
RELATED: 'Hawkeye': Hailee Steinfeld's Kate Bishop Steals the Show in the First 2 Episodes at a Fan Screening in London