'Hawkeye': Why 'Captain America: Civil War' First Brought Clint Barton Out of Retirement, According to Jeremy Renner
Marvel's 'Hawkeye' might serve as the final time Clint Barton dons his costume, but Jeremy Renner talked about the first time the Avenger came out of retirement for 'Captain America: Civil War' where he fought alongside Scarlet Witch, Sam Wilson, and Steve Rogers' allies.
Despite remaining a core member of the Avengers, Clint Barton, aka Hawkeye, has tried to retire from the superhero scene since Avengers: Age of Ultron in 2015. However, he continuously took up his bow and arrow. Hawkeye sees Clint Barton taking up his costume for possibly the last time, but Jeremy Renner once talked about the first time Hawkeye came out of retirement for the first time Captain America: Civil War.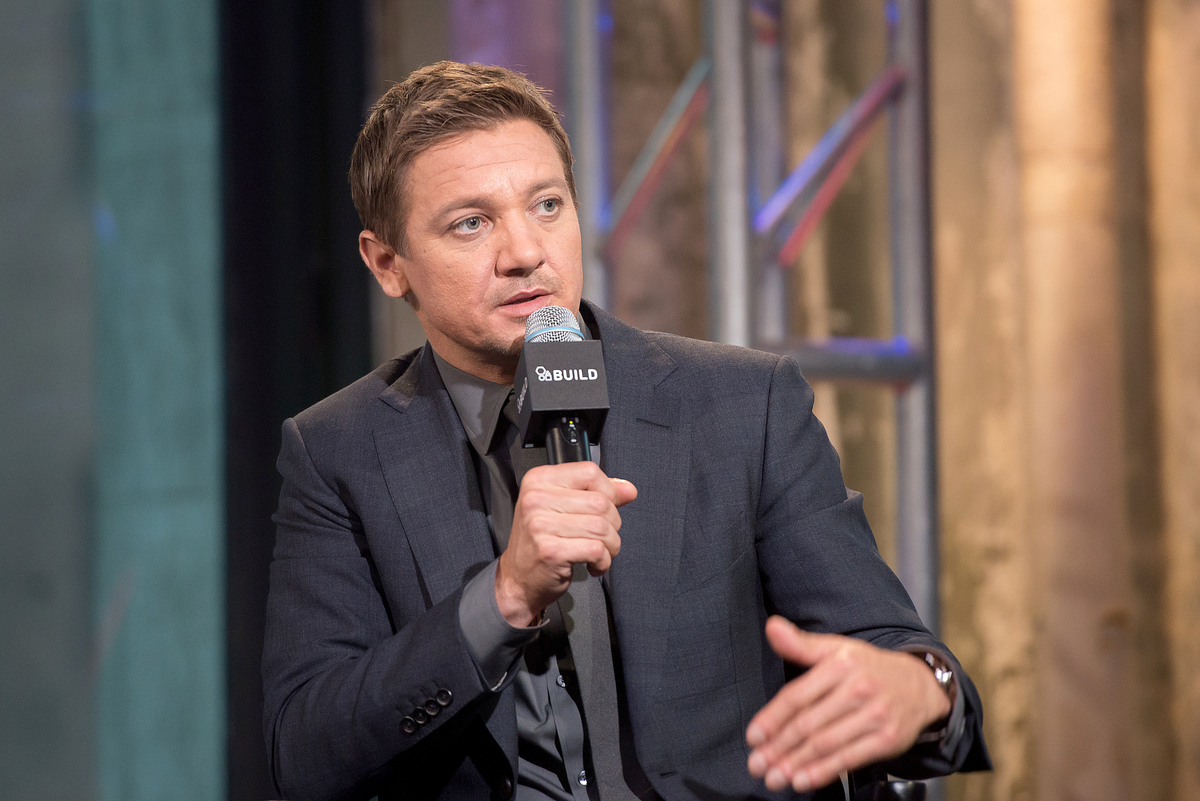 When did Hawkeye first try to retire before 'Captain America: Civil War'?
Renner first appeared as Hawkeye when Chris Hemsworth's God of Thunder tried to reclaim his hammer in the first Thor movie. Clint Barton trained his arrow on the Asgardian but never received the order to fire.
He later teamed up with Thor, Iron Man, Captain America, Hulk, and Black Widow in Marvel's The Avengers. He went on several missions, including dealing with the resurgence of HYDRA at the beginning of Avengers: Age of Ultron.
During the Avengers' struggle with Ultron, Maria Hill (Cobie Smulders) said they should lay low. Clint brought them to his family's farmhouse, where he made a promise to his wife, Laura.
Laura was understandably worried about Clint Barton setting off to battle an insane Iron Man robot. Clint promised the Ultron fight would serve as his final mission with the Avengers, though.
However, in Captain America: Civil War, Hawkeye came back in costume again.
Jeremy Renner talked about why Hawkeye returned in 'Captain America: Civil War'
Clint mentioned that he took up golf during his retirement, but thanks to his expert marksmanship, he always hit a hole-in-one.
"While [he] first joked that Clint Barton simply grew bored with playing golf during all that down [time], Renner explained to Marvel UK & Ireland that the archer returned primarily for Scarlet Witch and Captain America," Cinemablend reported in a 2016 interview.
When the Sokovia Accords first came to the Avengers, Clint did not plan on signing since he was officially retired. However, when Captain America asked for Hawkeye to fight in the Avenger's civil war, he donned his costume.
"He had to repay a debt to Scarlet Witch," Renner told Marvel UK & Ireland. "And Cap called in need, so he came out of retirement."
During Avengers: Age of Ultron, Hawkeye dubbed Scarlet Witch an Avenger and helped push her toward becoming a hero. While he valued his family above everything, he could not ignore his friends in need.
Will the Disney+ show mark the last time Clint Barton comes out of retirement?
While Captain America: Civil War marked the first time Clint Barton came out of retirement, Marvel's Hawkeye could mark the last.
Rumors have said the Disney+ show may serve as a sort of send-off to Clint Barton as the de facto archer in the Marvel Cinematic Universe. Hailee Steinfeld's Kate Bishop looks to take over the Hawkeye title, so naturally, many fans worry that it could serve as Renner's final Marvel project.
However, he posted a selfie on the final day of filming.
"Last day, for now …" he wrote. "This is not goodbye, but a 'see you soon.'"
From the sounds of it, Marvel's Hawkeye might not serve as Clint's final outing, although he can still enjoy more time with his family.