Hayao Miyazaki Changed Anime Forever
Back in 2002, Hayao Miyazaki changed everything with a gorgeous yet simple anime film called 'Spirited Away.' It won the Academy Award for Best Animated Feature and captured hearts across the world. In addition to changing the way U.S. audiences received anime, the movie also connected with the public on a more serious level.
It's been nearly two decades since Hayao Miyazaki's gorgeous Spirited Away graced movie screens across the globe. Beautiful films are familiar enough–but movies that change the genre forever are far more difficult to come by. Insider recently reported on how the innovative film changed anime forever, and we're taking a look, as well. 
'Spirited Away' came on the heels of 'Princess Mononoke'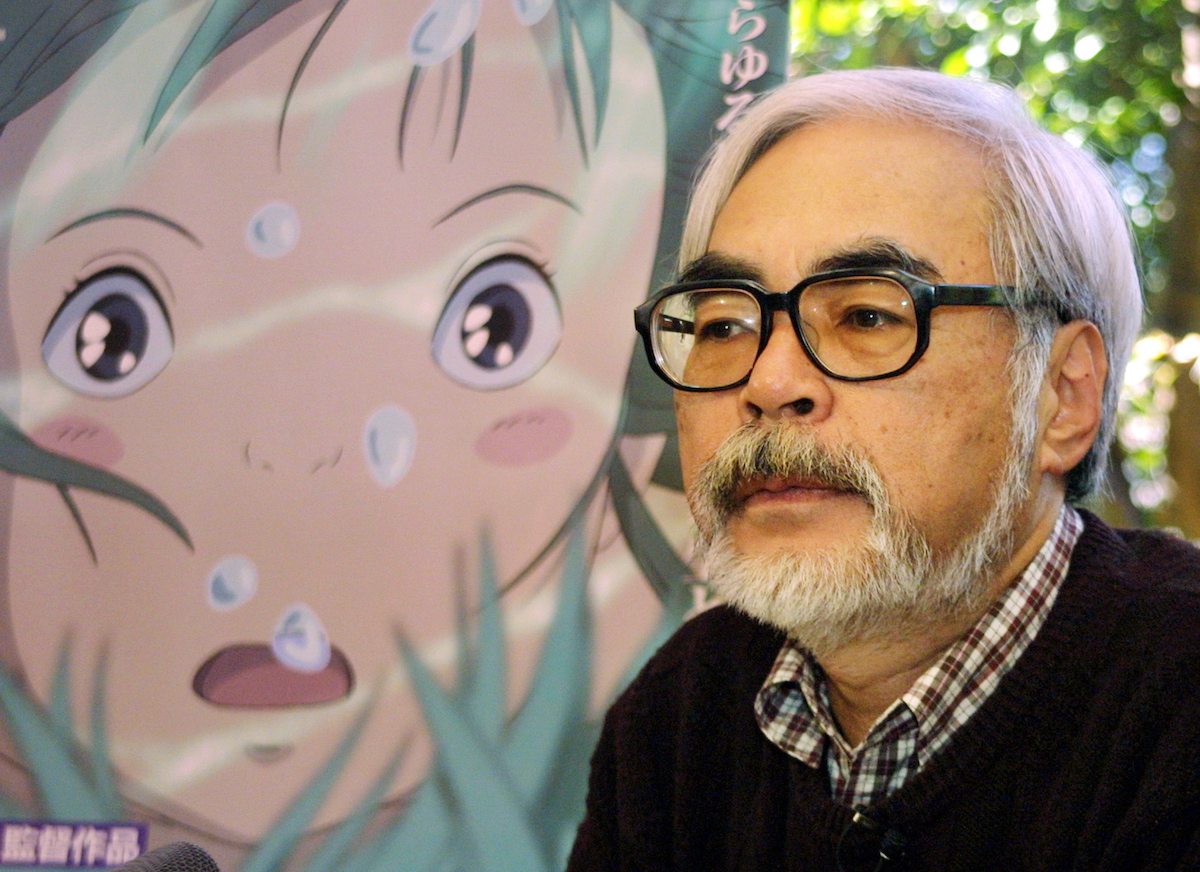 For many fans, Spirited Away was the film that put Miyazaki on the map. But insiders were well aware of his genius years beforehand. Critics hailed Princess Mononoke (1997 with a U.S. release in 1999) as a lush, environmentally profound cinematic message. It defined what would be known as the classic anime movie and set the stage for Spirited Away to become a hugely successful global hit.
Released a few years later, in August of 2002, Spirited Away reached U.S. audiences during a critical time. It was late summer, less than a year after the horrific September 11, 2001 attacks on the World Trade Center. Rich with innate empathy, Spirited Away's piercing sense of hope and transformation after change and loss made anime relatable in a way U.S. audiences hadn't previously experienced. Its magical creatures and heart-stoppingly beautiful palette of dream-like color meant it would endure. Delicately interwoven messages about the destruction of the environment and reckless consumption of resources resonated, as well. 
The film paved the way for future Miyazaki efforts like Ponyo and Howl's Moving Castle, the same way Princess Mononoke had for Spirited Away. 
Anime became mainstream in the U.S.
Perhaps the most prominent bellwether of Miyazaki's new success in the states was his Academy Award. Spirited Away (known originally as Sen to Chihiro no Kamikakushi) handily clinched the Academy Award for Best Animated Feature in 2003. Up against easily digestible kid-fare like Lilo and Stitch, Ice Age, Treasure Planet, and Spirit: Stallion of the Cimarron, the win proved Miyazaki's innate ability to win over audiences with universal truths that linger. 
And it opened the floodgates for more accolades. Howl's Moving Castle, the destiny-driven wizarding tale of a starry-haired girl named Sophie falling for a narcissistic sorcerer named Howl, swept up an Academy Award nomination for Best Animated feature in 2006.  In 2014, The Wind Rises was also nominated, ultimately losing to Disney's musical mega-hit Frozen. 
Almost overnight, Miyazaki became a filmmaker to follow. Domestic audiences rushed to check out previous offerings like Kiki's Delivery Service (1989), My Neighbor Totoro (1988), Nausicaa (1984), and Castle in the Sky (1986). No-Face, the ravenous spirit from Spirited Away, became a recognizable character among the pantheon of convention costumery and desktop merch. The attention to detail and eloquently appointed Easter eggs made his body of films both meaningful and fun to watch. Slowly, it dawned on us all that Miyazaki's films centered around a female lead in almost every case. In a culture awakening to the power of women in movies, this also played a role in his emerging prominence. 
Ticket sales to later fare like Ponyo and The Secret World of Arrietty sold rapidly, and the mainstreaming of Miyazaki into American film culture was complete. 
Major players still compete for the rights to his films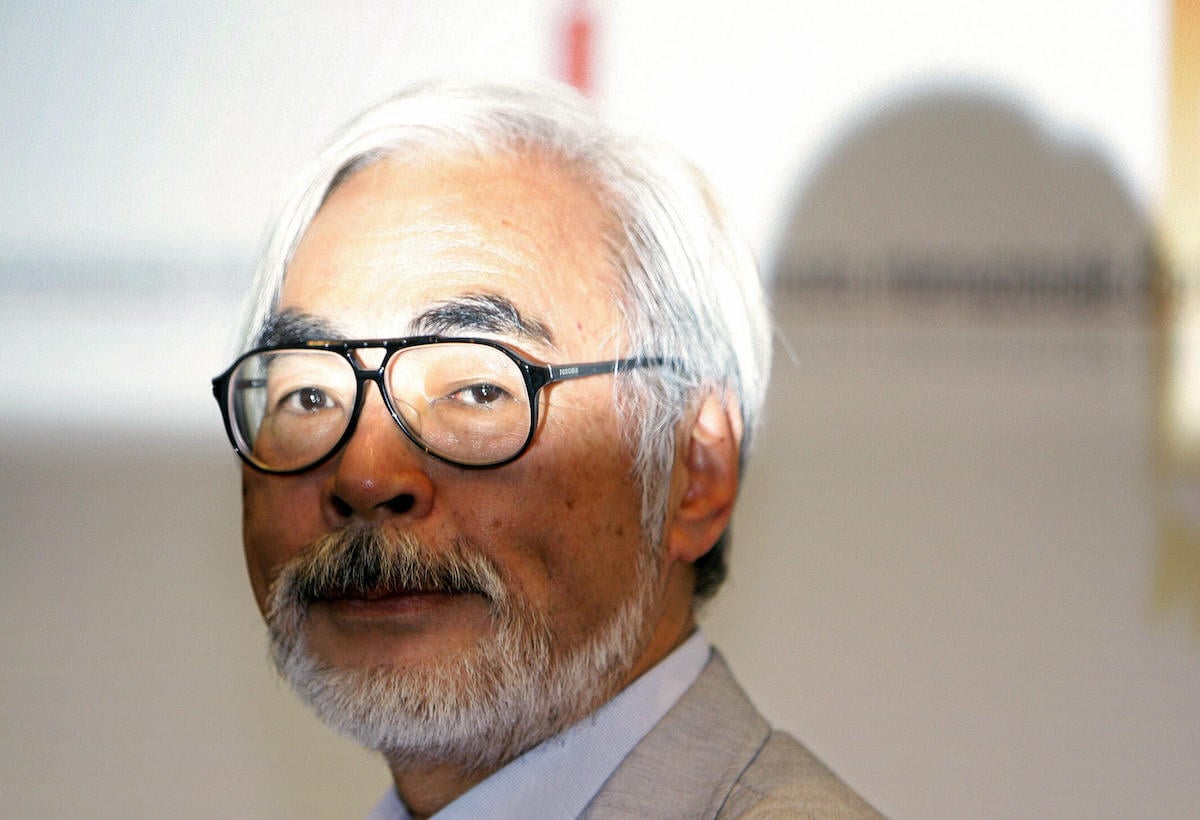 HBO Max added the entire catalog of Studio Ghibli films to its North American ranks last year. Netflix also got in on the action, scoring the rights to run a version of Spirited Away that's subtitled with no fewer than 28 languages. 
And it's not because Miyazaki somehow tapped into the American id and catered to their interests. He drew them in with sheer beauty, well-developed characters, and screenplays that respect their audiences. He put sheer time into his films, and it shows. 
"We take [handmade] cell animation and digitize it in order to enrich the visual look, but everything starts with the human hand drawing," he told Roger Ebert in a 2002 interview. "And the color standard is dictated by the background. We don't make up a color on the computer. Without creating those rigid standards we'll just be caught up In the whirlpool of computerization."
In other words, he took the long way. And we're here for it. 
RELATED: 9 Studio Ghibli Easter Eggs Only Keen-Eyed Fans Will Notice