Hayden Christensen 'Would Be All for' a Darth Vader Spinoff Series
Obi-Wan Kenobi is exploring the years between Revenge of the Sith and A New Hope, opening up all kinds of possibilities for Star Wars characters to return to the franchise. Hayden Christensen has already reprised his role as Anakin Skywalker — now known across the galaxy as Darth Vader — and he seems game to do so again. In fact, he recently admitted he'd "be all for" a Darth Vader spinoff series.
Hayden Christensen returns as Darth Vader in 'Obi-Wan Kenobi'
Hayden Christensen hasn't been involved with the Star Wars franchise since capturing Anakin's transition into Darth Vader back in 2005. Nearly two decades later, he's returned as the character in Obi-Wan Kenobi.
Although fans have gotten Darth Vader's origin story — and witnessed his time as the most feared Sith in the galaxy — they haven't seen his early days working for the Empire. The series changes that, depicting the aftermath of Revenge of the Sith.
And with Obi-Wan Kenobi capturing a short period of time between the prequels and the original trilogy, there's plenty of Vader's story left to tell if Lucasfilm chooses to do so. Some fans are interested in seeing that play out. And Christensen himself seems into it as well.
Hayden Christensen 'would be all for' a Darth Vader spinoff series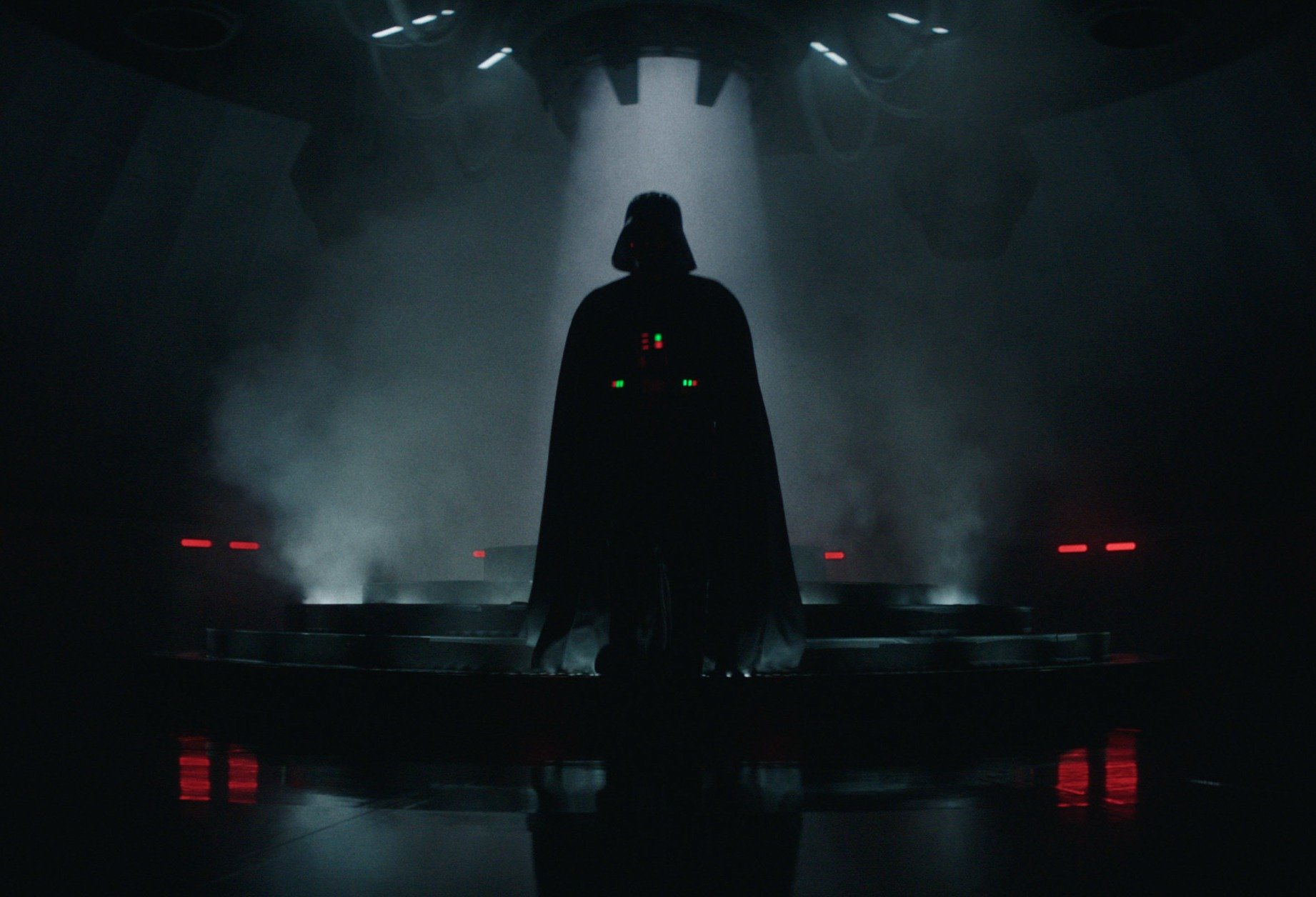 RELATED: Which 'Obi-Wan Kenobi' Star Has a Higher Net Worth, Ewan McGregor or Hayden Christensen?
Fans love having Hayden Christensen back as Darth Vader, and many are eager to see more of him as the character. Although he plays a prominent role in the original Star Wars trilogy — and the prequels are technically his backstory — some have even suggested a Darth Vader spinoff series.
During an interview with Digital Spy, Christensen seemed open to the idea of returning for another Disney+ show.
"If the opportunity presents itself, I would be all for it," Christensen said. "I think this is a character that is very complex, and there's a lot there to further explore. If the powers that be were so inclined, I would be so excited to get to do so."
It certainly would be interesting to see Darth Vader's powers grow as he builds a name for himself in the Galactic Empire. Much like Boba Fett, Darth Vader has remained a fan-favorite character from the original Star Wars trilogy. Many would welcome the franchise shedding further light on his character. But what would a spinoff entail?
What a 'Star Wars' show about the Sith could entail
If Hayden Christensen were to return for a Darth Vader spinoff series, what would that entail? As ET Canada pointed out during an interview with the actor, Darth Vader finds himself at the center of a number of Star Wars comics and novels. Any of those could be brought to life, and Christensen seems well aware of that fact.
"I think this is a character that sort of resonates in our culture in a very profound way," Christensen told the outlet. "And there's certainly more there to explore. Like you said, there are so many other stories that have been told in these other mediums. And I would love to get to continue my journey with him."
The live-action shows could also explore Anakin's relationship with Ahsoka Tano (Rosario Dawson) in more depth. As of now, that dynamic only appears on-screen in Star Wars' animated series. It's no doubt as interesting as the one between Obi-Wan and Anakin. Only time will tell if it gets the attention it deserves.
You can now stream the first four episodes of Obi-Wan Kenobi on Disney+.
RELATED: 'Obi-Wan Kenobi': Ewan McGregor Says Most Speculation Is 'Wrong'