Does Hayley Atwell Still Want To See Peggy Carter in Her Own Marvel Film?
Actor Hayley Atwell rose to prominence playing Peggy Carter in the Marvel Cinematic Universe. She's one of few actors to bridge the ABC-Marvel TV universe and the MCU. And though she doesn't have superpowers, some were disappointed Peggy never got her own feature film — including Atwell herself.
Hayley Atwell portrayed Peggy Carter in the MCU
Atwell originated the role of Peggy Carter for the big screen. She portrayed the character, a British officer during WWII, in Captain America: The First Avenger. Peggy and Steve Rogers fall for each other, but their romance is cut short when he crashes his plane into the Arctic, where he remains for decades.
The actor reprised her role in Captain America: The Winter Soldier, Avengers: Age of Ultron, and Ant-Man. Atwell also played Peggy in Agent Carter, a 2013 short film and subsequent two-season ABC series that takes place in the years after The First Avenger, as Peggy continues her work as an SSR agent.
She said she wanted a movie after 'Agent Carter'
In an interview with CBR conducted after Agent Carter's cancelation, Atwell said, "I don't feel like I've said goodbye to [Peggy]." She added, "I would absolutely not rule out the idea of going back to Peggy at some point, seeing her in other avenues. I love her, and I hope that she has a life elsewhere at another time."
The actor expressed her desire for a movie about Peggy. "I hound [Marvel Studios co-president Louis] D'Esposito on a regular basis, saying, 'Give me a movie!'" Atwell added that Peggy "lives a long life, so she can come back. I'm banking on, when I'm in my fifties, I'm like, 'This is the time. Let's see what Peggy's up to in this decade.'"
Atwell reprised her role in 'Avengers: Endgame'
However, it was years before audiences would see Atwell again on the big screen. In Avengers: Endgame, Steve travels back in time to 1970 to collect the Space Stone. He sees Peggy at SHIELD headquarters. At the end of the film, Steve goes back again to return the stones. The movie ends with him and Peggy in the 1940s.
"I thought it was quite beautiful and very tasteful of Marvel to finish this 10-year story in a very simple storyline about two human beings," Atwell told The Hollywood Reporter in 2019. "So, I thought the tone of it, to end there, after some extraordinary things of trauma, action, effects and powers… to just have two people slow-dancing was very beautiful."
The actor said it was a 'fitting end' for Peggy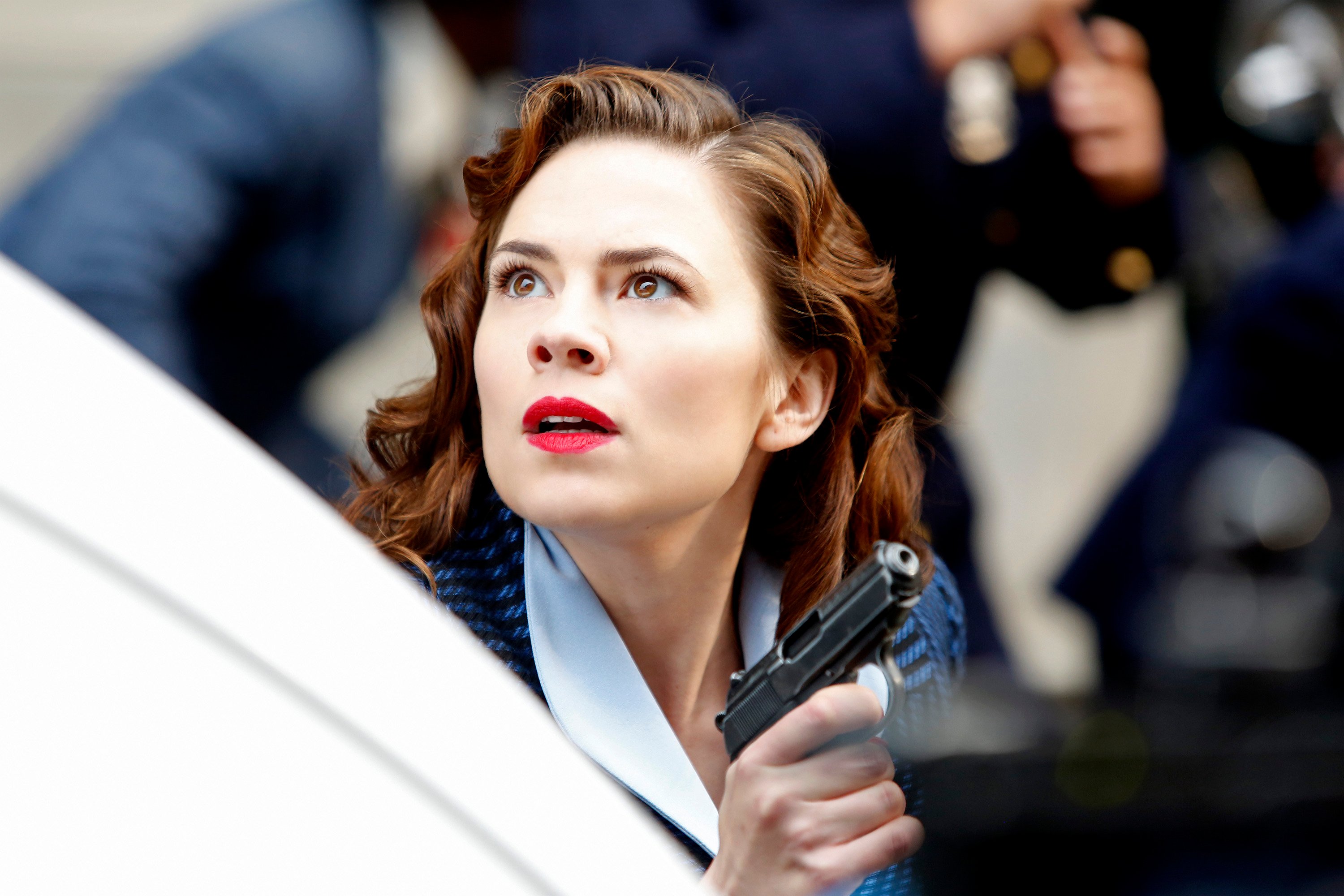 Like Chris Evans, Atwell has been happy to call this the end of Steve and Peggy's story. "I thought it was very endearing, innocent and wholesome in the way that it keeps those characters in their time," she said. "It was a great time, and I think they ended it beautifully with Endgame. It feels like a fitting end to that narrative."
When it comes to playing Peggy, Atwell expressed a desire to move on, saying she feels "really fulfilled." "I'm a classically trained theater actor so I want a stab at the challenging parts in the canon for theatrical actresses," she said. "That's something that I've always aspired towards. So, I feel lucky to have played her, but she's one aspect of my career."