HBO's 'The Last of Us': A Guide to the Cast and Characters
The Last of Us premiere day has finally arrived. Before you dive into the video game adaptation on HBO, you should know there are quite a few faces to get acquainted with. Keep track of all the characters with this guide to the cast of The Last of Us.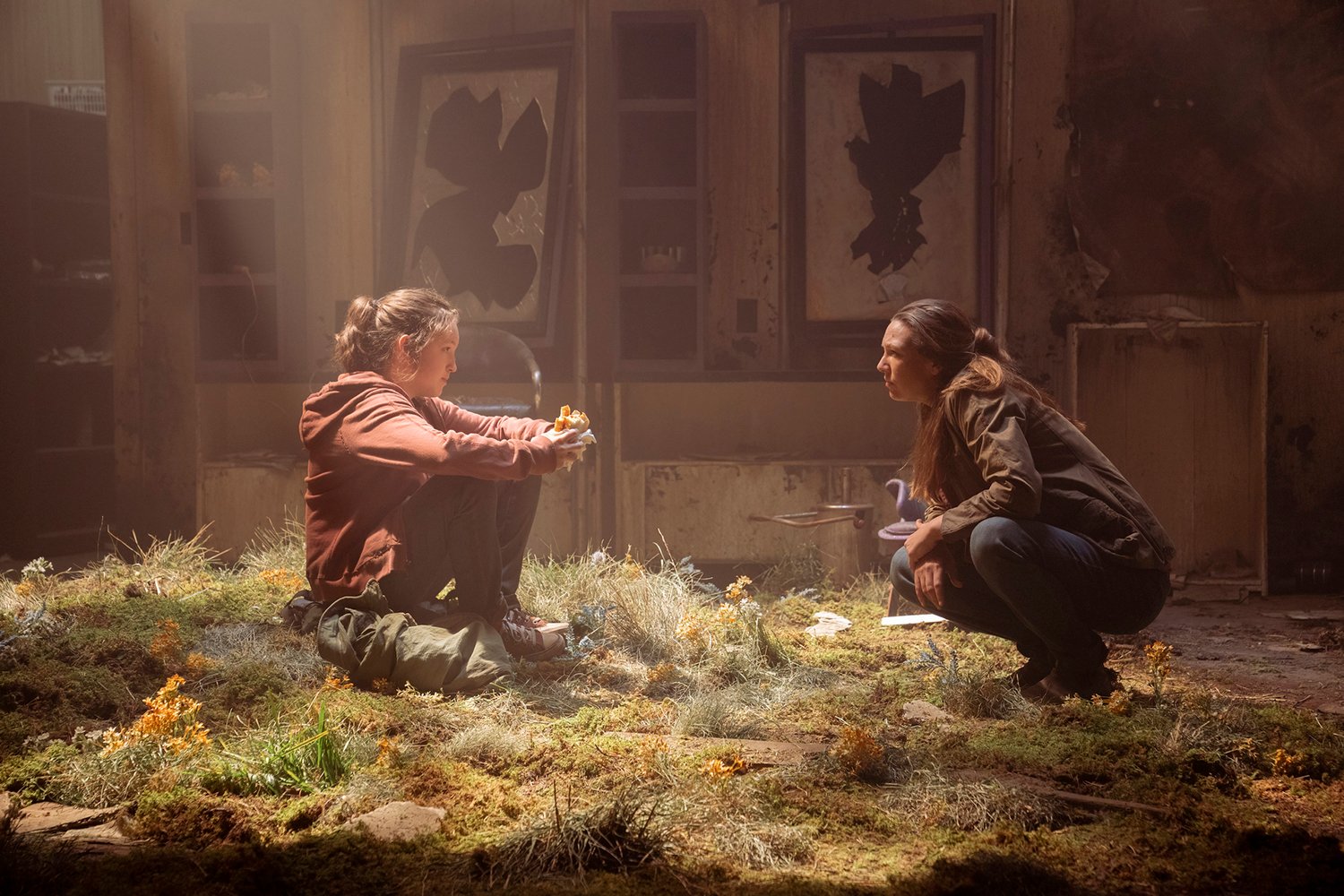 Pedro Pascal as Joel
Pedro Pascal takes on a leading role in The Last of Us as Joel Miller. Decades after a traumatic loss, Joel has become a hardened survivor in a post-apocalyptic U.S. He is tasked with smuggling a young teen through oppressive quarantine zones. Fans will recognize Pascal from his work on The Mandalorian, The Unbearable Weight of Massive Talent, Wonder Woman 1984, and more.
Bella Ramsey as Ellie
Starring alongside Pascal is Bella Ramsey as Ellie, the 14-year-old girl who needs Joel's help to cross the states. Ellie is immune to the mutated fungus that has taken over the world, and she is believed to be the key to creating a vaccine. Ramsey is most known for starring in Game of Thrones, as well as Hilda and Catherine Called Birdy.
Merle Dandridge as Marlene
Those who played The Last of Us game already know Merle Dandridge. In the TV series, she reprises her role as Marlene, the leader of a resistance movement known as the Fireflies Militia Group. She was close friends with Ellie's mother and believes that she can use Ellie to create the vaccine. Dandridge's previous TV roles include Station 19, The Flight Attendant, and Truth Be Told.
Anna Torv as Tess
Anna Torv plays Theresa "Tess" Servopoulos, Joel's smuggling partner. It's hinted in the games that Joel and Tess were romantically involved at one point, but the two never confirm this. Tess helps Joel escape with Ellie early in their journey. Torv is most known for her role in Fringe, as well as Mindhunter and The Newsreader.
Gabriel Luna as Tommy
The final recurring character in The Last of Us is Tommy, played by Gabriel Luna. Tommy is Joel's younger brother, who survived the apocalypse alongside Joel for many years. However, they eventually parted ways. As a former Firefly soldier, Tommy helps Joel and Ellie find the other surviving Fireflies. Luna previously starred in Terminator: Dark Fate, Agents of S.H.I.E.L.D., Bernie, and more.
Other cast members in 'The Last of Us' and their characters
In addition to the five main/recurring cast members, The Last of Us features several guest stars. Some of their characters were pulled from the video games, while others were created for the TV show. Here's a breakdown of the guest stars. The names in bold are new characters.
Nico Parker as Joel's daughter, Sarah
Murray Bartlett as Frank, a survivalist
Nick Offerman as Bill, Frank's roommate
Melanie Lynskey as Kathleen, a revolutionary leader in Kansas City
Lamar Johnson as Henry, a Hartford survivor living in Kansas City
Keivonn Woodard as Sam, Henry's younger brother
Graham Greene as Marlon, a survivor living in the wilderness of Wyoming
Elaine Miles as Florence, Marlon's wife
Storm Reid as Riley Abel, a 16-year-old orphaned survivor in Boston
Scott Shepherd as David, a cult leader and preacher
Troy Baker as a settler named James
Jeffrey Pierce as Perry, a rebel
Ashley Johnson as Anna, Ellie's mom
Rutina Wesley as Maria, a settlement leader in Wyoming
Brad Leland as Mr. Adler
The Last of Us premieres on Jan. 15 at 9 p.m. ET on HBO and HBO Max.