HBO's 'The Outsider': Is El Cuco Based on a Real Myth?
HBO's horror series, The Outsider is based on a Stephen King novel, and it's just as terrifying as other screen adaptations of his work. It's centered around the investigation of a horrific murder that leads to the discovery of a mysterious entity. The show goes into detail about El Cuco and his origins. But is this monster based on a real myth?
[Spoiler alert: This article contains spoilers for season 1 of The Outsider.]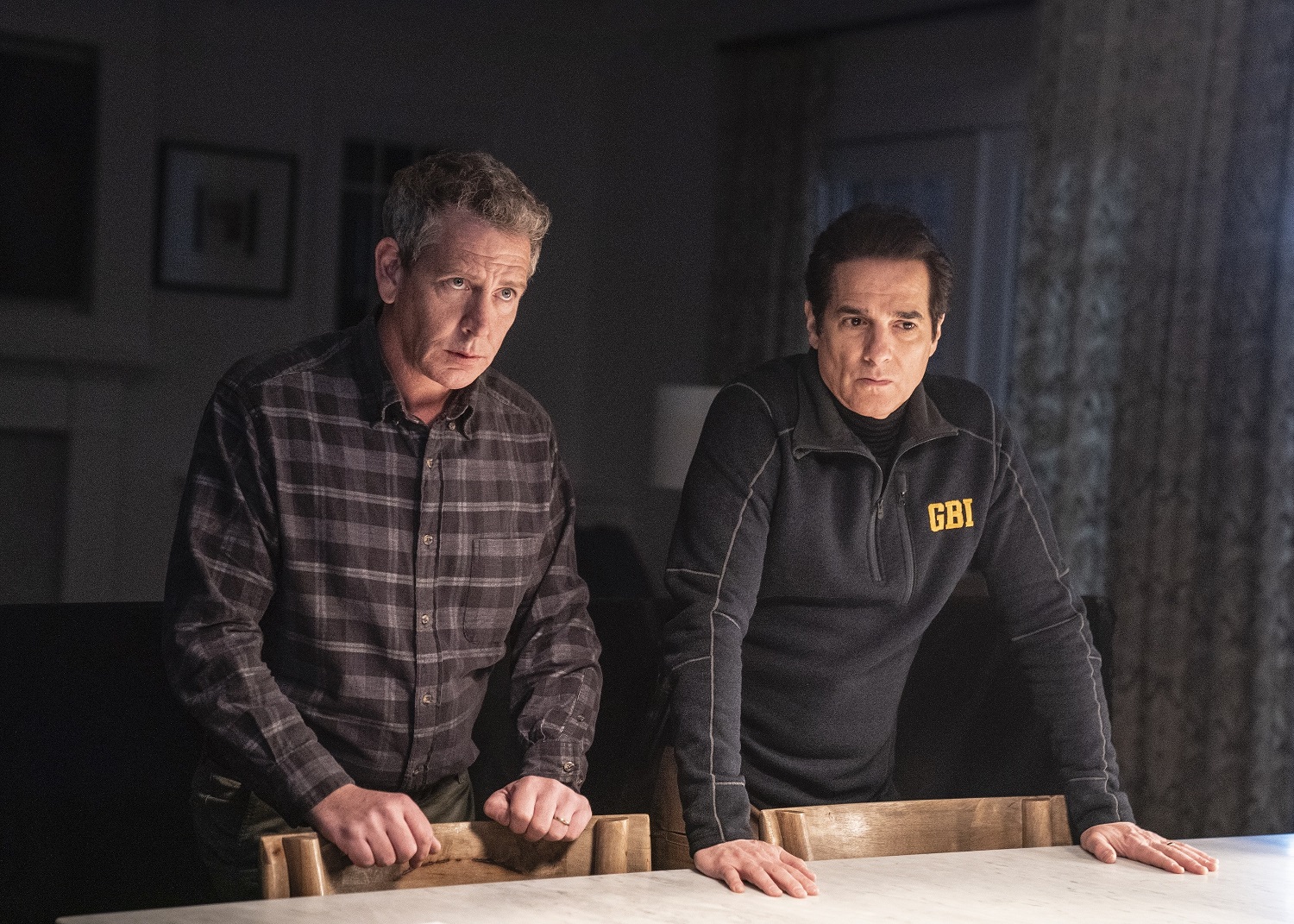 The murder investigation points to a terrifying suspect on 'The Outsider'
Based on Stephen King's 2018 book of the same name, The Outsider tells the story of the murder of a young boy, Frankie Peterson. The child's body is found in a wooded park, and upon investigation, Detective Ralph Anderson (Ben Mendelsohn) learns the boy was sodomized and bitten. 
Based on eye witness accounts, DNA, fingerprints, and security camera footage, Ralph arrests Terry Maitland (Jason Bateman). Terry is a little league coach and family man who seems far from the murderous type. And when Terry's lawyer Howard (Bill Camp) does some digging of his own, he pulls up footage of Terry in another town at the same time as the murder. 
Knowing one person can't be in the same place at the same time, Ralph and Howard call in Holly Gibney (Cynthia Erivo). As a brilliant private investigator, Holly discovers two more murders with similar circumstances — the accused murderers were proven to be in two places at the same time. 
Who is El Cuco on 'The Outsider'?
When investigating one of the murders, Holly meets a woman who tells her the story El Cuco — a monster that causes grief and feeds on it. "When we tell our children El Cuco, we say, 'If you misbehave, it will take you away and eat you,'" the woman says. "What we should tell them is it doesn't matter, either way, it takes what it wants. It can look like a person if it needs to be, but it's not."  
When Gibney does some internet digging, she realizes how many different versions of El Cuco exist in other cultures. She connects the dots and begins to believe that El Cuco is the real murderer. She realizes that he takes on the form of someone by scratching them, commits a murder, and then lets that person take the fall. 
Viewers get a first look at El Cuco when he stands outside of the courthouse watching Terry Maitland get shot. The hooded and disfigured monster comes by to see Frankie Peterson's father hang himself. It then attacks Jack Hoskins (Marc Menchaca) in the barn and later shows up at Jeannie Anderson's (Mare Winningham) home.
Is El Cuco based on a real myth?
Stephen King has mentioned that he gets his inspiration for characters from real life, and El Cuco is no different. The monster — which is also known by Coco and Cucuy — is a myth that has been prevalent in Latin cultures for generations.
According to Ancient Origins, the myth of El Cuco originated in ancient times in Portugal and Spain. Over the centuries, there have been different versions of the mythological creature. Early stories described it as a shape-shifting ghost or dragon-like monster. But in Mexican culture, El Cuco is described as an amorphous child-eating beast.
In a post-episode featurette for the series on HBO, King talks about the lure of a myth like El Cuco. "We have the tendency to gravitate towards stories where those things take a concrete form that we can grasp," the acclaimed horror author says. "And El Cuco is that kind of creature."