'Head of the Class': The Heartwarming Reason 'Ted Lasso' Co-Creator Bill Lawrence Produced the Reboot
'Ted Lasso' producer Bill Lawrence also produces the HBO Max revival of 'Head of the Class.' This time, he has a heartwarming reason for getting involved, two actually. One involves rising talent and the other involves people who shaped his career.
Bill Lawrence is on a roll. Ted Lasso just wrapped season 2 and is beginning the writers room on season 3. Head of the Class is premiering on HBO Max and Lawrence has many more shows in development. Head of the Class is the latest '80s sitcom to get a reboot. However, Lawrence has a heartwarming connection to the original series.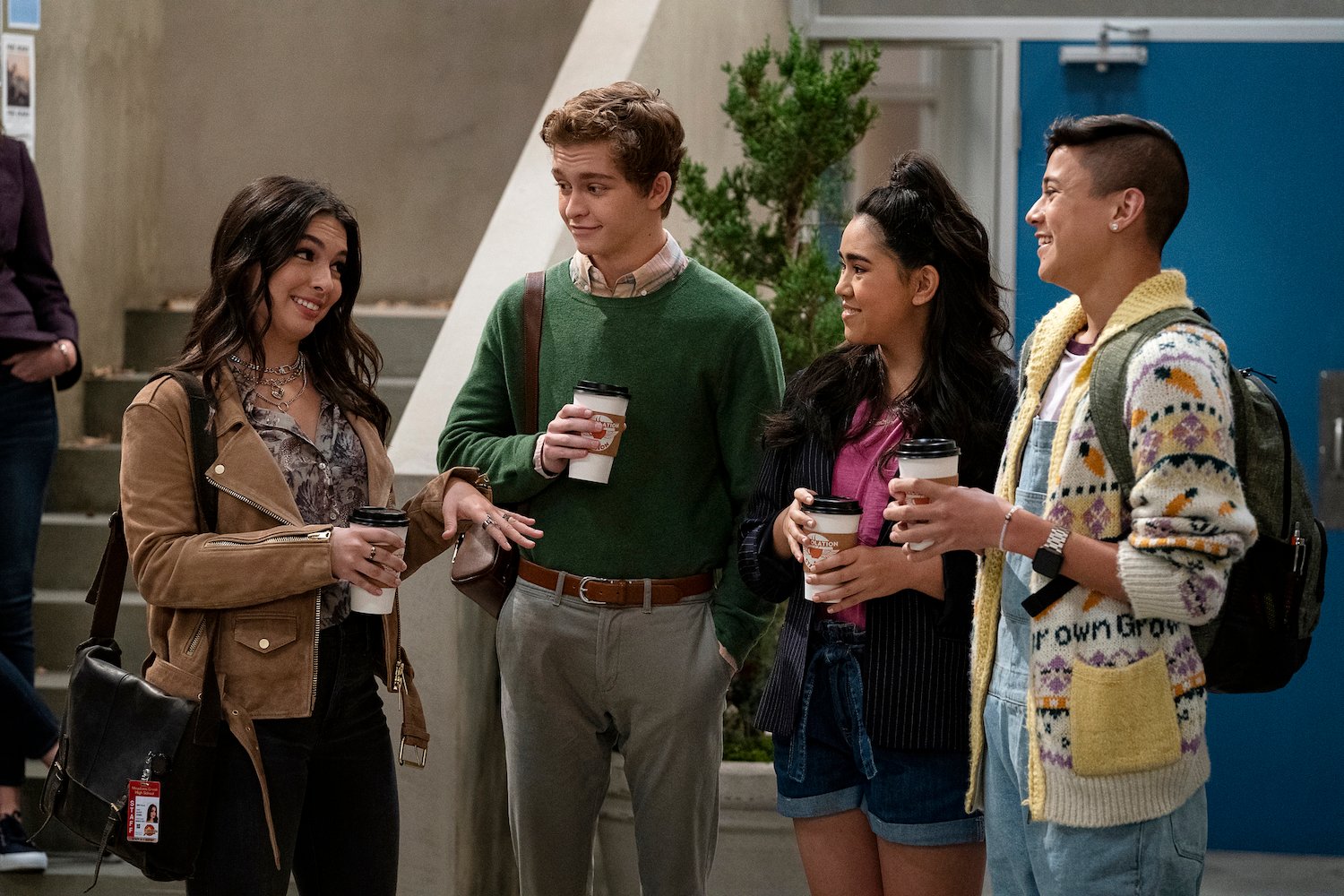 Lawrence was a guest on The Hollywood Reporter's TV's Top Five podcast on Oct. 8 to discuss the season finale of Ted Lasso. Previewing Head of the Class, Lawrence told the story of his connections with the show. Head of the Class is now streaming on HBO Max.
Bill Lawrence worked for the original 'Head of the Class' creators
After creating Spin City, Scrubs and Cougar Town, Lawrence is now a TV legend. However, when he was just starting out, his first job was on a short-lived Billy Connolly sitcom. Connolly took over the original Head of the Class as the teacher when Howard Hessman left. When Class ended they tried sending Connolly's character to another school. 
"My first job ever as a TV writer was on the sitcom Billy," Lawrence said. "It was created by Rich Eustis and Mike Elias. It was on for like 10 episodes, it got cancelled. I couldn't wear the cast and crew gift around because it was a jean jacket that said Billy here with a heart over the I. No one saw the show so I was just a guy who wore jean jackets with my name on it which was really weird. They created Head of the Class."
'Head of the Class' let Bill Lawrence pay it forward
Some of Lawrence's shows have gone the way of Billy too. Whiskey Cavalier premiered in 2019, and ended that same year. However, writers Amy Pocha and Seth Cohen were writers for Whiskey Cavalier. When they came up with the idea to revisit Head of the Class in 2021, Lawrence wanted to help them.  
"One of my favorite things is the opportunity to mentor," Lawrence said. "It's a cool YA sitcom. Hard to do a multi-camera sitcom in a pandemic but the two young people that created it worked for me on Whiskey Cavalier and Undatable and a bunch of other shows. I think they crushed it so I'm really super happy for them. If anybody was going to reboot Rich and Mike's show, it's cool that it gets to be at our company."
The new class today 
The original Head of the Class ran from 1986 – 1991. It followed a class of honor students and their teacher. The teacher would invariably teach the class life lessons they couldn't learn in books, and vice versa the students would teach him. HBO Max's new Head of the Class features a new group of honor students, and a teacher who encourages them to focus on a well-rounded life outside of studies.
That teacher is One Day at a Time star Isabella Gomez. The only returning star of the original series is Robin Givens as Darlene Hayward. Darlene became a lawyer and now has a son of her own in high school. Darlene is a member of the PTA at Meadows Creek High. Jolie Hoang Rappaport, Gavin Lewis, Dior Goodjohn, Brandon Severs, Adrian Matthew Escalona, and Katie Beth Hall play the new class. Christa Miller plays the principal.
Source: TV's Top Five podcast