What Heart Condition Does Miley Cyrus Have?
Do any longtime Miley Cyrus fans know what heart condition the star has?
From "The Climb" all the way to "Midnight Sky," Miley Cyrus has won the hearts of millions. Original fans first met her as the tween alter ego, Hannah Montana from The Disney Channel. But the star has grown into one of the most influential artists of modern music. Cyrus continuously takes risks to reinvent her sound.
Nevertheless, the star's life isn't easy-going. Cyrus has been through some serious heartbreak so far, but many fans don't realize that she also lives with a specific heart condition.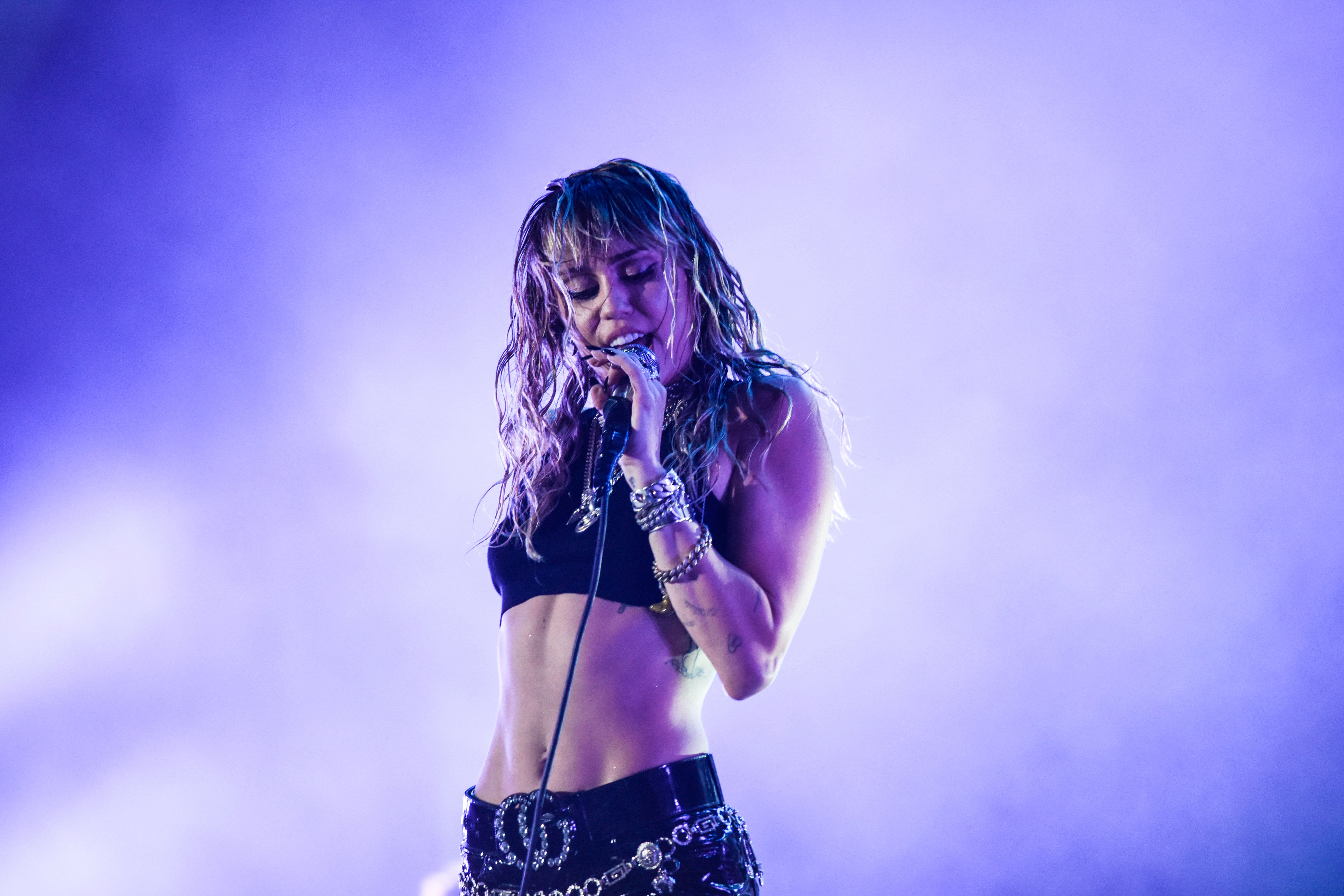 Teen Miley Vs. Modern Miley
Back in The Disney Channel's heyday of teen pop sensations, Cyrus was cast on Hannah Montana to play Miley Stewart: a "normal" kid by day and a pop star by night. The comedic sitcom also starred Cyrus' father and country music singer, Billy Ray Cyrus, and featured Dolly Parton as the character's godmother. The young actor was cast for her natural charm and wit. Kids of all ages idolized Cyrus for her ability to take on a big position at such a young age.
However, the star later revealed in Rock This with Allison Hagendorf the downside of playing the young blonde singer: "Talk about an identity crisis. I [was] a character almost as often as I was myself, and actually the concept of the show is that when you're this character [and] when you have this alter ego, you're valuable. And then the concept was that when I looked like myself, when I didn't have the wig on anymore, that no one cared about me."
Despite the grievances she expressed, Cyrus still wrote a heartfelt "thank you" note to her former role. The artist wrote she "still" loves Hannah even 15 years later.
Miley lives with a particular heart condition
Cyrus revealed personal details in her book Miles To Go. One of the aspects she mentioned is that that she lives with a condition called Tachycardia: a heart that beats over 100 times per minute. There are several types of Tachycardia; each type depends on which part of the heart causes the fast heartbeat.
Luckily, Cyrus said her condition isn't dangerous, yet she still is concerned about it whenever she performs, according to an interview she had with MTV News. The singer has not spoken about her heart condition much but fans were relieved to hear that she isn't in danger.
The singer has, however, openly discussed other personal health topics. Cyrus was on a vegan diet until 2019 and explained why she left the lifestyle on the podcast, The Joe Rogan Experience."I was vegan for a very long time and I've had to introduce fish and omegas into my life because my brain wasn't functioning properly," Cyrus said. "Now I'm so much sharper than I was and I think that I was, at one point, malnutritioned."
The star continues to change her sound
From pop to country to rock, the artist has fearlessly changed her style and has been covering classic rock hits. At the Radio Music Festival in 2019, Cyrus belted out the Led Zepplin song "Black Dog," showing off her strong and raspy range.
Not only does she cover songs but she also weaves the classic rock edge into her own music. Cyrus remixed her song "Midnight Sky" and called it "Edge of Midnight" as an ode to Steve Nicks' song, "Edge of Seventeen." The remix is a mashup of the two songs.
Related: Selena Gomez Had the Best Response to Miley Cyrus Comparisons