'You'll Be In My Heart' From Disney's 'Tarzan' Was Actually Written at a Christmas Party
Disney's 'Tarzan' included several original songs, including 'You'll Be In My Heart.' Here's what we know about this Grammy Award-winning track.
"You'll Be In My Heart" is one of the most popular songs from Disney's animated classic, Tarzan. It turns out inspiration for this song came during a holiday party that composer Phil Collins attended. Here's what we know about this track and its unique connection to Christmas.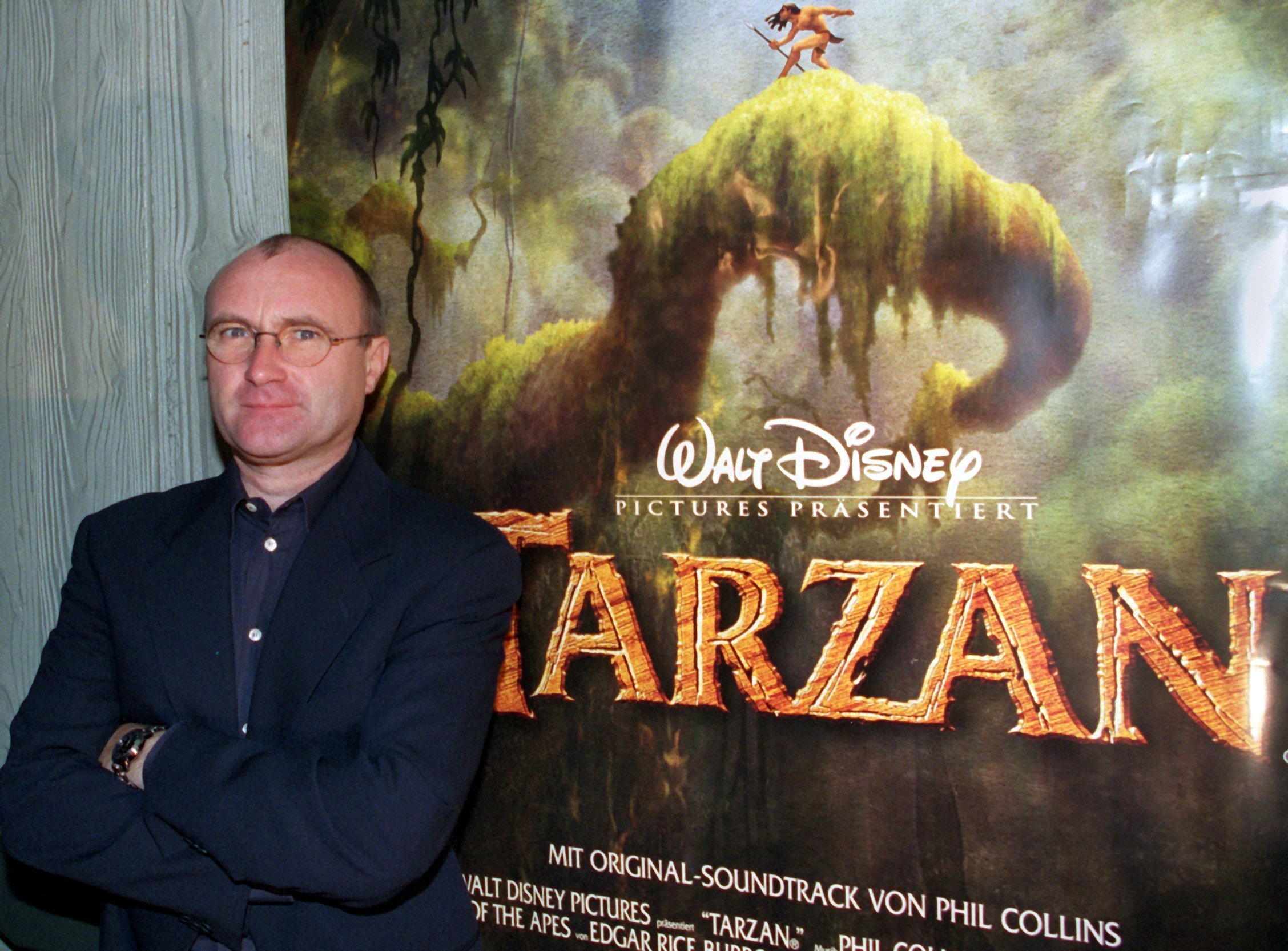 Disney released their animated film 'Tarzan' in 1999
Families take different shapes and sizes. Although this mother and son duo looked pretty different, they both had two eyes, one nose, and plenty of love for one another. Disney's Tarzan told the story of one boy raised by gorillas after the untimely death of his parents. 
Tarzan also included original songs composed by "In the Air Tonight" singer Collins. "You'll Be In My Heart" earned several awards and international recognition, walking away with the Grammy Award for Best Original Song and the Golden Globe Award for Best Original Song.
This track appeared in several other Disney-related projects. That includes Walt Disney World's retired fireworks spectacular, Happily Ever After. For The Disney Family Singalong: Volume II, the stars of Disney on Broadway teamed up to perform a cover of the Tarzan song.
The 'Tarzan' composer created 'You'll Be In My Heart' at a Christmas party
Although it tells the story of one unique family, Tarzan is not considered a holiday movie. However, this animated film shares a link to Christmas, especially when it comes to the film's most popular song.
Oh My Disney reports, "the bulk of the touching Tarzan song 'You'll Be in My Heart' was written in one night. Collins felt inspiration while he was playing piano at a Christmas party. To ensure he didn't forget the tune he had in mind, he wrote everything down on a piece of wrapping paper."
This song continues to be a favorite of many Disney fans even years later. On the official Spotify Tarzan soundtrack, "You'll Be In My Heart," performed by Collins, has over 240 million plays, making it the most popular song from the film.
Disney released several holiday productions featuring beloved characters
Tarzan wouldn't be the only Disney film scored by Collins. In 2003, the artist returned to collaborate on the Brother Bear soundtrack. He also voiced Lucky for the 2003 release The Jungle Book 2.
The Disney character returned for the direct-to-video sequel Tarzan & Jane, released in 2002. Walt Disney Studios also released Tarzan II, telling the origin story of this beloved character. According to IMDb, in both productions, Collins is credited as an arranger, songwriter, and performer.
Although Tarzan may not be a Christmas-specific movie, there are some Disney productions that take place around the holidays. Belle and the Beast returned for Beauty and the Beast: The Enchanted Christmas, an animated holiday film released in 1997. Mickey, Minnie, and their friends starred in Mickey's Once Upon a Christmas.
Tarzan is available for streaming on Disney's subscription service, Disney+.