The Heartbreaking Reason Whitney Houston Agreed to Participate in Then-Husband Bobby Brown's Reality Show
Whitney Houston and Bobby Brown were a hugely famous couple in music. They were both award-winning musicians with numerous hit singles in the 1980s and 1990s.
During their marriage, Brown had a reality show called Being Bobby Brown, which Houston appeared on. However, Houston once recalled that there was a heartbreaking reason she chose to participate in this project.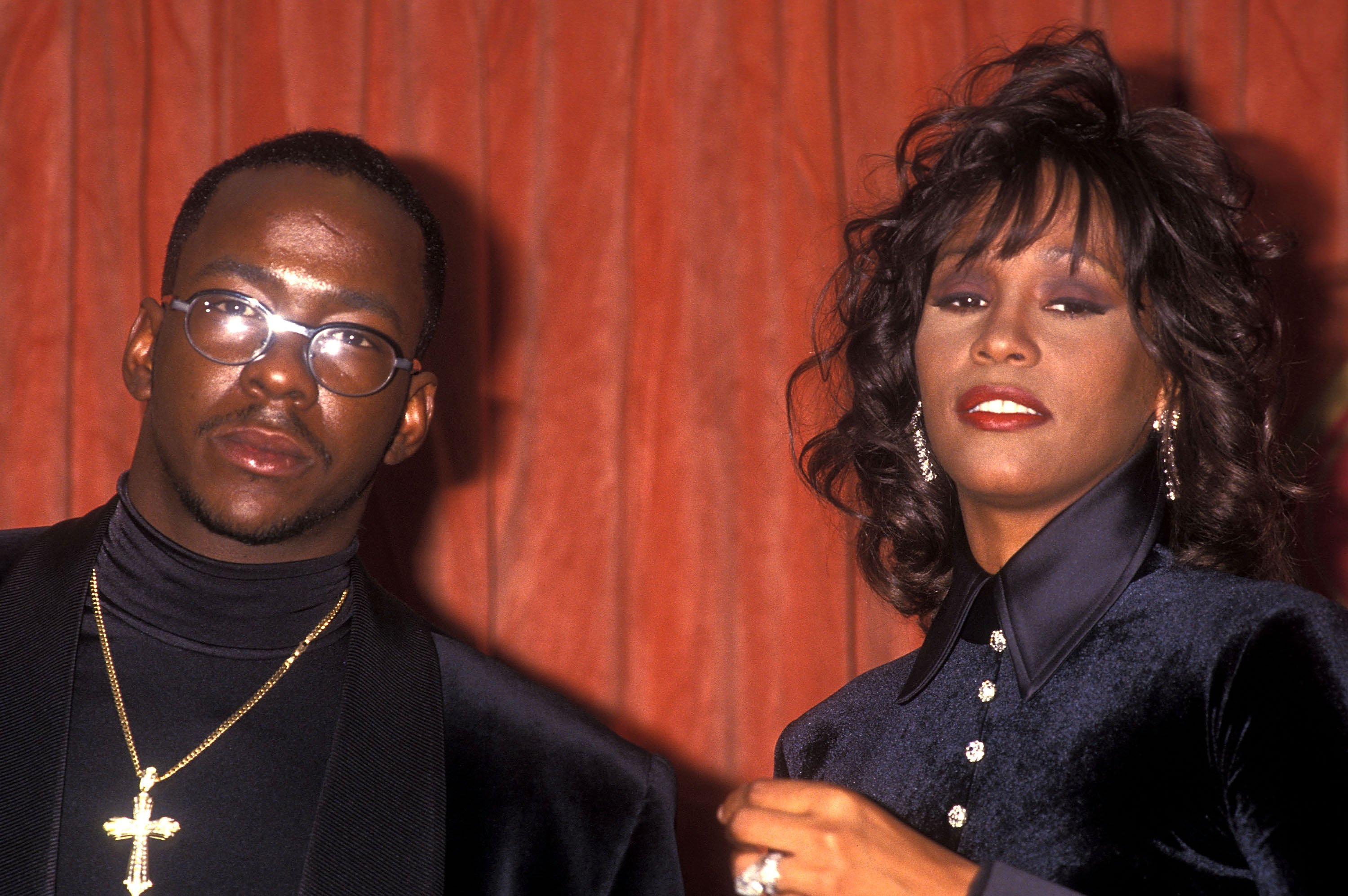 'Being Bobby Brown' received mixed reactions from viewers
Being Bobby Brown premiered on Bravo in June 2005. It gave fans a glimpse into Houston and Brown's family life. At that point, the couple had been married for around 13 years.
Viewers had some mixed reactions to Being Bobby Brown. For example, critic Barry Garron wrote (via Today) that the show was "undoubtedly the most disgusting and execrable series ever to ooze its way onto television."
Yet, according to Reality TV World, the show was considered a hit. Its two-episode premiere received an average of 1.1 million viewers. Bravo initially planned to only release eight episodes, but thanks to its popularity, the network decided to add on two more.
Despite there being some talks about having a second season, Being Bobby Brown was canceled reportedly because Houston did not want to continue filming it.
Whitney Houston explained why she participated in the show in the first place
During an interview with Oprah Winfrey in 2009, Houston opened up about why she decided to film Being Bobby Brown. The "I Will Always Love You" singer alleged that Brown often felt insecure because of her fame, and she constantly tried to please him and prove herself as a dutiful wife.
"I tried to play down all the time," Houston admitted. "I tried to play 'I'm Mrs. Brown, everybody. Don't call me Ms. Houston. I'm Mrs. Brown.'"
Houston shared that this was a big reason why she agreed to participate in Being Bobby Brown. "I just wanted people to know that I was his wife," she said.
How Whitney Houston and Bobby Brown's marriage ended
During their marriage, Houston and Brown had a child together—daughter Bobbi Kristina, who was born in 1993. However, shortly after Being Bobby Brown ended, Houston filed for divorce.
Throughout their relationship, there were reports of Brown physically abusing Houston; he was even charged with misdemeanor battery in 2003. Additionally, both of them dealt with drug and alcohol abuse.
In an interview with 20/20 in 2016, Brown said that the last few years of their marriage were "terrible" because of their drug use. He explained, "Both of us trying to be clean, or one of us trying to be clean… it was terrible."
The divorce was finalized in 2007, and Houston got full custody of Bobbi Kristina. Houston remained single and eventually died in 2012 at the age of 48. Meanwhile, Brown got married to Alicia Etheredge in 2009 and welcomed three more kids.
For more on the entertainment world and exclusive interviews, subscribe to Showbiz Cheat Sheet's YouTube channel.

RELATED: Bobby Brown Believes Whitney Houston Would Still Be Alive if They Hadn't Divorced