The Heartfelt Advice Bryan Cranston Gave Jon Hamm About 'Mad Men'
Emmy-winners Bryan Cranston and Jon Hamm starred in two critically acclaimed shows that aired on AMC. On the surface Breaking Bad and Mad Men didn't have much in common. Underneath their dissimilar concepts, however, were captivating character studies about two morally questionable men driven by ambition. Cranston and Hamm both found themselves getting attached to these dark characters which took their careers to new heights.
Likewise, Cranston also knew what it was like to part ways with a tortured character that brought him much success. So when Mad Men was coming to an end, Cranston gave Hamm sound advice about how it would be like parting ways with Don Draper.
Why Bryan Cranston thought Jon Hamm's role on 'Mad Men' was more difficult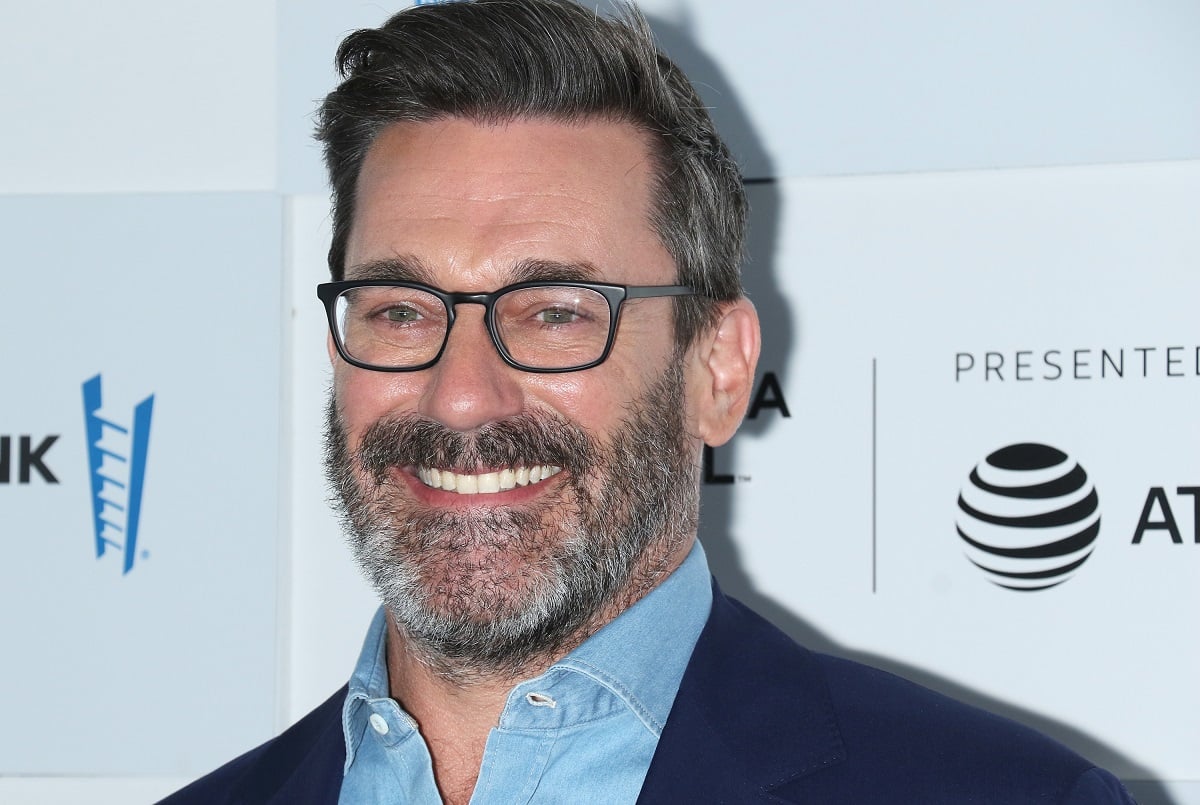 Bryan Cranston attracted rave reviews with his performance as Walter White. His several Emmy wins for best actor are evidence of just how well-received his portrayal was. However, the Upside star felt that Hamm's role in Don Draper was a harder character to pull off.
"I was always very pleased and delighted when I was nominated, and even more so winning," Cranston told The Hollywood Reporter in 2015.
But Cranston revealed that he would've liked to see Hamm walk away with Emmy gold for a change.
"Jon, I'd actually love to see him win this," Cranston said. "His role in Mad Men was more difficult than mine in Breaking Bad. To work within a smaller confinement is tougher, and I thought he was terrific. I thought the show was terrific. I love Mad Men. Legendary show, and a wonderful person. I'd like to see him win."
The advice Bryan Cranston gave Jon Hamm
While Mad Men was preparing for its finale, Breaking Bad had already given its farewell to its fans. Hamm played the charismatic Don Draper for several seasons, and now with the show ending, his career seemed less certain than ever.
"The one constant thing I've had in my career is now removed," Hamm told GQ (via People.) "And that's an eye-opener: Are people still going to take me seriously? Am I just going to do romantic comedies for the rest of my life? What's next? And I don't know, you know? I wish I was smug enough to have had a grand plan."
Cranston, who parted ways with a character that took his recognition to another level, gave Hamm the brutal truth.
"It's hard, man," Cranston told Hamm. "It's hard to let it go. It'll hit you a couple of different ways at different times."
However, Hamm's former partner Jennifer Westfeldt appeared happy that Hamm was finally leaving the tortured Don Draper behind.
"I think the darkness of Don has weighed heavily on Jon, despite it being the role of a lifetime and the opportunity that gave him the career of his dreams," Westfeldt said.
Who had the higher salary between Bryan Cranston and Jon Hamm?
Both actors were able to make more than a comfortable living off of their shows. But according to Celebrity Net Worth, Jon Hamm's peak was slightly higher than Cranston's salary rise. At his height, Hamm was allegedly earning $275,000 an episode for Mad Men. This was $4 million for a single season.
Meanwhile, Cranston was earning around $225,000 per Breaking Bad episode when the show was at its most popular.