'Heartland': Is Ty in Season 14?
Season 14 of Heartland premiered on CBC on Jan. 10, 2021. The 13th season of the beloved TV drama ended in 2019, building up the anticipation for the newest season.
In Heartland, Graham Wardle stars as Ty Borden. At the start of the series, Ty is a ranch hand, and he grows up to become a dedicated veterinarian. While the character is quite popular, the start of Season 14 of Heartland had a shocking twist in store for Ty.
[Spoiler alert: The following article contains spoilers for Season 14 Episode 1 of Heartland.]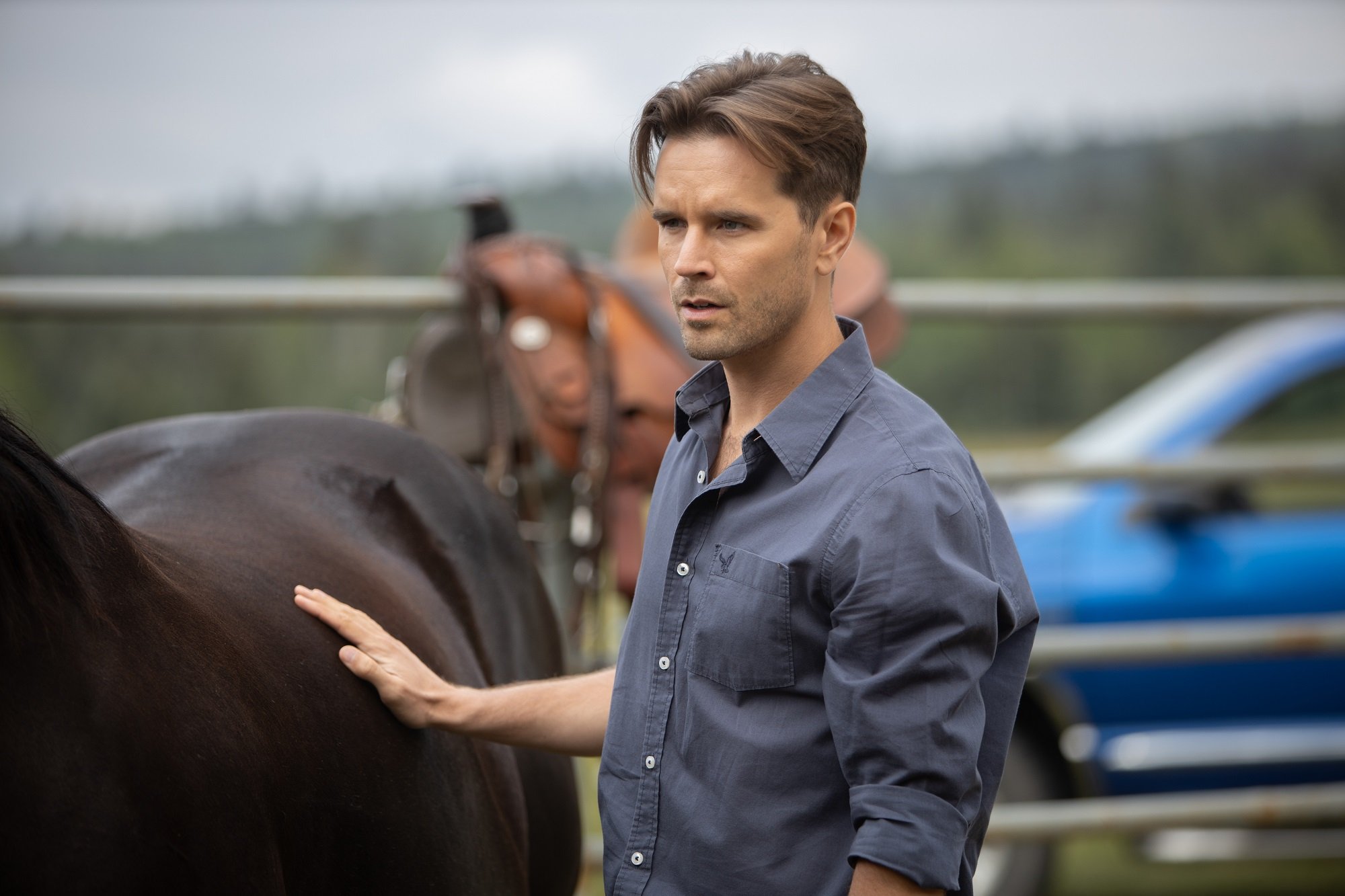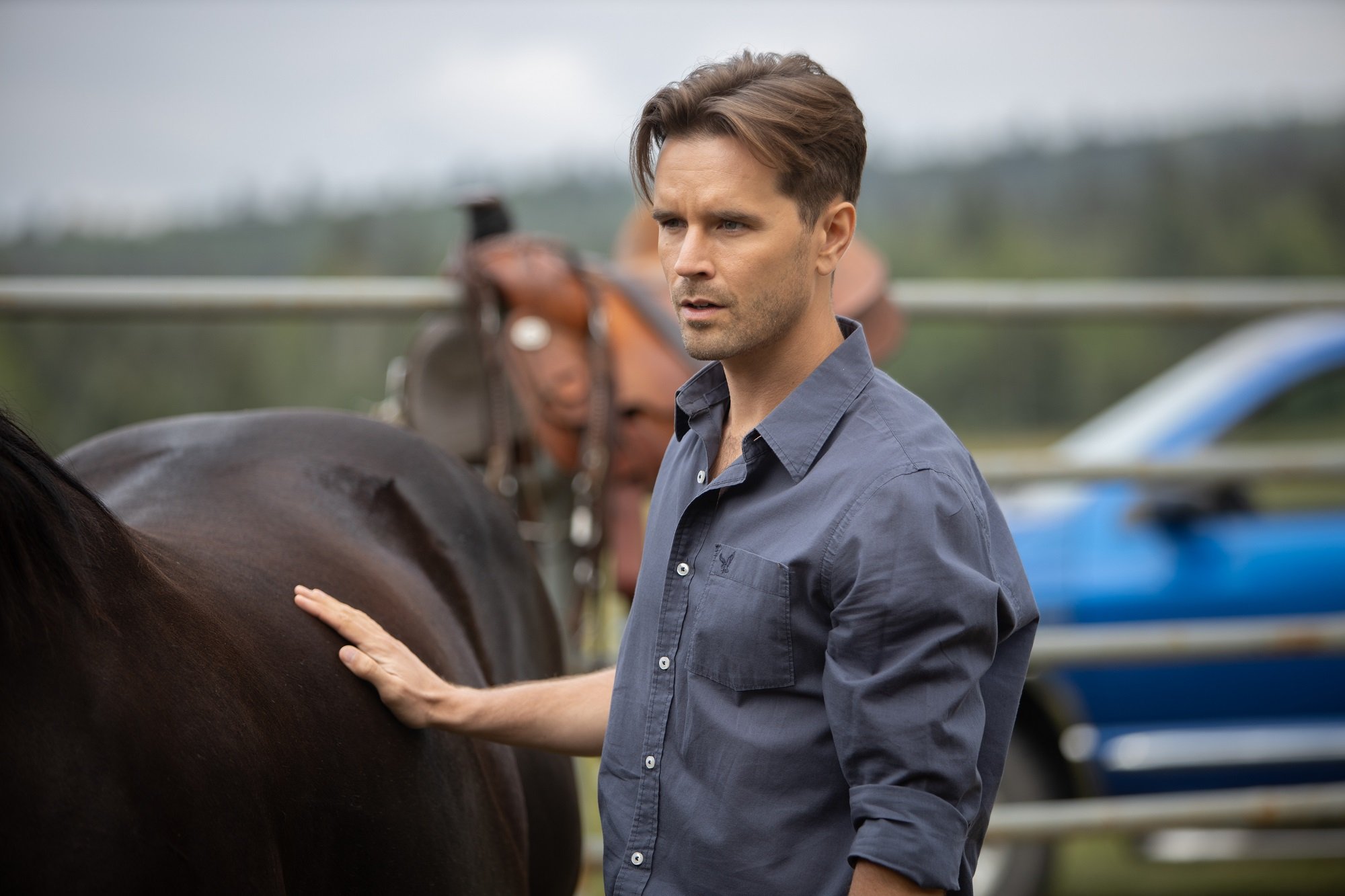 Ty and Amy marry in 'Heartland'
Heartland is a Canadian drama based on a book series of the same name by Lauren Brooke. Amy Fleming (Amber Marshall) is the show's central character.
On Heartland, Amy practices natural horsemanship and is known for healing abused and traumatized horses. In doing so, Amy also heals from her own trauma.
Amy lives on Heartland Ranch with her older sister Lou Fleming (Michelle Morgan) and grandfather Jack Bartlett (Shaun Johnston). Her father Tim Fleming (Chris Potter) also lives nearby.
In the first season, Amy meets Ty, and over the series the two fall in love. While they break up multiple times, the two eventually marry and have a daughter named Lyndy (Ruby and Emmanuella Spence).
RELATED: 'When Calls the Heart': Why Team Nathan Fans Need to Stream 'Heartland' on Netflix
What happens to Ty in Season 14 of 'Heartland'
At the end of Season 13, both Ty and Amy are accidentally shot. By the end of the season finale, both characters are recovering and considered to be out of the woods.
However, in the first episode of Season 14, Ty collapses and suddenly dies of a blood clot. The show then jumps a year ahead to the anniversary of Ty's death, and fans see how the characters of Heartland have been coping.
In an interview for CBC, Wardle admitted that he had felt he needed to move on from the show for quite some time.
"I have been feeling this call to move on, and I have been trying to bargain with it," he said. "I have not made this decision lightly. I have spent a few years now contemplating and trying to figure out how to honor myself and make this transition and honor the show and make this transition."
RELATED: Scott Disick's Former Modeling Career Included Book Covers
How the show changed in Season 14
In Heartland, Amy and Ty were the main romantic relationship. While Ty's death was an emotional one, Marshall found that it was a very realistic choice.
"There are things in our lives we can never prepare for. And when something devastating happens it feels as though our world is ripped apart and could never be put back together," she told TV, eh?
Marshall continued, "I know fans of the show will be deeply saddened by the loss of Ty… There will always be events in our life that are out of our control and upset us. Instead of attacking them, or shutting down, we experience the most growth when we remain open and understanding."