The Heartwarming Reason Milo Ventimiglia Credits Will Smith For 'Impacting' His Career
Milo Ventimiglia is a household name now, but early in his career, no one knew a thing about him. In his first credited role, Ventimiglia didn't play America's favorite TV dad as he does on NBC's This Is Us. Instead, he took the role of a no-name party guest on The Fresh Prince of Bel-Air and now credits Will Smith, star of the show, for impacting his career in the long-run. Here's how.
'The Fresh Prince of Bel-Air' had a ton of celebrity guest stars, including Milo Ventimiglia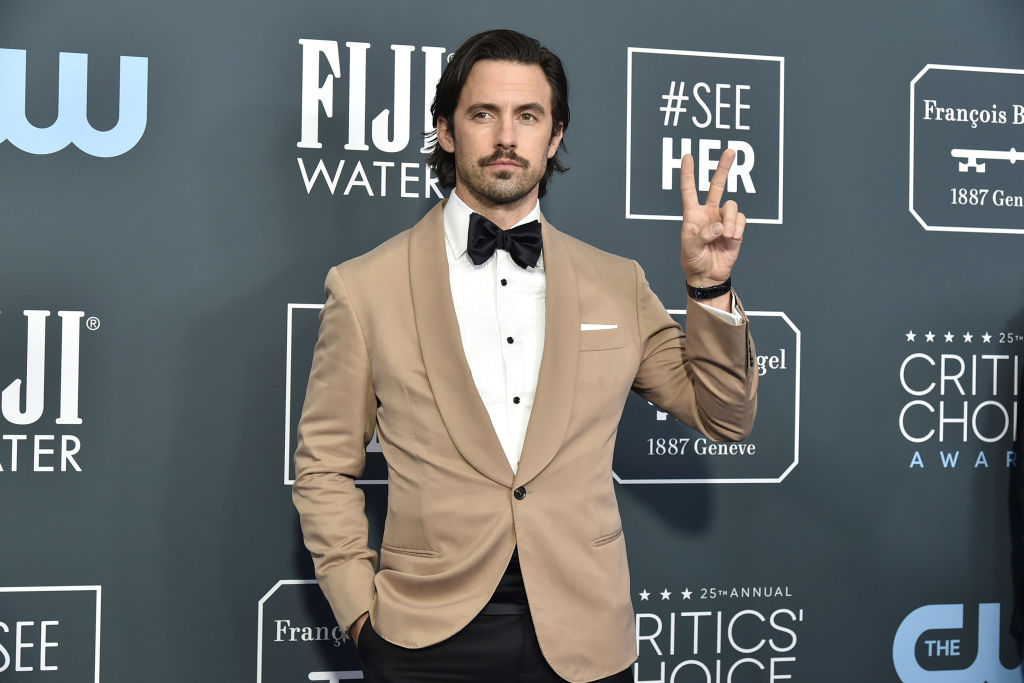 Though Will Smith found success as part of the hip-hop duo, DJ Jazzy Jeff & The Fresh Prince, it was the show that made him an even bigger star. All of that fame could've gone to Smith's head. Instead, he used his platform to help others coming up in the business.
Throughout its six-year run, The Fresh Prince of Bel-Air had quite a few celebrity guests. Heavy D and Boyz II Men appeared, as well as Don Cheadle and Reverend Jesse Jackson.
Queen Latifah, Jasmine Guy, Zsa Zsa Gabor, Bel Biv DeVoe, and the Queen of talk TV, Oprah have all made cameos. Even Donald Trump made a stop on the show, long before the presidency was in his sights.
Many others guest-starred, but it's Milo Ventimiglia who holds his short time on set, opposite Smith, close.
How did Smith shape Ventimiglia's career?
As "Party Guest #1" on the hit sitcom, Ventimiglia's one-line role is something he still thinks about to this day. In a previous conversation with Interview magazine, the This Is Us star opened up about Smith's life-changing influence.
"The most impactful thing for me being on that set was to see how Will Smith was with his crew. I think he was coming off of Men in Black and was already signed up for Men in Black II. He was not just a TV star but a movie star already," he said.
The actor said Smith knew everyone's name, including crew.
"For me, being that that was my first job, I just watched and soaked up as much as I could. It impacted me and how I am around my sets and my crews. Will Smith is a good man. So I just try to be a good man. It was a pretty impactful moment, I'm very thankful that that was my first gig — being around him. "
Ventimiglia practices the same attitude on the 'This Is Us' set
Now that Ventimiglia has a crew of his own, he's adamant about treating them the same way Smith treated his crew, proving everybody needs a mentor — even big-name celebrities.
To show what he's learned, the star gifted his This Is Us crew with trucker hats as a welcome back gift ahead of season 2. The hats contained Jack Pearson's Big Three Homes logo.
Ventimiglia explained to The Hollywood Reporter at the time, being No. 1 on the call sheet, which can have dozens of names on it, means it's his responsibility to set the tone.
"I study the call sheets so that I know everyone's name," he said.
Once again, Ventimiglia sets the Jack Pearson standard for all of Hollywood to follow.
This Is Us airs Tuesdays at 9 p.m. ET on NBC.