Heath Ledger Would Play the Didgeridoo for the '10 Things I Hate About You' Cast and Crew
In 1999, Heath Ledger was a rising star from Australia. He would go on to great acclaim and ultimately win an Oscar after his death for The Dark Knight. A decade earlier, he starred in the teen comedy 10 Things I Hate About You. As the film's screenwriters Karen McCullah and Kirsten Smith remember the film, Ledger's parties with the cast and crew were equally legendary.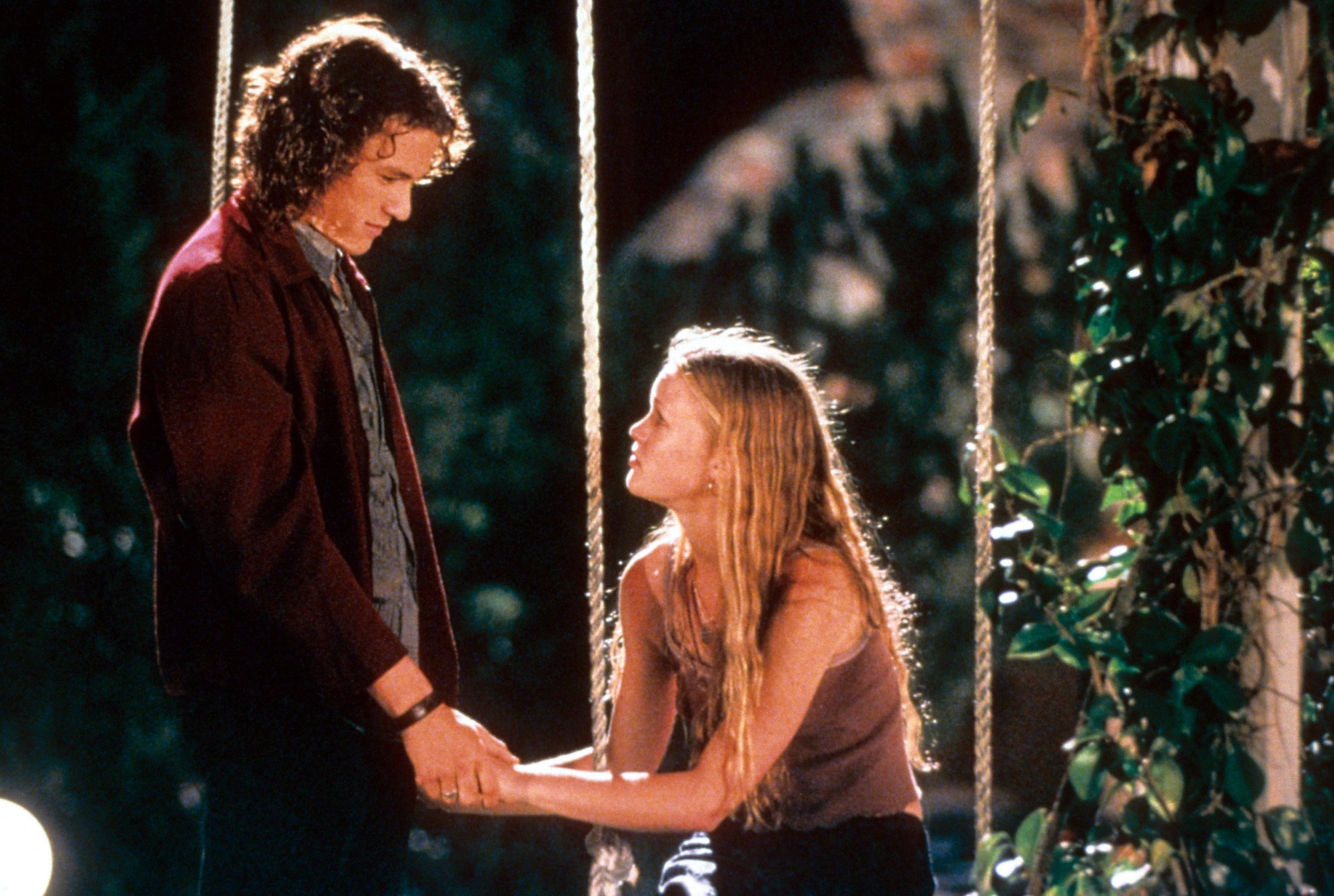 The book Best. Movie. Year. Ever.: How 1999 Blew Up the Big Screen by Brian Raftery includes a chapter on the teen films of that year. Those include Cruel Intentions, Varsity Blues, She's All That and 10 Things I Hate About You. Here's the Heath Ledger didgeridoo story from the book.
Hanging with Heath Ledger on the set of '10 Things I Hate About You'
In this modern day high school adaptation of Shakespeare's The Taming of the Shrew, Ledger plays bad boy Patrick Verona attempting to woo Kat Stratford (Julia Stiles). Ledger was 20 at the time but that didn't stop him from leading the charge off screen.
"We were supposed to get coffee, and we ended up going to a bar on the Sunset Strip," McCullah said. "He never got carded. It wasn't like hanging out with a teenager at all."
When they stayed in, Ledger's place was "ground zero for group hangs" according to Smith. The yhttps://www.cheatsheet.com/entertainment/bring-it-on-wasnt-the-first-cheerleader-role-for-gabrielle-union.html/oung cast also included Joseph Gordon-Levitt, Larisa Oleynik, David Krumholtz and Gabrielle Union.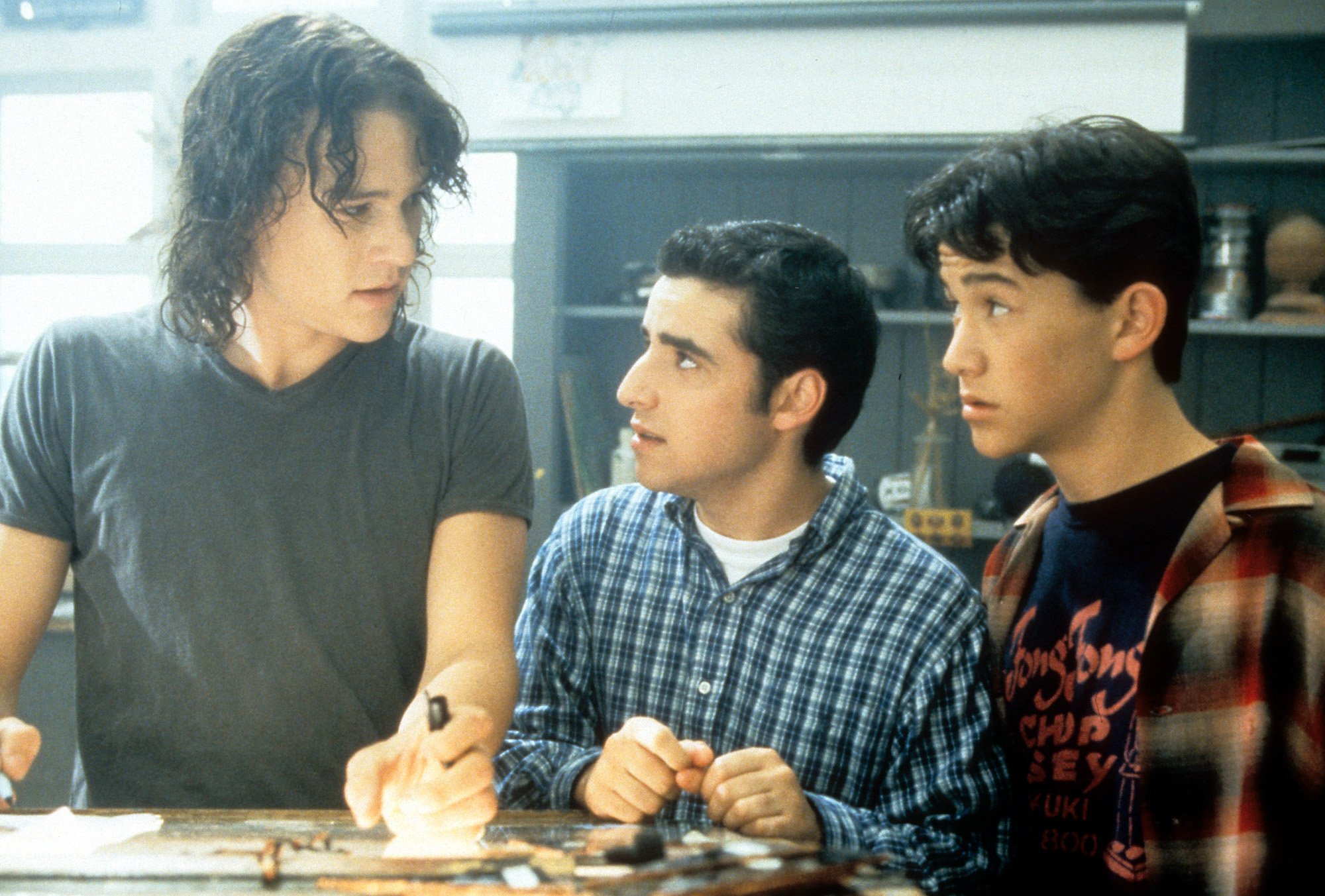 RELATED: How Old Was Joseph Gordon-Levitt in '10 Things I Hate About You'?
"He had this natural leader thing, and his place was the perennial party for all the kids," Smith said.
Heath Ledger was very protective of his Didgeridoo
The didgeridoo is an authentic Australian wind instrument. According to Raftery's research, Ledger demonstrated for the cast and crew. 
"Ledger occasionally entertained visitors with his didgeridoo, a towering Australian wind instrument that only added to his otherworldliness," Raftery writes. "One night, while hanging in Ledger's room, [producer Seth] Jaret accidentally picked up the didgeridoo from the wrong end."
Jaret spoke for himself in the book.
"He corrected me and said, 'No, no, no — don't grab it upside down or the spirit of the instrument will be lost," Jaret told Raftery. "Here's this young actor, but he has this wisdom about things."
'10 Things I Hate About You' showed off his musical talent 
Ledger doesn't play didgeridoo in 10 Things I Hate About You, but he does sing. The memorable scene has him perform "Can't Take My Eyes Off You" in the bleachers of the football field. The scene was later spoofed in Not Another Teen Movie. Despite its iconic status, Ledger would doubt the scene in interviews from 1999.
"I haven't sung in years, I haven't danced in years," Ledger would say. "They wanted a bit of Gene Kelly and Fred Astaire. It was totally choreographed — and then I just made it sloppy."