Heather Dubrow Admits She 'Cried a Lot' When She Was on the Show
In a revealing new interview, Heather Dubrow from The Real Housewives of Orange County shared that she cried often during her five years on the series.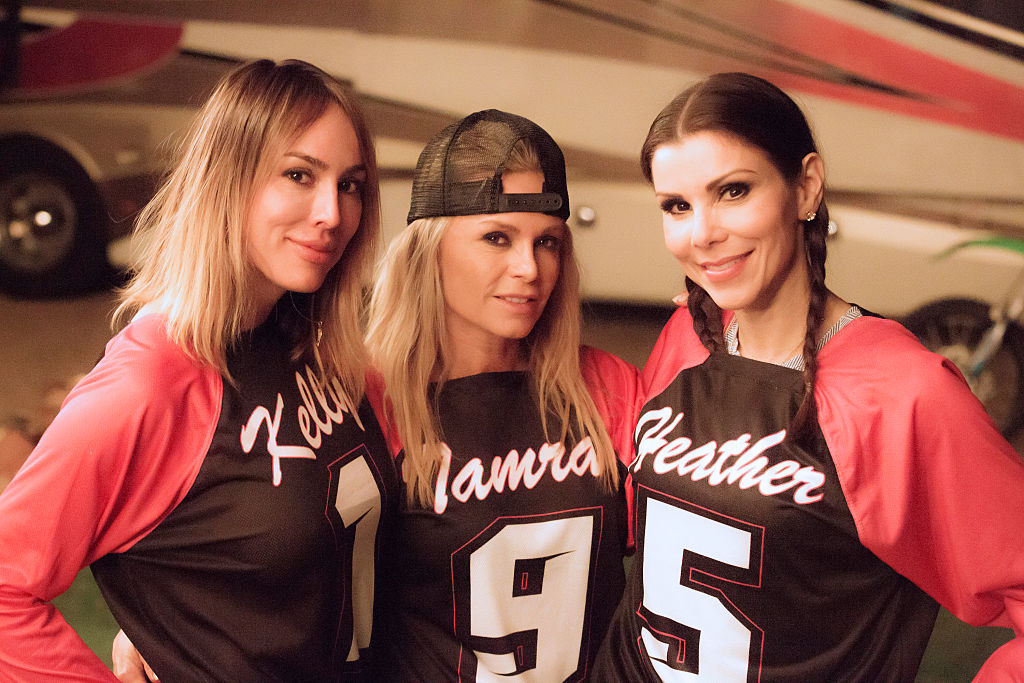 Dubrow was a main cast member from season 7 through season 11. She was often the voice of reason, staying above the fray and even earning the nickname, "fancy pants" in the group. She always seemed to keep a cool head, especially when the women were screaming at each other.
But behind that cool exterior was someone who was feeling the negativity that comes from being on reality television. Dubrow revealed what was really going on when she was on the show. Plus she and husband Dr. Terry Dubrow shared a few predictions about the direction for RHOC.
She 'cried a lot for five years'
Dubrow opened up on the Behind the Velvet Rope with David Yontef podcast about her experience on the show. "It's a really tough show to do," she admits. "Going from scripted television for all those years and transitioning into reality was not easy and I cried a lot for five years."
Adding, "I'm a sensitive person, I care what people think, and I'm not talking about bad editing. I'm not crying like that, what I'm saying is the algorithm is for every thirty hours you film, twenty minutes makes it to the air. That's a big disparity. So, what you're not understanding is that something that might be important to me that there were moments or conversations that informed how I behaved or felt or thought or acted weren't shown."
RELATED: 'Botched': Dr. Terry Dubrow Shares the Real Reason for Plastic Surgery Mishaps
"It tells a different story," she continues. "It was frustrating and difficult, it was difficult not knowing what was going on with the other girls and what they were saying." Adding, "It was very, very hard for me."
Despite the ongoing uncertainties of filming, Dubrow is thankful for the platform RHOC provided for her business and the gateway it provided for her husband to continue with Botched.
She was surprised that Tamra Judge was cut from the show
Dubrow expressed her surprise that Tamra Judge was fired from the series. "I was surprised when Tamara was gone from the show this year because I just think she's so content-rich," she says. But added, that Vicki Gunvalson's firing also surprised her too.
"There's always something going on. They're both so good on the show and they have given so much to the show and added so much. But, again, things need to evolve, they need to move on. Maybe they will come back someday, maybe they won't?"
RELATED: 'RHOC': Tamra Judge Now Claims Her Exit Was a 'Mutual Decision' and Hints That She Is Already Planning Her Return to TV
Dr. Terry Dubrow thinks Judge will return. "My prediction, that of all the Housewives that left the show, I think that Tamara would come back on it," he predicts. "I do. I don't think Vicki will. But, by the way, what do I know? But I just don't think that that franchise."
Dubrow says she still runs into most of the cast members — even those she'd rather not see. There's no love lost with Kelly Dodd because Dubrow says she's too unpredictable. Would she ever consider a return? Never say never, Dubrow remarked.