Heather Dubrow Confirms 'RHOC' Season 16 Started Filming
Heather Dubrow shared a photo with the production crew from The Real Housewives of Orange County, confirming that cameras are rolling for season 16. "Here we go … #dejavu #sweet16 #RHOC," Dubrow shared on Instagram. Tamra Judge, who could possibly appear as a "friend" (maybe?) replied, "Show um how it's done."
Heather Dubrow confirmed that now was a good time to return to 'RHOC'
Dubrow returns to the series after taking time off to build her brand. She told Showbiz Cheat Sheet in Jan. 2021, she initially didn't love being asked about Housewives after she left in 2017. But she's since warmed to the idea after the last few years of self-exploration and building her brand.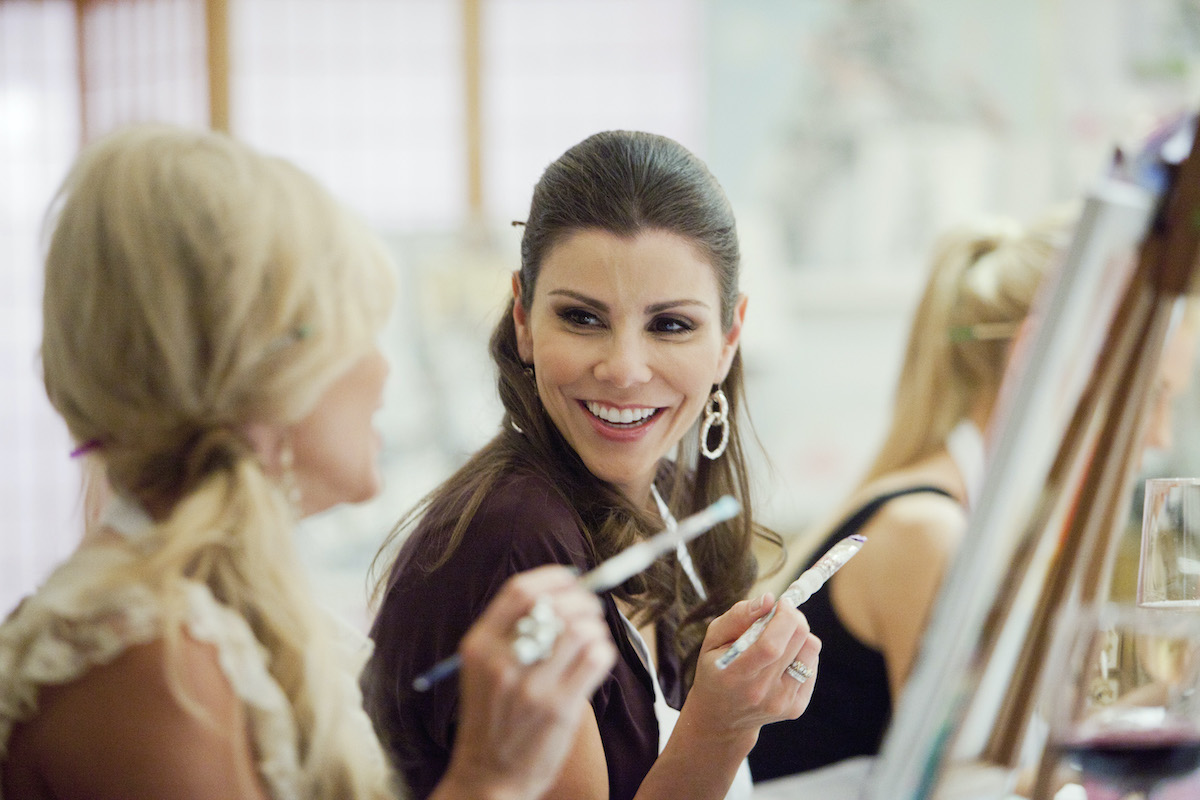 "You know at the beginning when I first left the show, it was annoying because I just wanted it to break free and do my own thing and take my brand back and, you know, kind of move on," she said. "And I just couldn't because everywhere I went, that's all they asked about."
"Now I feel like four or five years after leaving the show, I've done so many other things," she continued. "[Husband] Terry and I have written three books together. I've done my podcast with over one hundred and one million downloads. My YouTube channel. TV shows that I've done and hosting and whatnot. And with a new show coming out, I feel like in my heart that people see me as Heather Dubrow now and not a member of RHOC. It's just part of my history. So now when I get asked about it, I think it's kind of amusing."
Heather Dubrow is in, but 3 'RHOC' cast members are out
The notion was so amusing, Dubrow finally decided to return. Bravo announced her return, while at the same time announcing three other cast members were leaving. Kelly Dodd, Braunwyn Windham-Burke, and Elizabeth Lyn Vargas left the show.
Each gave a statement, but Dodd seemed to be the most unsettled with the news. Dodd initially accused Windham-Burke of getting her fired. She later accused Dubrow's son of giving her Covid-19 (coronavirus) at a New Year's Eve party. She's since issued a video apology after Dubrow's attorney sent a letter to Dodd.
Dubrow wondered if her return was a little crazy when she joined producer Andy Cohen on her podcast. But he said, "It is crazy. It's so great. I'm so excited. And, you know, it just is a testament to kind of everything at the right time."
Is Tamra Judge returning in a 'friend' role on 'RHOC' Season 16?
Judge is currently listed as a "friend" on The Real Housewives of Orange County Wikipedia page. Judge said nothing is confirmed, but she'd be open to returning in the role of a "friend" if Dubrow came back to the show. A fan asked about Judge's potential return on her Instagram story in June. "I know nothing about this! I'd come back as Heather's 'friend.' That sounds like a fun roll [sic]," she replied. Adding, that taking on the "friend" role in this stage of her life made more sense than becoming a full-time cast member.