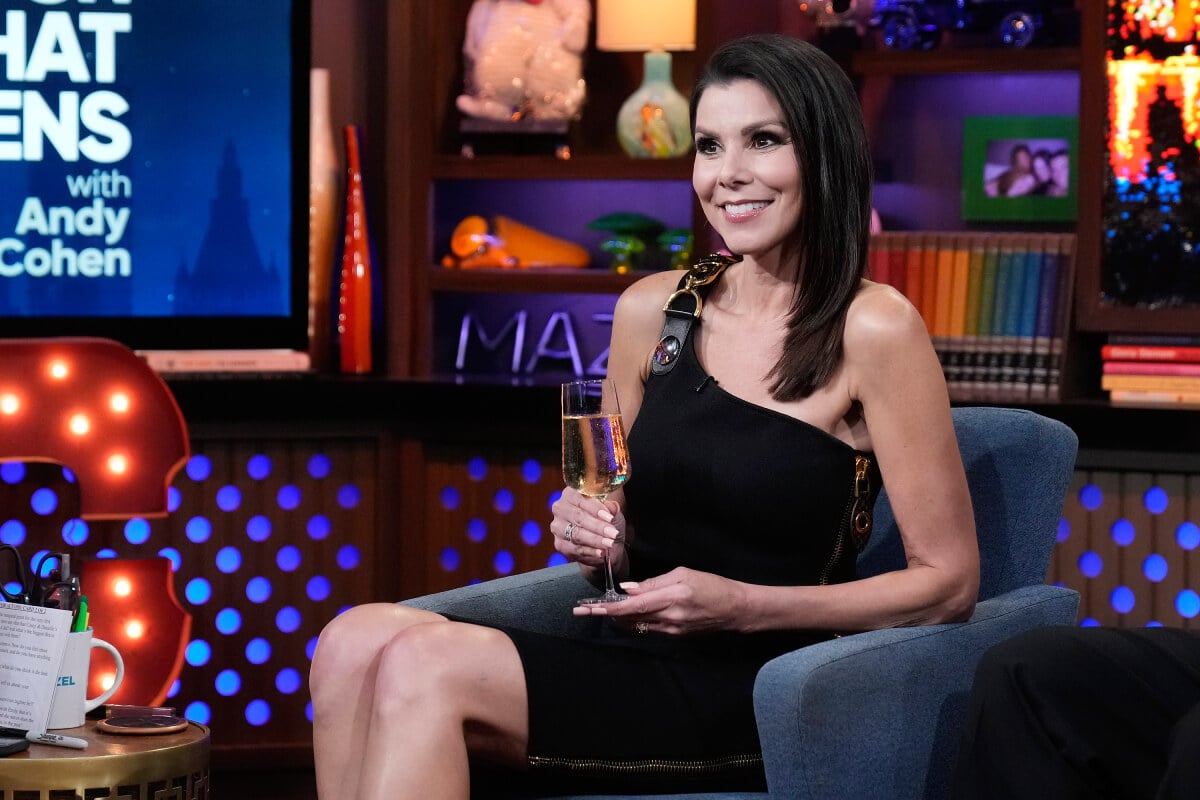 Heather Dubrow Says She Is 'Open' to Returning for Season 18 After Declaring She Is 'Done' and Calling Her 'RHOC' Co-Stars 'Losers'
Heather Dubrow has been under fire this season of 'RHOC,' but that hasn't stopped her from being open to returning for season 18.
Heather Dubrow recently hinted at a possible return for the Real Housewives of Orange County's upcoming 18th season. This comes as a surprise after her previous declaration of being "done" with the series, citing conflicts with her co-stars as the reason for her exit.
The reality star has been the subject of intense speculation after a particularly tumultuous 17th season. Whether or not she'll reclaim her orange depends on Bravo, but Heather has indicated that she's open to the possibility.
Heather Dubrow reveals her status for Season 18 of 'RHOC'
Participating in a reality TV show is far from a walk in the park, a fact Heather is intimately familiar with. This is especially true given her turbulent experiences in the 17th season of the Real Housewives of Orange County.
Amid the unfolding drama, speculation has been swirling about whether Heather will make a comeback for the upcoming 18th season.
As All About The Real Housewives reported, Heather hinted at her willingness to return to the reality series, but the ball is in Bravo's court.
"I am very grateful for this platform, and so you know what? If they'll have me back, I don't see why I wouldn't hold an orange," she confirmed.
This intriguing update comes just seven days after Heather announced on the show that she was throwing in the towel. She didn't want to return largely due to repeated conflicts with her fellow cast members.
Yet, her most recent remarks suggest that Bravo may still have a shot at persuading her to rejoin the series.
'RHOC' star found herself at the center of the drama in season 17
In the episode from a week ago, Heather was under fire from her RHOC co-stars. The drama heated up after the ladies claimed she had been labeling them as "losers" behind their backs.
While Heather refuted these accusations, she did acknowledge that she had used the term for Noella Bergener, a former member of the RHOC cast.
Heather's fellow cast members were not willing to listen to her perspective, quickly labeling her an insincere friend. The tension reached a boiling point when Heather encountered a tearful Vicki Gunvalson, prompting Heather to exit the scene.
Expressing her frustration, Heather announced her disdain for her co-stars, emphasizing their unkindness toward her.
The RHOC star stated she had reached her limit with the drama, affirming that she was ready to part ways with the reality series altogether.
Heather Dubrow's friendship with Tamra Judge might be beyond repair
In season 17 of RHOC, Heather and her once-close pal Tamra Judge have been far from friendly.
Tamra has been the main instigator in going after Heather throughout the season. This behavior has left many fans of the show puzzled, wondering why Heather still appears to be somewhat friendly with her despite the ongoing discord.
During the reunion episode for season 17, a snapshot featuring Heather alongside Tamra and Taylor Armstrong puzzled viewers once again.
However, Heather recently indicated that appearances can be misleading.
The RHOC star subtly hinted that she and Tamra have not mended fences post-reunion. She alluded to the idea that she's only on speaking terms with one of the two women captured in that photo.
For those keen to catch the unfolding drama, the Real Housewives of Orange County airs Wednesday night on Bravo.