Heather Locklear Once Said Ex-Husband Tommy Lee 'Worships' Her
Some celebrities quietly split without making a big splash, going their separate ways without attracting much attention from fans or tabloids. Others take a more public approach to ending their marriages, and the frenzy that follows is a mix of fan speculation, tabloid sensationalism, and good old-fashioned heartbreak. Breaking up is hard to do, as the saying goes, but it's even more complicated when your marriage is imploding under the harsh glare of fame. 
For famous drummer Tommy Lee and former wife Heather Locklear, an early romance left tabloids scrambling to catch up with what seemed like an unlikely flame. The fact that the flame burned out relatively quickly provided even more to talk about. What happened between this famous duo?
Tommy Lee and Heather Locklear married in 1986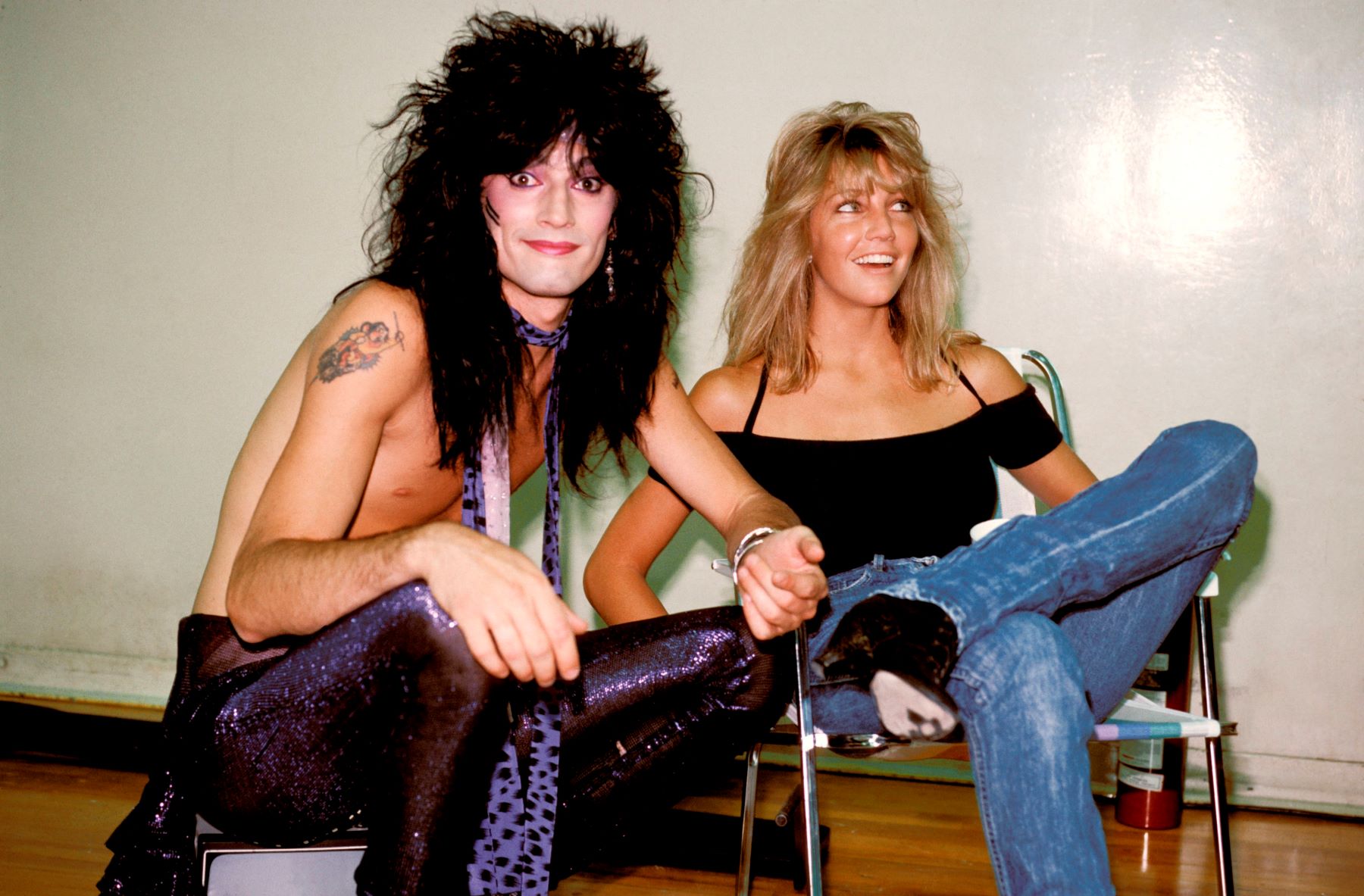 If you think of Tommy Lee and explosive romance, you probably think about Pamela Anderson. The pair had a headline-worthy romance and tumultuous break-up in the 1990s, but Lee had formerly tied the knot with actor Heather Locklear. 
People reported that Lee and Locklear met backstage at an REO Speedwagon concert. Lee asked someone to introduce him to Locklear because he was too shy to approach her. Locklear had "barely heard" of Lee's famous band Motley Crue, but the pair connected quickly. What followed was a whirlwind courtship that ended with the duo walking down the aisle in May 1986. Lee was 23, and Locklear was 24. 
The wedding had Lee smacking gum as the ceremony started: "He tossed the gum into the bushes before the bride made her entrance."
Locklear once said Lee "worshipped" her
At the time, people were puzzled by the pairing. As People put it, Tommy Lee was seen as "the living incarnation of the naughty-boy ethic." He ran "on Jack Daniels and Marlboros" and had the look and lifestyle of a troubled rocker. Meanwhile, Heather Locklear was seen as a squeaky-clean star on the rise, hot from her performance in Dynasty. People described her at the time as "[a]ll giggles and blond mane, she is a G-rated pinup dream—a TV phenom."
Answering concerns about how she could possibly wed someone with such a troubling reputation, Locklear once quipped, "Tommy doesn't worship the devil; he worships me." People went on to report that the pair actually had quite a bit in common: "Both Californians, they come from close families whose modest backgrounds contrast wildly with their own quick-rise wealth." 
Ultimately, though, what they shared didn't outweigh the problems that plagued their relationship. As Nicki Swift reports, Lee admitted to cheating on Locklear with adult film stars. They split in 1993. 
Their former romance has been at the center of many prying interview questions, especially when Locklear was hospitalized for psychiatric concerns in 2018. Shock jock commenter Howard Stern took it as an opportunity to blame Lee for driving her "insane," but Lee quickly countered that their marriage was more than two decades in the past and that Stern should be wishing Locklear well in her recovery.
Heather Locklear and Tommy Lee moved on to other relationships
It appears that the two have come to amicable terms about their former marriage. Heather Locklear even posted a sexy pic of the two making out on her Instagram in 2016 with the caption "Happy 30 years baby" on what would have been their anniversary. 
Shortly after her divorce from Tommy Lee, Locklear moved on to another rocker with Bon Jovi guitarist Richie Sambora. They were married from 1994 to 2007. More recently, Locklear got engaged to Chris Heisser in April 2020. The pair actually know each other from high school, according to Hollywood Life.  
Tommy Lee also moved on to other marriages. He famously married Pamela Anderson in 1995 and kept the headlines busy covering their 1998 divorce and its fallout. In 2019, he wed Brittany Furlan, who — as Parade reports — he met on a dating app in 2017.