Heather Morris Joins the Lea Michele 'Glee' Cast Drama While Fans Point to Her 'All Lives Matter' Past
Just as the characters often did on the show, the cast of Glee is choosing sides. On one side, you have star Lea Michele, who is being called out for her on-set behavior. On the other, you have those condemning her. Heather Morris has joined the latter group, but with a caveat. And she may …
Just as the characters often did on the show, the cast of Glee is choosing sides. On one side, you have star Lea Michele, who is being called out for her on-set behavior. On the other, you have those condemning her. Heather Morris has joined the latter group, but with a caveat. And she may have some skeletons in her closet herself.
Heather Morris starred in 'Glee' with Lea Michele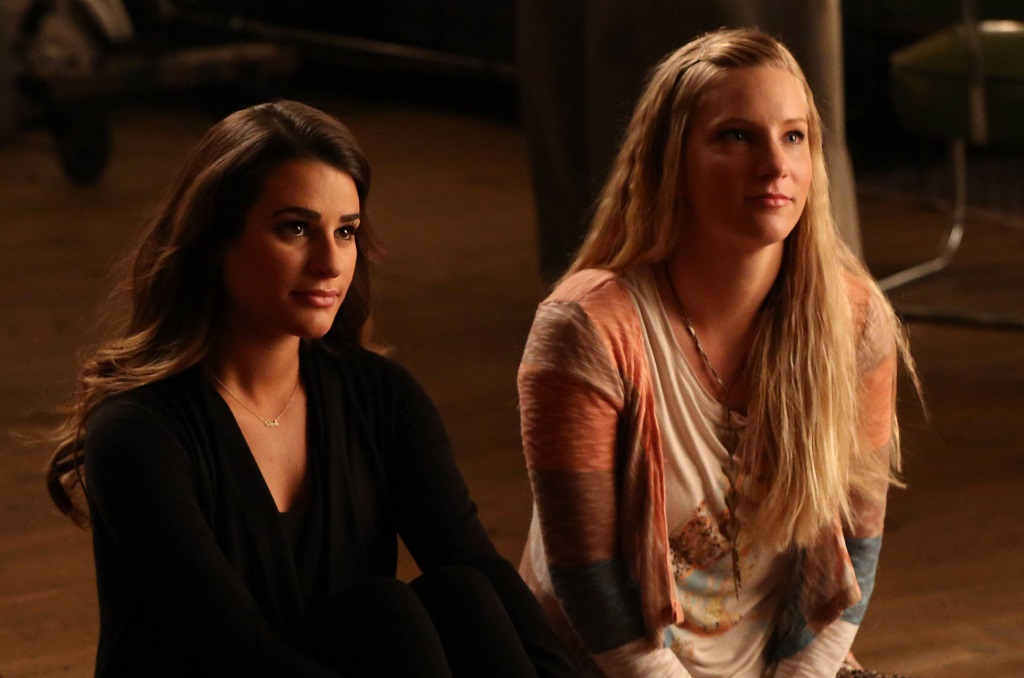 Morris portrayed Brittany S. Pierce on Glee. She was cast in the role after beginning her career as a dancer touring with Beyoncé. Morris was a main cast member in seasons 2-4 and recurring in season 1, 5, and 6. She frequently acted opposite Michele, who played Rachel Berry.
While Morris and Michele may not have remained close after Glee ended in 2015, the latter had only kind things to say about her former co-star on Watch What Happens Live With Andy Cohen. Michele called her "the best dancer in the entire world" and "incredible."
Michele has been called out for mistreating other cast members
Rumors of Michele's bad behavior have followed her for years. She and Naya Rivera, who played Brittany's love interest Santana Lopez, reportedly did not get along. And in June 2020, all of that came to a head with allegations of racist behavior.
Samantha Marie Ware, who played Jane Hayward in Glee Season 6, wrote on Twitter that Michele "made my first television gig a living h*ll" and made "traumatic microaggressions." Other cast members chimed in, and some of Michele's Scream Queens co-stars, like Ariana Grande, unfollowed her on social media. Michele issued a statement (above), but the damage was done.
Morris' statement on social media
On June 3, 2020, Morris wrote about the allegations against Michele on Twitter. She began by saying that she "would never wish for hate to spread to anyone else." She then called Michele "unpleasant to work with" and acknowledged that "she SHOULD be called out."
"And yet, it's also on us because to allow it to go on for so long without speaking out is something else we're learning along with the rest of society," Morris continued. "But, at the current moment it's implied that she is racist and although I cannot comment on her beliefs, I think we're assuming, and you know what happens when we all assume…"
A past post of Morris' resurfaces
Morris' statement wasn't all that well-received. And she may soon be facing some backlash. After joining Black Out Tuesday, a fan told her to delete an Instagram post from 2016. The photo in question depicts two officers, a white man and a Black man, with the message "His life MATTERS" on their hands, pointing at one another.
The photo appears to be reposted from Matt Hubbell, who is likely related to Morris' husband, Taylor Hubbell. In her caption, Morris wrote, "Love this. I'm so astonished an issue we've been dealing with since even before the civil war is still an issue. Figure it out world…it's 2016." She then hashtagged both #blacklivesmatter and #alllivesmatter, the latter being the issue here.