Heather Rae El Moussa Shares That 'Selling Sunset' Only Shows a 'Tiny Piece' of Her Work
Heather Rae El Moussa is one of the stars of Selling Sunset, the real estate show on Netflix. The former Playboy playmate is a successful real estate agent and recently married Tarek El Moussa of Flip or Flop fame. With a busy work and personal life, Heather recently shared that the streaming show she stars in only shows a "tiny piece" of everything she does.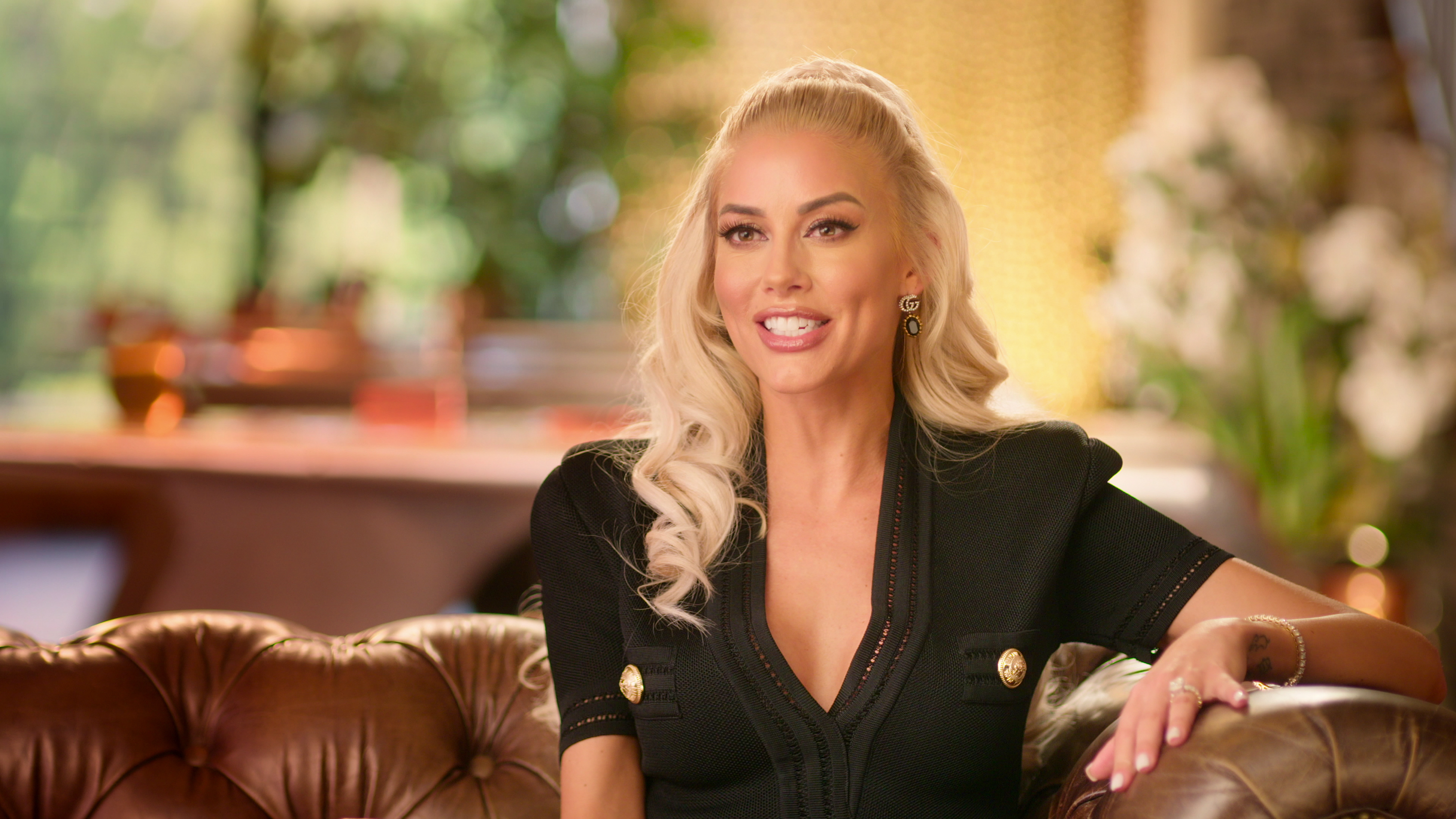 Heather Rae El Moussa has a lot of work behind-the-scenes
Selling Sunset has glamorized real estate agents and Heather is one of the stars of the Netflix show. Viewers are taken into lavish homes around the LA area while the agents wear fabulous outfits. Although it's all glitz and glamour in front of the camera, Heather recently shared that there's more hard work behind-the-scenes — something fans don't always get to see.
"It's funny, so much of my life is on camera and even though selling sunset shows me and the girls hustling," she posted on Instagram. "I feel like you guys really only get to see a tiny piece of the work we do- there is so much behind the scenes that goes into it!"
Heather Rae continued, "I'm so lucky to love every minute of it. Do any of you work in the real estate industry? If so, I want to hear about your experiences, wins, struggles, and all the things."
RELATED: Tarek El Moussa Tested Positive for COVID-19, Puts HGTV Show on Pause to Quarantine
Fans share their reactions on Heather Rae El Moussa's post
Heather asked her followers if anyone was in the real estate business like her as she wanted them to share their own experiences. It wasn't long before fans took over the comment section to add how they see the real estate industry.
"I'm a real estate agent in Canada!! And behind the scenes is where all the work goes down! Currently trying to build my own team," a fan said.
"Real estate agent in Florida! It's wild out here, love it but phew if people only realized how hard we work to earn our commission!" a follower shared.
"My mother been a broker for years she's amazing at it I know so much about real estate. I always tell her she needs to be on the show lol," an Instagram user mentioned.
"It seems like the hardest part about real estate is looking like a 10 every single day. I'm trying to wear my sweat pants and [a] messy bun to work," another fan joked.
"I love my career in real estate! Last year was my first million-dollar closing! But the struggles I've endured usually consist of being young in this industry and being a female which [has] motivated me even more to kill it," another follower commented.
"I am just starting out in the industry! I am very excited t to dive in and start working, but I am still getting my basics established!" another Instagram user shared.
RELATED: 'Flip or Flop': Tarek and Heather El Moussa Reveal How Heather Really Feels About Tarek Working With Ex Christina Haack
Tarek El Moussa will stop working with ex-wife Christina Haack
It's the end of an era for Flip or Flop as the show is coming to an end after 10 seasons on HGTV. Tarek shared an Instagram post where he reflected on his time on the series after announcing the show was ending.
"You guys have been with us through it all—you watched me beat cancer, you've watched the babies grow up into the most amazing little humans, and everything in between but I'm not going anywhere and I can promise that you are going to love what comes next!" Tarek posted.
RELATED: Christina Haack Beats Tarek El Moussa at His Own Game on 'Flip or Flop' as Series Comes to an End