Heather Rae Young Calls Co-Parenting With Christina Anstead 'Great', Though 'We Don't Mix Our Lives With Hers'
Flip or Flop co-host Tarek El Moussa and fiancée Heather Rae Young of Selling Sunset are in the midst of wedding plans. As El Moussa and Young continue to amicably co-parent his two kids – Taylor and Brayden – with his ex-wife Christina Anstead, Young revealed that her shared focus with El Moussa's former spouse is solely on the kids.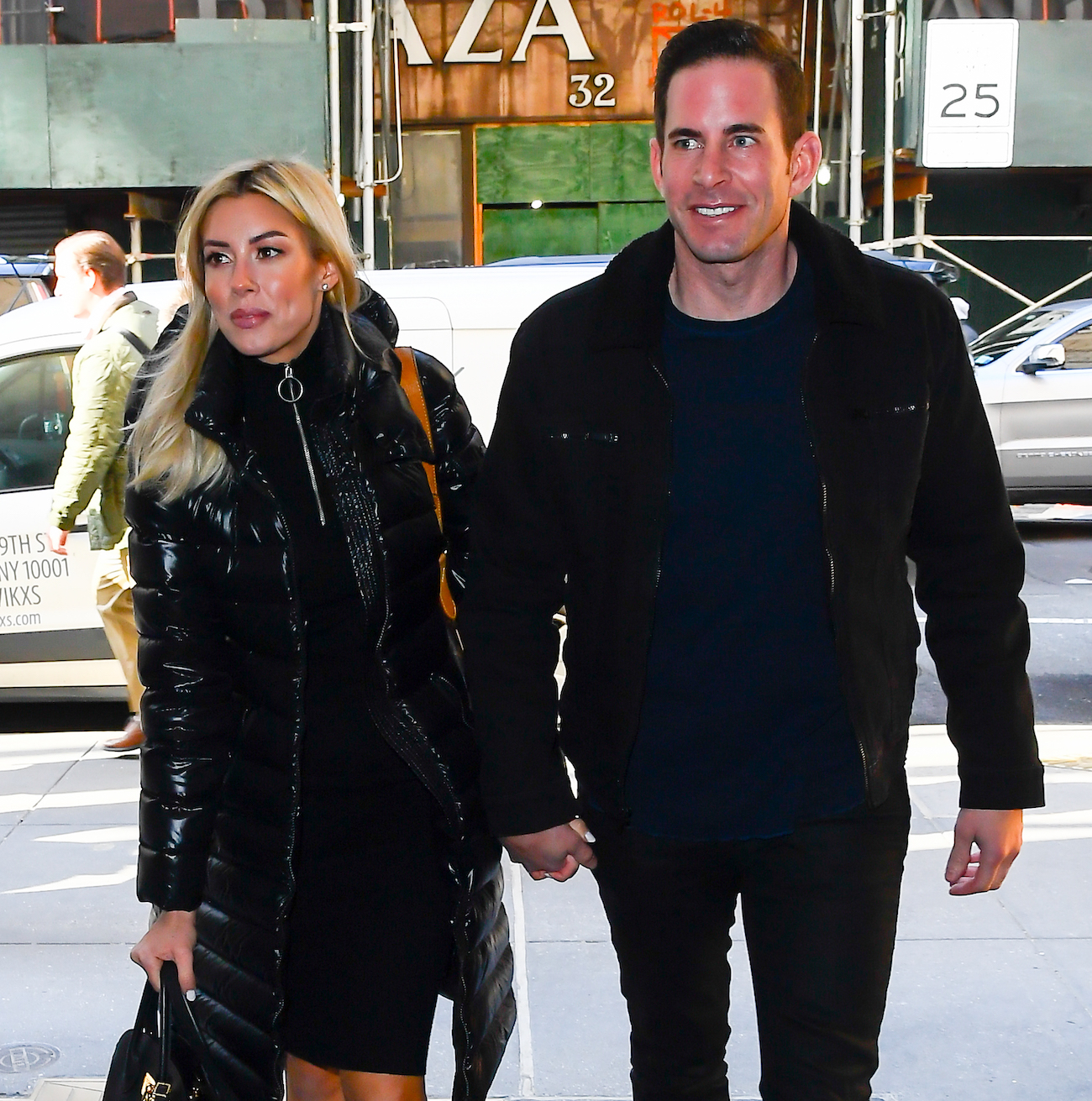 'Selling Sunset' star says communication with Christina Anstead is 'really good'
While navigating the current coronavirus (COVID-19) pandemic and the implemented restrictions, Young noted how being on the same page with Anstead makes co-parenting easier.
"It's going great. Everything is going great," Young told Life & Style. "Everything is for the kids. We have really good communication."
Balancing busy agendas between careers and the kids' school schedules, the Selling Sunset star relishes the time they have as a family.
RELATED: Why Tarek El Moussa's Girlfriend Heather Rae Young Contacted His Ex-Wife For Advice
"The kids are in school so it's just coordinating pick-ups and drop-offs," Young said. "It's been really good spending a lot more quality time with the kids."
Christina Anstead filed for divorce from second husband
In September 2020, Anstead announced her split from second husband, Ant Anstead. The two share a son, 14-month-old Hudson. The Flip or Flop star shared her thoughts in an Instagram post on the personal shift in her life.
"I never thought I would have one divorce let alone two," Anstead wrote in late September. "I never thought I would have 2 baby daddies – but sometimes life throws us curve balls. Instead of getting stuck in these 'setbacks' I choose to look at these challenges as opportunities to grow. So while some may judge me and throw around rumors about me, most of you support me."
While El Moussa and Young have a friendly relationship with Anstead and empathy for her recent breakup, Taylor and Brayden remain their top priorities.
"You know, we support her when it comes to coparenting and communicating, but that's about it," Young explained. "We don't mix our lives with her's. We're supportive for the kids, and that's really it."
Heather Rae Young expresses her joy on social media
Young is clearly relishing her role as fiancée and soon-to-be stepmom. Taking to Instagram, the reality star recently gushed over the vast changes in her life since last year.
"I am just so in love with these 3!" Young wrote alongside a picture of herself with El Moussa, Taylor, and Brayden. "They have brought so much joy and love into my life. Life is wild, one day I am single in LA living with my girlfriends then my whole life changed on July 4th 2019. I fell in love and never looked back."
Revealing that she backed out of her initial first date with El Moussa due to cold feet, Young encouraged her followers to take risks even when they have doubts.
RELATED: Heather Rae Young Sounds Ready to Walk Down the Aisle With Tarek El Moussa
"I never thought I'd be a stepmom, and I never thought I'd give my whole heart to someone," Young posted. "Being in love is the most vulnerable place you can be, and @therealtarekelmoussa has my whole heart to love and protect forever. I am so happy I decided to go on that first date (I canceled the first one because I was scared) My life will forever be different because of that one decision, that one chance I took.❤️"