Heather Rae Young From 'Selling Sunset' Said 'Yes' to Tarek El Moussa From 'Flip or Flop'
It's official! Heather Rae Young from Selling Sunset and Tarek El Moussa from Flip or Flop are engaged.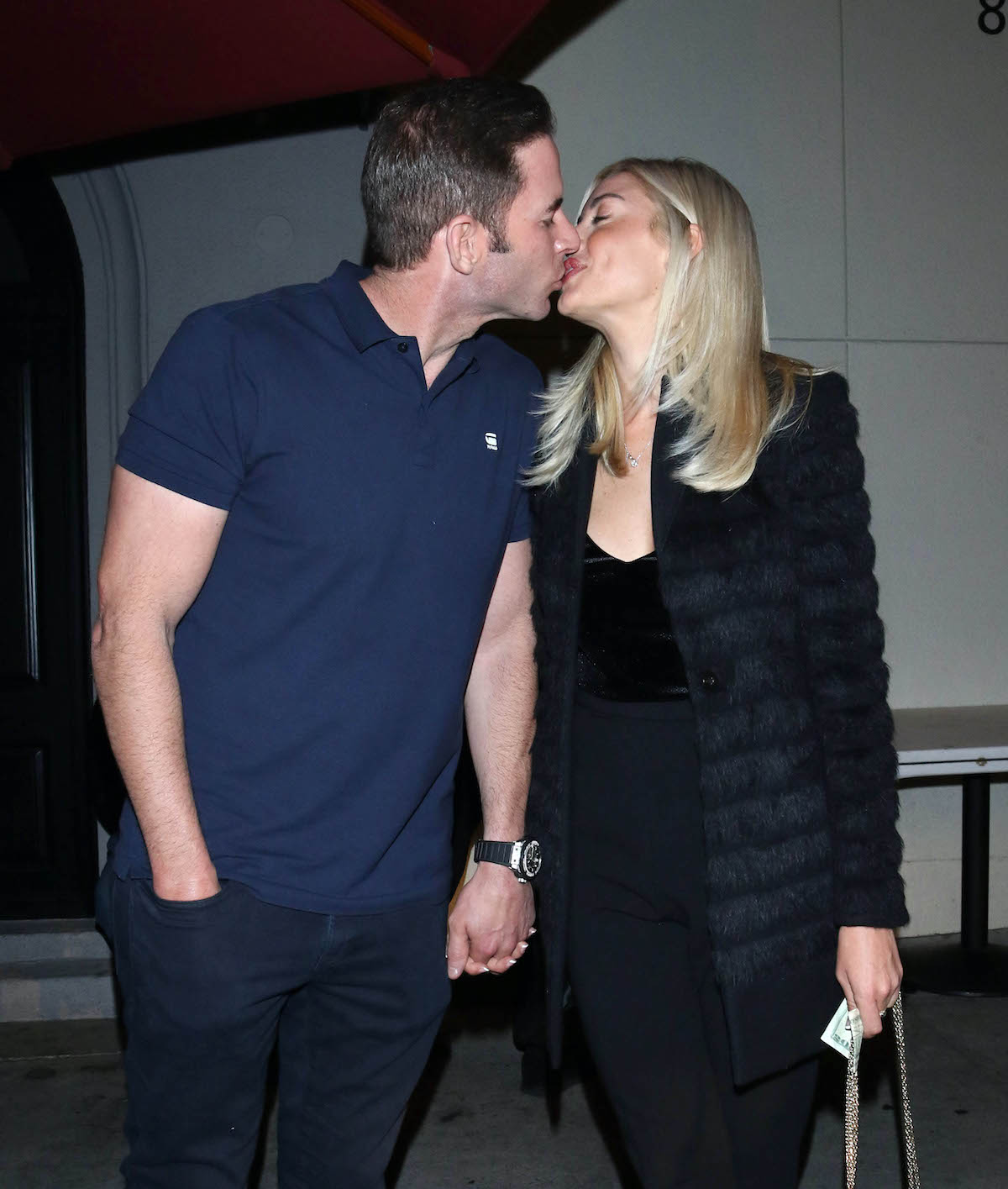 El Moussa shared the thrilling moment on Instagram. "She said yes!" he wrote. Along with the hashtag, #FlippingHerLastName. Young also shared the photo on her Instagram along with, "The Future Mrs. Tarek El Moussa!!!!"
The engagement news may come as no surprise to anyone who follows the couple. Young gushed about the relationship in May, revealing that she was ready to marry El Moussa.
'I can't wait to marry Tarek El Moussa'
Young didn't play coy when it came to expressing what she hoped the future would hold with El Moussa. "I can't wait to marry Tarek El Moussa," she told E! News. "I can't wait to be engaged to him. It's something that when we talk about it, it's real. I know that it's going to happen, but I don't like to push either and I don't like to bring it up all the time."
She also had a hunch the ring was on the way too. "I don't want to ruin any surprises but we definitely talk about it. I don't want to put pressure because he knows I'm 100% the one, but I think it'll happen. Hopefully sooner than later, but I just don't know when," she revealed.
The couple became "Instagram official" about a year ago. Young says the romance is just as thrilling today. "We flirt with each other still. You know he'll walk by me and he'll just grab me and kiss me," she told E! News. "We'll joke with each other and we just always, you know, I'm still getting dressed up for him. I'll do my hair, I'll do my makeup, I'll put on something cute, and I'll make us dinner."
Will the moment be featured on 'Selling Sunset'?
Reality television cameras have managed to capture a number of thrilling moments. So will the big engagement be featured on the upcoming season of Selling Sunset? Season 3 is scheduled to debut in August so post-production has likely already wrapped.
However, that's not the only reason fans won't see the engagement on the show … or El Moussa. Young said she'd love to have El Moussa on her show as other cast members have included their significant others. "I'd love him to but, unfortunately, right now because of his work and his contract, he can't be on the show," she told Women's Health. "Having a reality show and not being able to show the biggest parts of my life, Tarek, you know… it's been a little bit difficult because I want him [to be] a part of my show and my life. And yeah, it's been like a little missing piece to the puzzle."
But for now, they can share their happiness via Instagram. "I feel lucky that I have this type of relationship," Young told E! News. "It's something that I've always wanted and I've always believed in, and, now that I have it, I feel so happy and so lucky that I found him. We're best friends and we just laugh and we have the best time together. We're still in our honeymoon period and I hope to be forever in our honeymoon period."