Heather Rae Young Made Tarek El Moussa's Daughter 'Feel Extra Loved' At Their Wedding With 1 Sweet Gift
Selling Sunset star Heather Rae Young recently tied the knot with Flip or Flop co-host Tarek El Moussa. Young has now officially joined El Moussa's family, which includes his children with ex-wife Christina Haack.
At Young and El Moussa's wedding, Young decided to give El Moussa's daughter, Taylor, a sweet gift.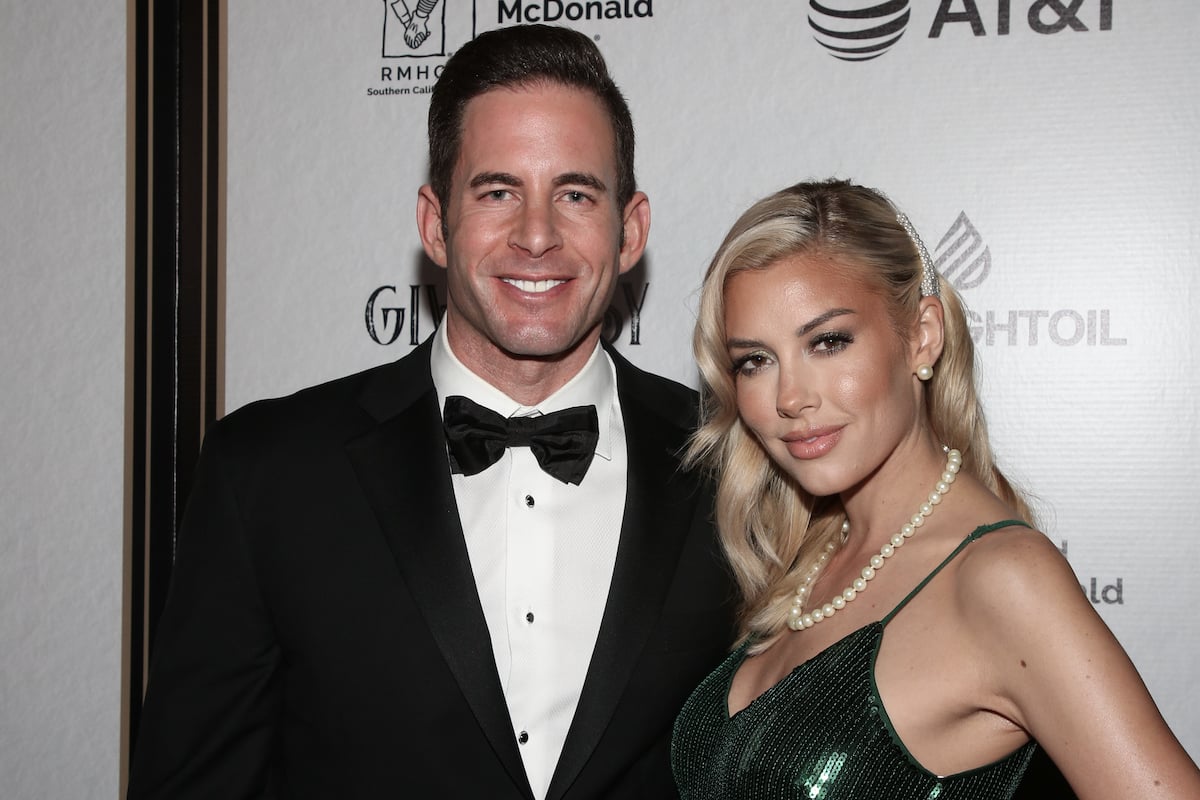 Heather Rae Young and Tarek El Moussa recently tied the knot 
According to Us Weekly, Young and El Moussa met on July 4, 2019. The couple began dating shortly after. One year later, Young and El Moussa announced their engagement.
On October 23, 2021, Young and El Moussa tied the knot near Santa Barbara. According to People, guests at the wedding included Young's Selling Sunset castmates as well as family and friends.
"We're best friends, we're true soulmates, and our love is so rare and so special," Young told the outlet. "It's the love I've always dreamed of my whole life."
El Moussa also added, "I'm just excited to live this life with her. We've got the two babies, we have a family, and we have a very bright future."
Heather Rae Young gave Tarek El Moussa's daughter 1 sweet gift
Fans who follow Young on social media also got exclusive looks at other parts of the wedding. On her Instagram Story, Young shared that she gave a sweet gift to El Moussa's daughter, Taylor.
The gift is a black, custom-made robe with the word "Tay" on the back. Young also uploaded a video of her helping Taylor tie it. She captioned, "This moment was so special to me. I wanted to make Tay feel extra loved."
Young also gave similar robes to her mother and mother-in-law. 
Heather Rae Young is close with Tarek El Moussa's children
Joining an established family can sometimes be a tricky experience. However, it seems Young was able to have a good experience when she joined El Moussa's. She and El Moussa's kids, Taylor and son Brayden.
In 2019, a short time after meeting them, Young shared on Instagram, "Being around the kids has brought me so much joy and taught me so much patience… Love being part of Tarek's family, from day one I was welcomed with open arms."
Last year, Young also wrote, "I love being a bonus mom, future step mama!! Watching them grow up in front of my eyes. So loving and so Curious about life."
In fact, Young's life with El Moussa and kids feels so great that she does not need to add more children to the mix at the moment.
"I never knew how much love I had to give until I came into these babies lives and as of now I can't see myself wanting to add another into the family," she said. "The kind of family we have is special and my heart is so full already that I really don't feel the need for more."