'Heels': How Cody Rhodes Helped Stephen Amell Get the Wrestling World Right
The new Starz drama Heels stars Stephen Amell as the head of a local wrestling league. Amell plays Jack Spade, who also performs as a heel, or bad guy, in the league. Amell has some experience with the WWE. He performed in the ring in 2015 and that's where he met Cody Rhodes.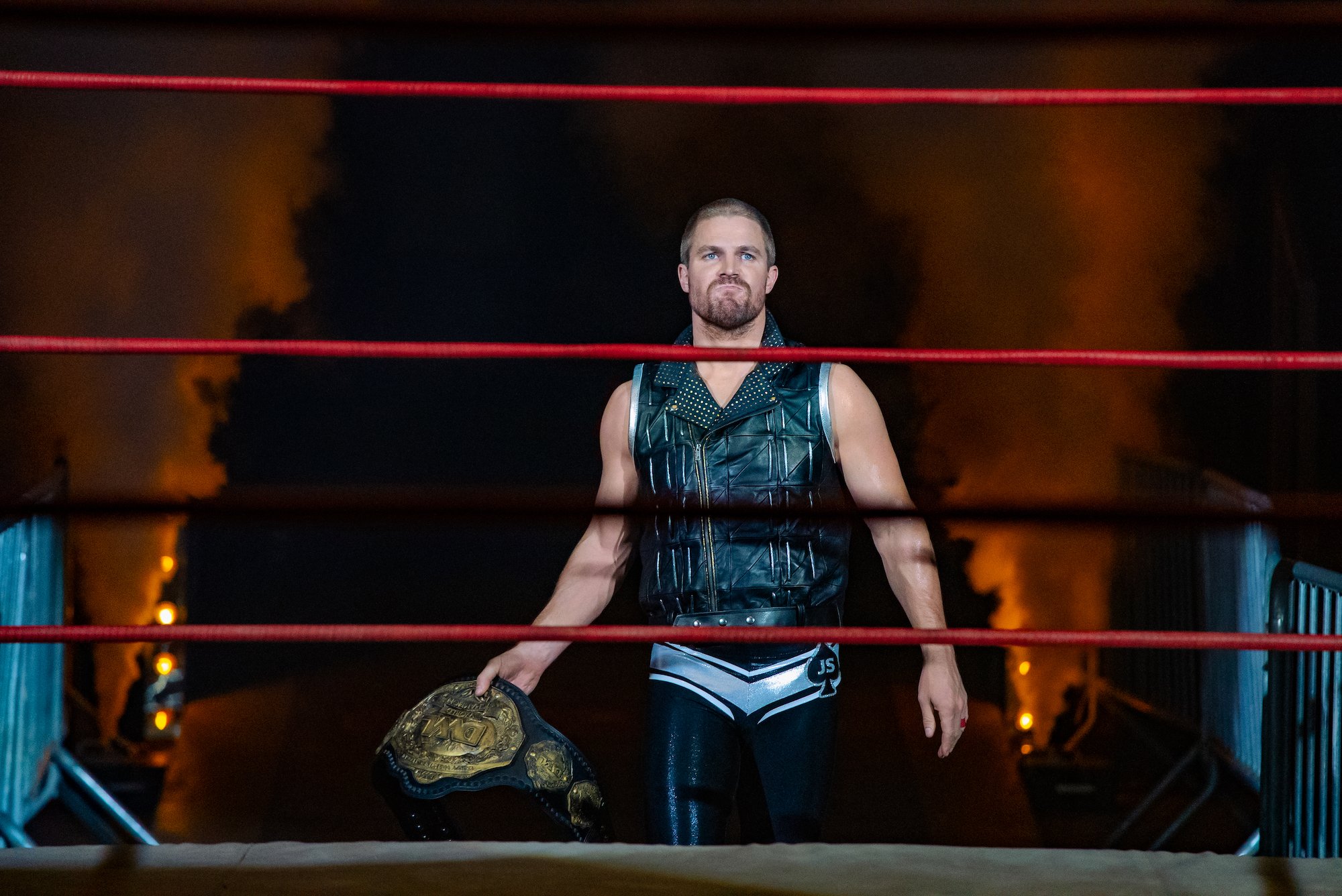 Amell spoke with reporters by Zoom on Aug. 3 about Heels. Amell shared how Rhodes, now with AEW, advised Amell for Heels. New episodes of Heels premiere every Sunday on Starz. 
Stephen Amell learned the behind the scenes wrestling business from Cody Rhodes
After Rhodes left WWE, he invited Amell to perform at his independent pay-per-view All In in 2018. Amell kept in touch as Rhodes launched All Elite Wrestling and that came in handy when he was preparing for Heels.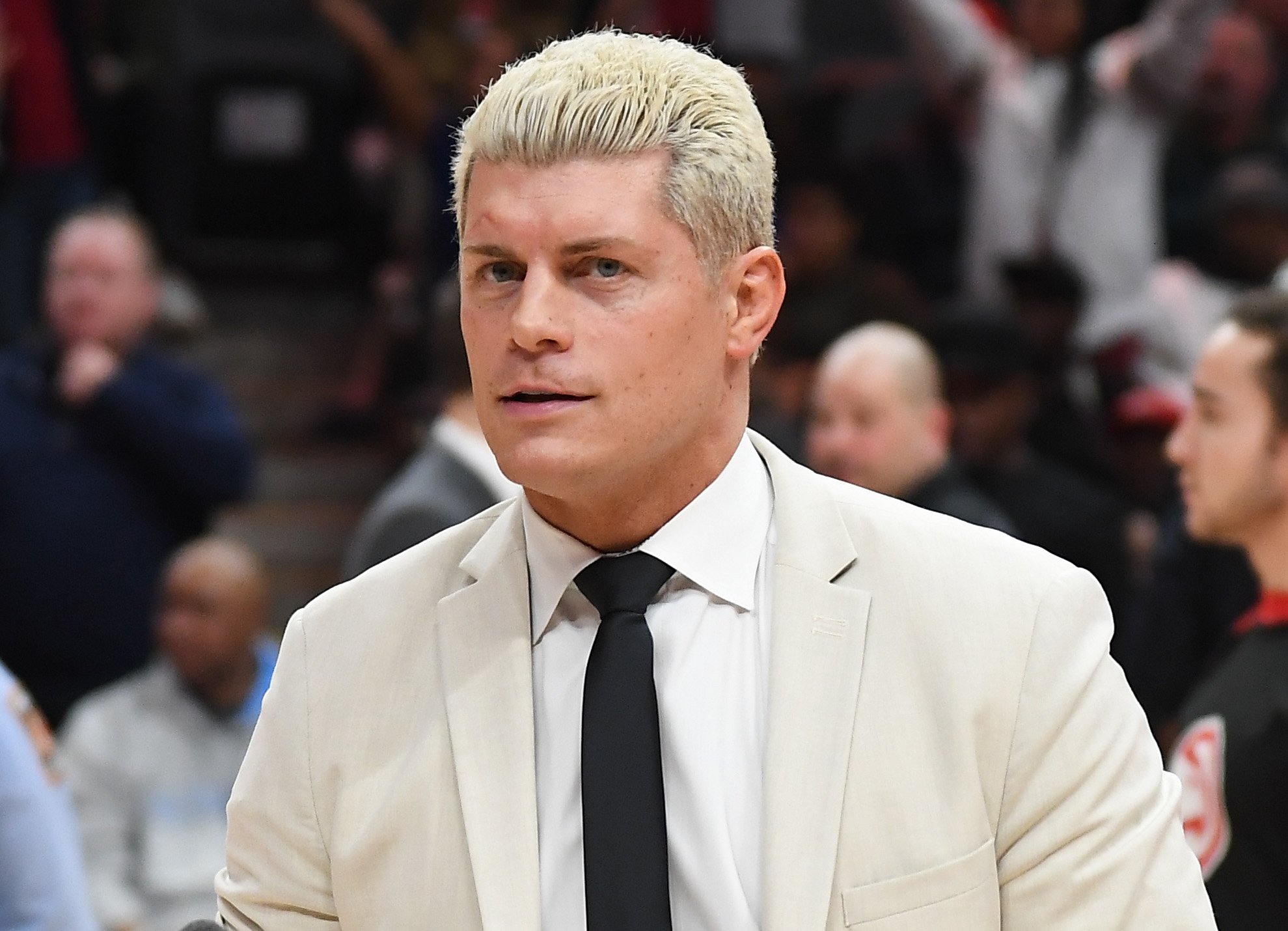 RELATED: 'Heels' Star Stephen Amell's Wrestling Training Was Even More Intense Than the Salmon Ladder on 'Arrow'
"I watched Cody do this and prior to COVID, I was actually going to go on the road with AEW and just watch him book it, watch him promote stuff," Amell said. "So yeah I really thought about that because you have to be responsible for so many things. Sure, you're responsible for the scripts and all that stuff, but you've got to be with every wrestler. The guys are young, for example, you see Jack with Bobby Pin in the third episode. You've got to make sure that everyone is in the right headspace, that everyone's feeling good about what they have in front of them, everyone's feeling good about the match."
Stephen Amell checked in with Cody Rhodes during production of 'Heels'
Amell said he got most of his information from Heels creator Michael Waldron. However, he kept Rhodes' number handy when they needed an expert opinion.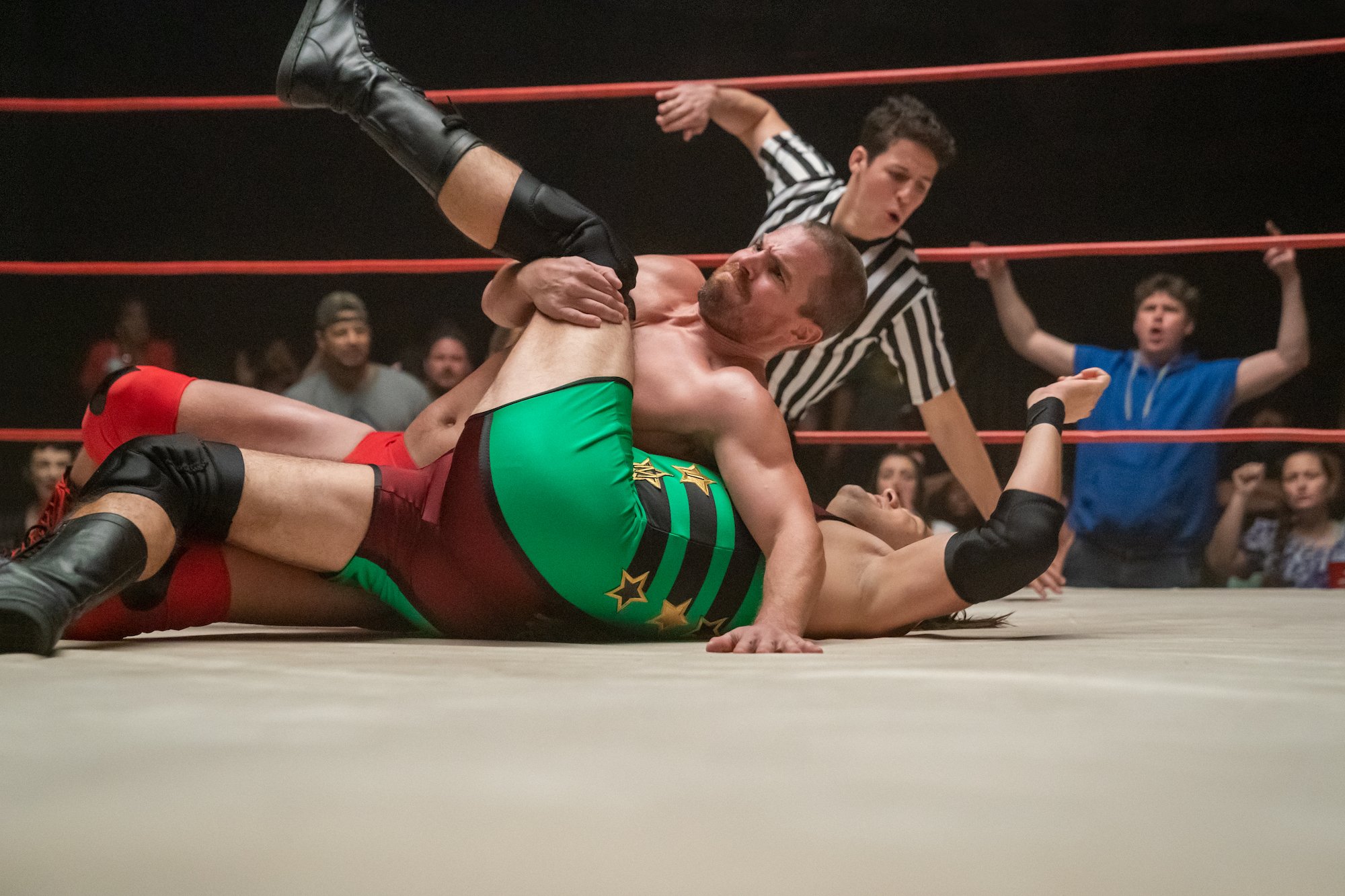 RELATED: 'Arrow' Star Stephen Amell Worried He's Already Ruined His New Wrestling Show 'Heels'
"We're so fortunate to have a guy like Michael Waldron who created the show and wrote the scripts," Amell said. "He's a huge wrestling fan. Huge. He showed me a picture of himself as a little kid with Sting. If you ask him anything about wrestling, he's going to spit back, in my opinion, the absolute correct answer most of the time. So all that stuff was on the page. It really was. When it came to wrestling, if there was anything we wanted to get right or anything we had a question about, we did not move forward until there was a good consensus. If I needed to text Cody, I just texted Cody."
Stephen Amell calls Jack Spade 'a version of' Cody Rhodes
Jack Spade is trying to keep his Duffy Wrestling League afloat and put it on a bigger stage. Amell sees Jack as a Cody Rhodes type.
"[I feel] incredibly fortunate to have Cody with me or to be friends because, outside of Triple H or Vince McMahon or Road Dogg Brian James, I can't think of anyone that would be more knowledgable and a better guy to lean on," Amell said. "So I'm really, really fortunate because I basically got to play the version of a very good friend of mine."