Heidi Klum Carries a Bag of Her Baby Teeth At All Times
Heidi Klum won a model competition before America's Next Top Model was a thing.
In 1998, the celebrity told Jay Leno about how she and a friend found out about a modeling competition in a magazine. She sent in some pictures, and won. The rest was history.
In the 1998 interview, she and Leno were mostly discussing her famous Sports Illustrated cover. The job launched her to international stardom, but Klum soon proved she wasn't just a pretty face. The German-born model is funny, charming, and has a natural instinct for fashion. She's also a little weird, apparently.
Heidi Klum told Jay Leno that she carries baby teeth with her at all times 
Klum told Leno that she carries a bag of baby teeth with her at all times. Stuff.com recapped the interview, where Klum actually put the teeth on Leno's desk.
Apparently the baby teeth are her own, which does make carrying them around slightly less creepy. Klum explained that she keeps them since there is no German equivalent to the Tooth Fairy. 
"We don't have a tooth fairy (in Germany), so I put them in a little bag. Little ones, big ones. Those were like, wisdom ones." Klum herself admits that it's kind of crazy to carry around a bag of teeth. She thinks they're good luck, but she didn't seem entirely convinced when she explained that to Leno. "I don't know if it's good luck, it's just a crazy thing that I do." 
Klum also told Leno that the teeth got her in trouble once. She has to travel all over the world for work, which means she goes through customs a lot. At one point, a customs official thought she was carrying drugs when they saw her little pouch. 
Heidi Klum also told Entertainment Weekly about the teeth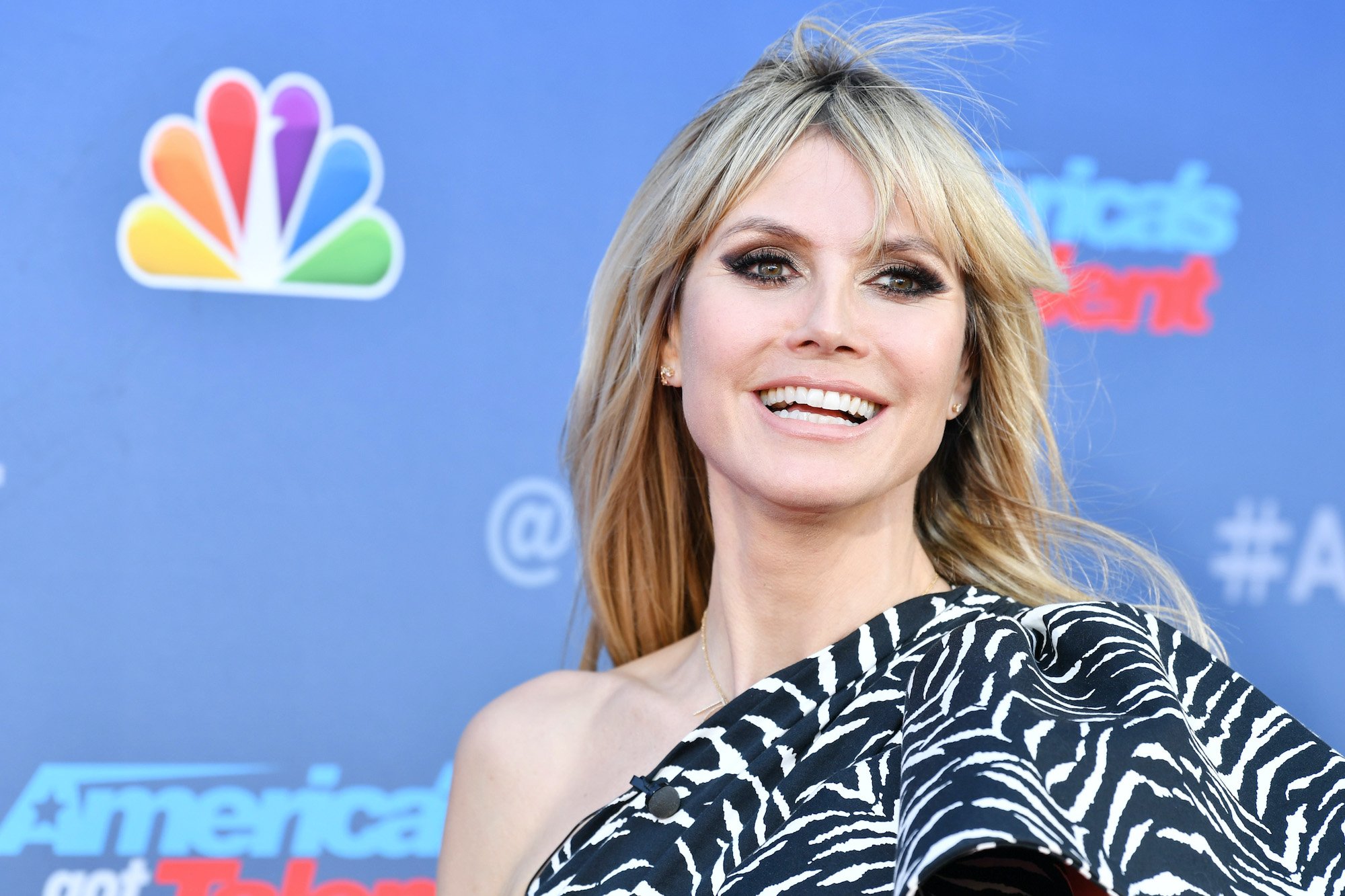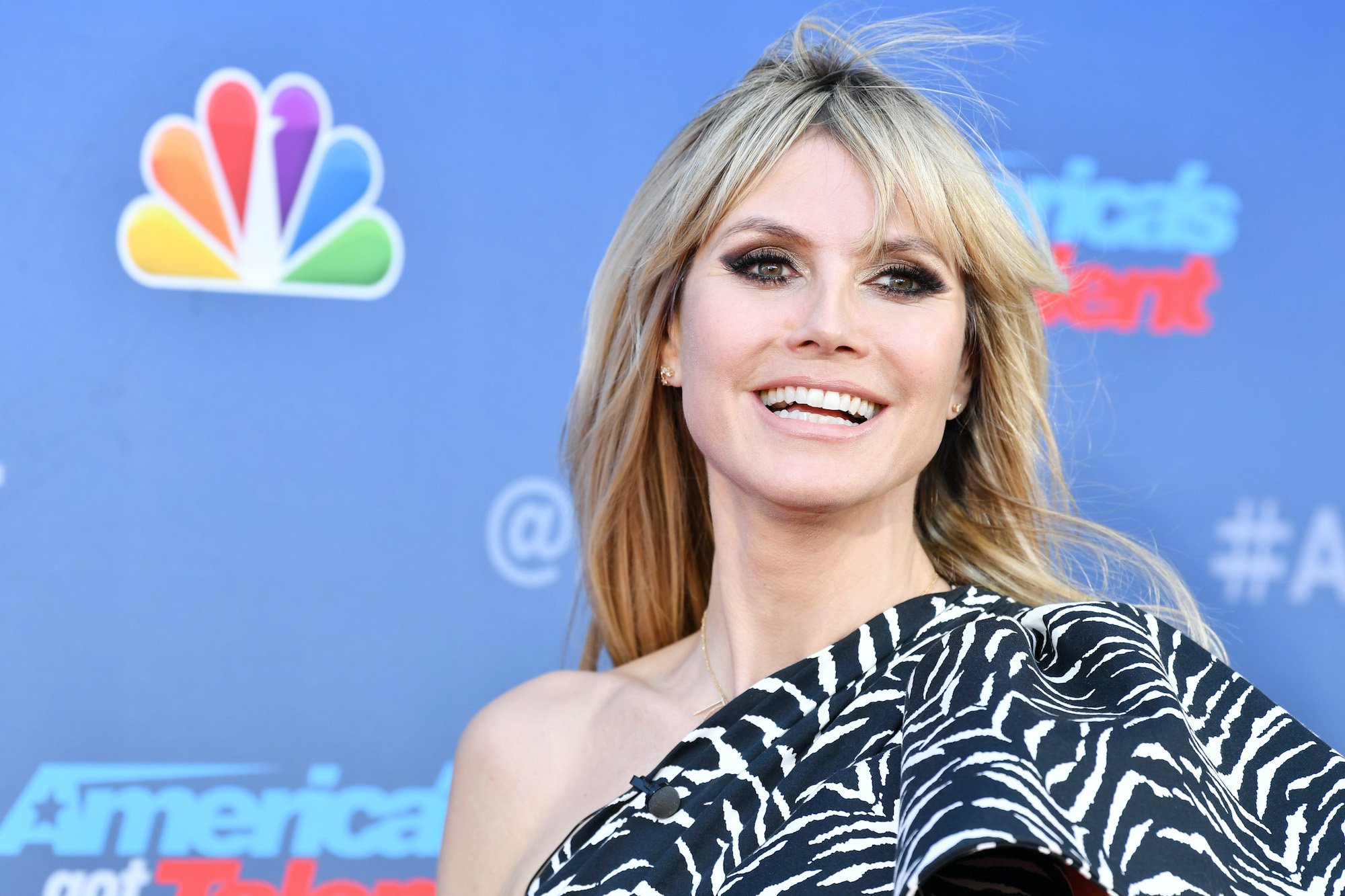 Obviously since admitting to Leno that she carries the teeth, a lot of interviewers have asked her about it. She told Entertainment Weekly in 2003 about the teeth as well. Klum was being interviewed because she was walking in the Victoria's Secret fashion show. She seemed more convinced in that interview that the teeth were lucky. 
According to Klum, she doesn't like to take the teeth out very often. It's not just that it's creepy. If she loses one, that would be super unlucky.
She told EW, "Well, I don't, like, advertise it. No, I did show somebody once and it fell under the seat and the flight attendant came over and he's like, "Can I help you?" and I was like, "Yeah, I'm just looking for my teeth." And he's like, "Oh." I had to find it — it's not good luck if I leave the tooth on the plane."
Did Heidi Klum keep the teeth with her on the set of 'Project Runway'?
Most of the interviews where Klum talks about her bag of teeth are old, so it's not clear if she still carries them around with her. Klum may have had the teeth with her on the set of her hit fashion TV show Project Runway, but it's not clear. That would certainly explain all the luck she had during the show's run. 
Klum also has her own children now. She has four all together, and her youngest daughter Lou is 11 years old, meaning she's probably lost all her teeth by now. Did she add her children's teeth to her pouch?
That would be a lot of teeth, maybe too many for one pouch to hold. Klum did make it clear to Entertainment Weekly in 2010 that the Tooth Fairy does visit her house now.