Who Is Heidi Klum's Daughter Leni Klum?
Heidi Klum's daughter Leni Klum is picking up where her supermodel mother left off.
Supermodel Heidi Klum has long settled into roles as a TV host and businesswoman. Though she never totally left the runway behind, she has enjoyed success in other areas of her career. And now, Heidi Klum's daughter Leni Klum is picking up where her mother left off. They even shared an iconic passing-of-the-torch moment. Can Leni match her famous mother's triumphs?
The term 'supermodel' almost understates Heidi Klum's influence
Heidi Klum was a working model as far back as 1992. She was a regular at major fashion shows and landed a position with Victoria's Secret. But Klum met the definition of a supermodel in 1998. That was when she appeared on the cover of the Sports Illustrated Swimsuit Issue, Biography reports.
The exposure catapulted her into mainstream visibility. She was a regular fixture on magazine covers, from Vogue to Marie Claire, and in tabloids. Daytime talk shows, supermarket gossip covers, fashion magazines — you name it, Heidi Klum was probably involved. She became a major part of the zeitgeist of the late 1990s and early 2000s.
By the 2000s, the supermodel expanded her talents into acting. She appeared in Spin City before quickly moving to films such as Blow Dry and The Life of Peter Sellers. These days, she's a mainstay in the hit competition series America's Got Talent. After a hiatus, she returned to the show for the most recent season in 2021.
Heidi Klum's daughter Leni Klum is a successful model in her own right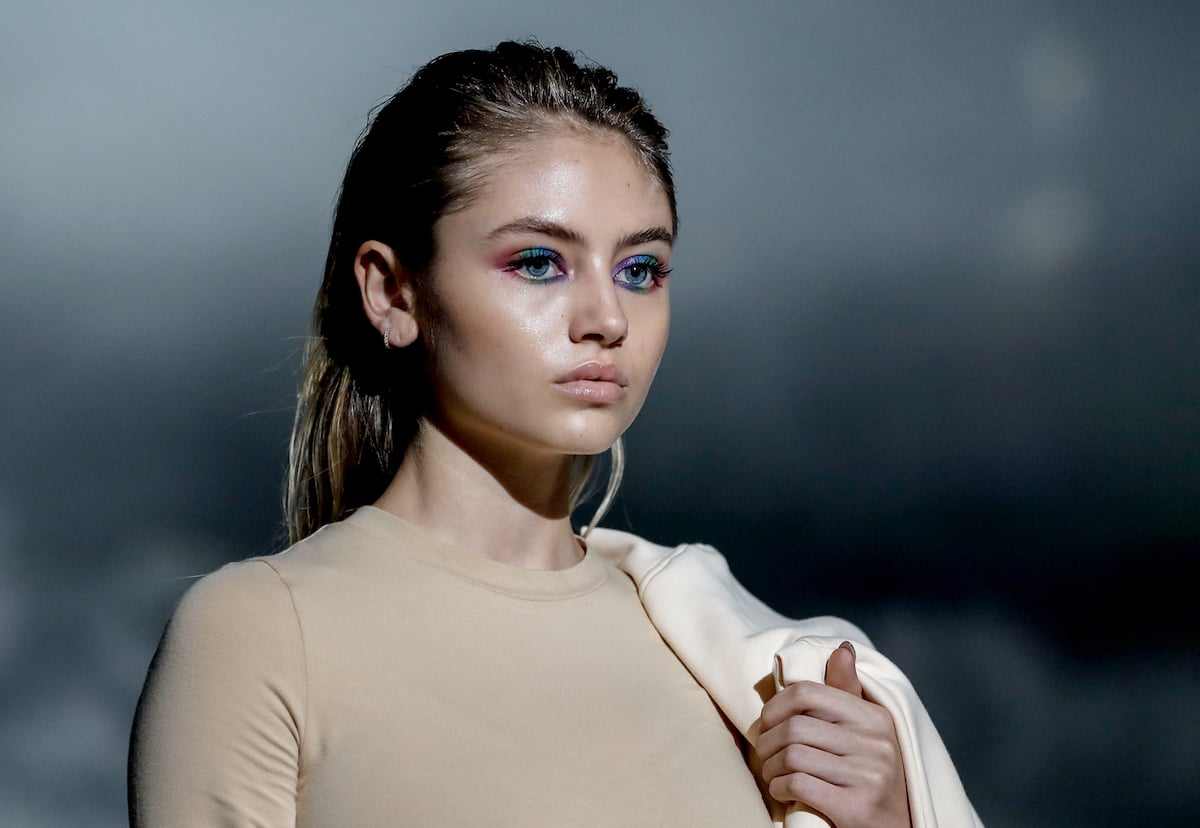 Leni Klum, 18, is Heidi Klum's oldest daughter. Her modeling career began at 16 when her mother decided she was ready to handle the demands of the industry.
"Sixteen is a good age," Heidi told Vogue. "If you are allowed to drive a car, you can also have an official Instagram account and show your face. And to be allowed to start with a Vogue cover is an insane privilege."
Leni made her debut alongside her famous mom in 2020 on the cover of Vogue Germany.
Since then, Leni Klum has continued to develop her career on her own. According to Harper's Bazaar, the budding model is the new face of Michael Kors. The brand recently lent its design prowess to the activewear brand Ellesse. Leni is the centerpiece of the campaign.
She has also made appearances on the covers of Glamour Germany and Rollacoaster Magazine. In addition, Leni opened German Fashion Week in 2021.
"She has so many things in the pipeline. It's really exciting," her mother told People. "She's doing things I was always dreaming to do!"
Leni has 2 father figures in her life
Leni Klum doesn't have the guidance of only her former Victoria's Secret model mom to help her. She also has two father figures. The relationships couldn't be more different from each other, but both appear to be in a healthy phase.
Her biological father is Flavio Briatore. The relationship between the Italian businessman and Heidi Klum fizzled before their daughter was born. However, TMZ reports that the two have since reconnected. Briatore has been spotted dining with Klum and her family, seemingly enjoying spending time with his biological daughter after years of estrangement.
Leni Klum was raised by her adoptive father, music superstar Seal. The "Kiss From a Rose" singer began dating her mother just months before his daughter-to-be was born. He adopted Leni and married Heidi. Though the couple split in 2012, Seal has remained close to his daughter. He accompanies her on the red carpet and attends her modeling events whenever he can.