Heidi Klum Has a Surprisingly Relatable Quarantine Confession
The coronavirus (COVID-19) pandemic has affected many people around the world, and celebrities are no exceptions. Supermodel Heidi Klum has also been trying to deal with the pandemic as best as she can. She is currently social distancing in Los Angeles with her husband Tom Kaulitz, and Klum recently shared a quarantine confession that perhaps many folks can relate to.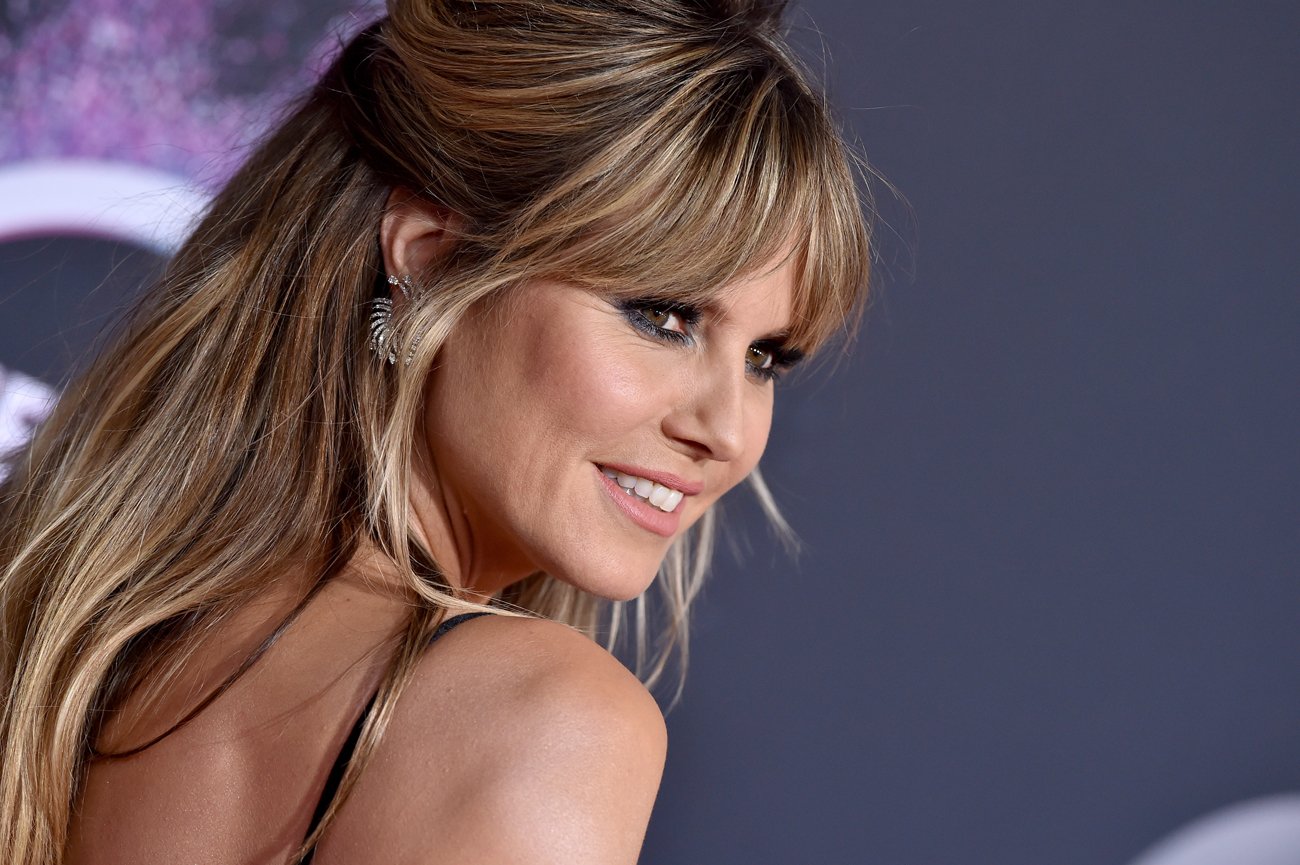 Heidi Klum tested negative for COVID-19 in March
Towards the beginning of the pandemic in March, it was revealed Klum had to take a break from filming America's Got Talent due to an illness. According to Deadline, Klum went in to work on March 10, but she left work before the show began taping. Deadline reported that Klum was suffering from a common cold, as told by sources.
Klum later told fans on Instagram that she had been trying to get tested for COVID-19, but things were quite difficult.
"There just isn't one here," Klum said in an Instagram Story post, according to CNN, "I'm just not feeling good so that's why I've stayed home — to not infect other people."
Fortunately, Klum was able to get tested. In late March, she shared that she tested negative for COVID-19.
Heidi Klum revealed she gained weight during the pandemic
RELATED: 'America's Got Talent': Heidi Klum on the Advice She Gave Sofia Vergara When She Was Nervous About Judging
Another part of quarantine life Klum has shared with fans is her weight gain. In a recent interview, as reported by Hollywood Life, Klum revealed she had changed up her diet and exercise routines, leading her to pack on a few pounds. In fact, Klum also admitted she is not fitting into some of her old clothes.
"I don't fit in my favorite jeans anymore," Klum said. "I've eaten a little more and exercised a little less than I normally would, so I'll have to step it up to fit back into them. Or I just have to get a bigger pair – and I'm fine with that as well."
Klum also shared in the interview that she tries to have a good relationship with food, saying, "If I eat bad things I'll feel sluggish and then I don't want to do anything. But if I've had a good meal I feel fueled and charged and I feel better about myself."
However, at the end of the day, Klum simply wants to encourage people to not let their self-esteem be affected by others around them.
"Don't compare yourself to other people," Klum urged, "If social media is making that hard, step away from it for a little bit."
Other stars have also admitted to gaining weight during the pandemic
RELATED: Wendy Williams' Coronavirus Concern Is the Epitome of a First World Problem
Of course, gaining weight in quarantine is a rather common phenomenon. Social media users have even coined the phrase "Quarantine 15" to describe it.
Klum is also not alone. Other celebrities have admitted to packing on a few pounds during the pandemic as well.
In May 2020, fans thought Kourtney Kardashian was pregnant because of some of her photos on social media, but the stars denied those rumors. Instead, she credited her weight gain to the pandemic, saying in a YouTube video, "This is the shape of my body. I gained a few pounds over this quarantine time, and I love my body and I'm proud of my shape and I'm obviously posting it and this is the shape of my body."
Meanwhile, Chrissy Teigen revealed to fans in her April newsletter that she experienced "double digit weight gain." She said, as reported by SheKnows, "I have hit the double digit mark on quarantine weight gain so that's fun!! I don't mind it, but definitely starting to feel a little sloth-like in the energy department, so maybe expect some…lighter…cravings coming soon."