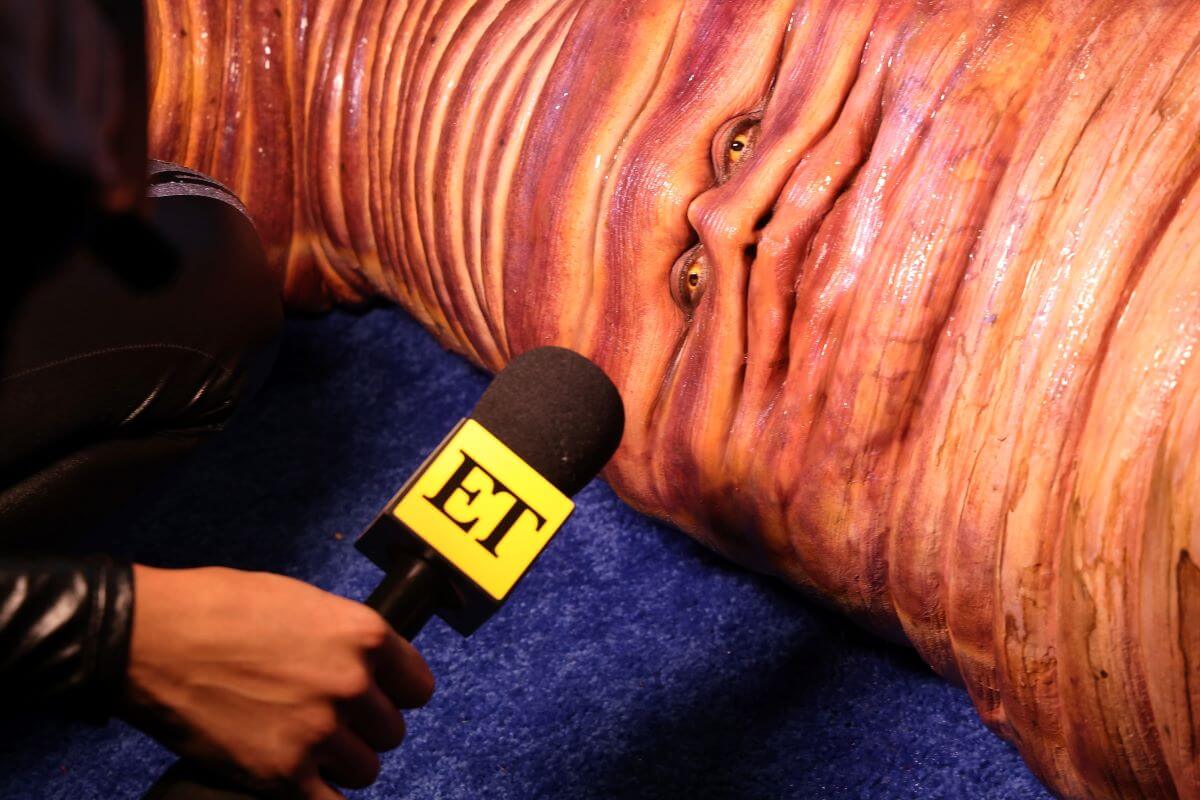 Heidi Klum's 2022 Halloween Costume Took 10 Hours to Complete
Heidi Klum donned an enormous worm costume for Halloween in 2022. It was difficult to walk in and even more challenging to put together.
Every Halloween, Heidi Klum can be counted on to debut the year's most talked-about costume, and 2022 was no exception. Last Halloween, Klum rolled down the red carpet in an enormous worm costume. It was as challenging to move in as it was to put together. The costume required two years of preparation and took 10 hours to complete ahead of Klum's Halloween party.
Heidi Klum's 2022 Halloween costume was difficult to pull off
After a two-year break from her Halloween parties because of the coronavirus (COVID-19) pandemic, Klum brought her event back in 2022. She'd spent two years brainstorming and landed on a worm costume.
"I like to do something unexpected, so I tried to think of a costume that is super absurd, but also very familiar," she told Vogue. "Because it is Halloween, you need the creepy factor, also a bit gross and disgusting."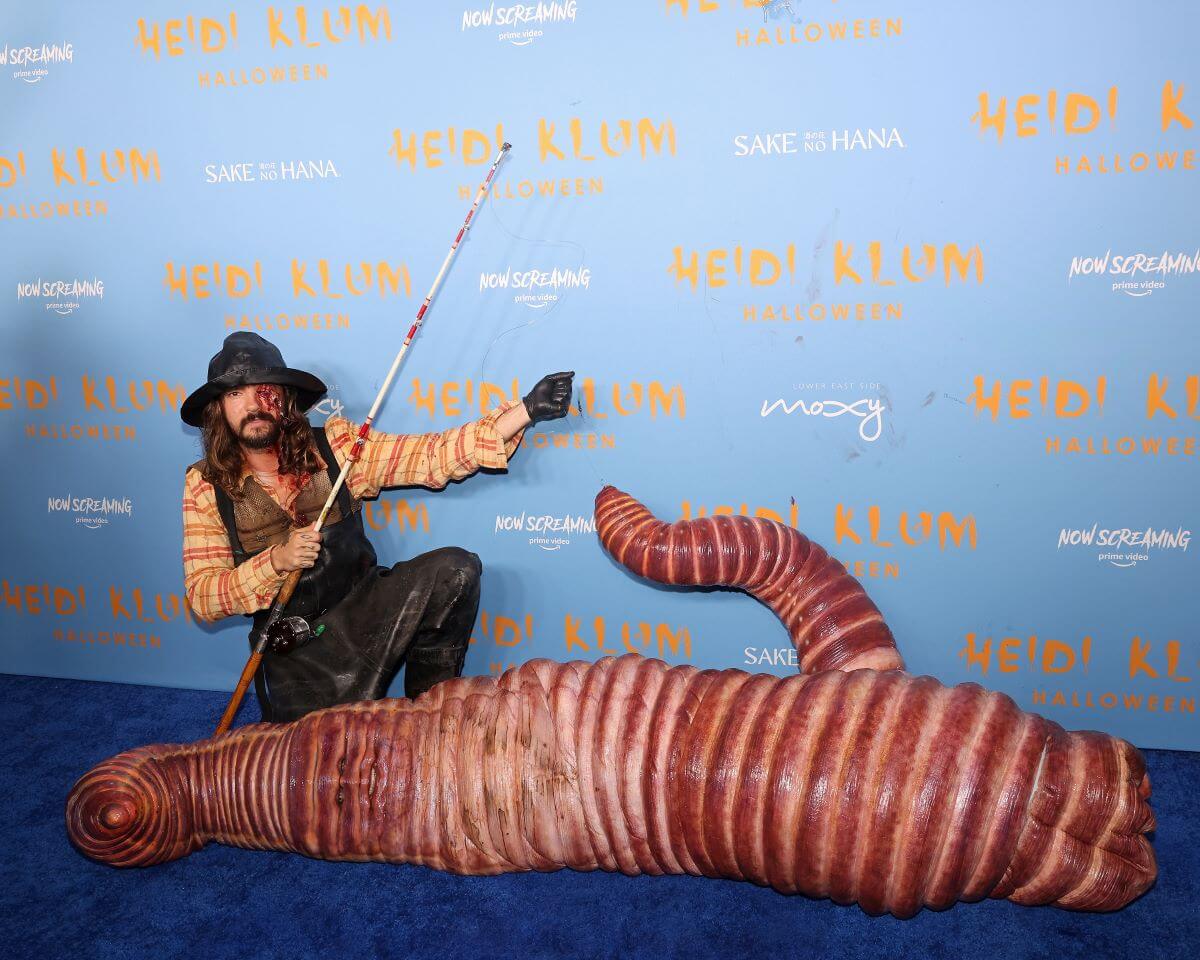 She has long relied on makeup artist Mike Marino and Prosthetic Renaissance to bring her costume ideas to life. Even Marino was worried about her 2022 costume, though.
"I called him and said, 'Make me a worm,' and he said, 'Huh?!?!?!' He initially did not want to do it and kept encouraging me to think of a new idea," she explained. "However, I am not like that: When I fall in love with an idea, I do not want to pivot."
Klum slipped into a sheer bodysuit before stepping into a prosthetic shell. The makeup team then applied a special effects facepiece that blended seamlessly with the costume. In all, it took 10 hours to get her ready for the event.
Heidi Klum admitted her 2022 Halloween costume was also a challenge to wear 
The challenge did not end with putting the look together. The costume kept Klum's arms fully constricted and made moving extremely difficult. 
"It's hard for me to move. I don't really have arms or legs," she said, per Page Six. "When I fall over I need someone to help me get back up. I'm kind of stuck in it, you know? It feels a little claustrophobic."
After wiggling down the red carpet at her party with husband Tom Kaulitz — dressed as a fisherman — Klum shed the prosthetic worm shell. She kept her face makeup on and spent the night dancing in her glittering bodysuit.
She explained why she loves the holiday
Over the years, Klum has showcased iconic costumes such as Princess Fiona, Jessica Rabbit, an ape, and a 95-year-old version of herself. She has hosted a Halloween party for years and loves that the holiday gives people a chance to let loose.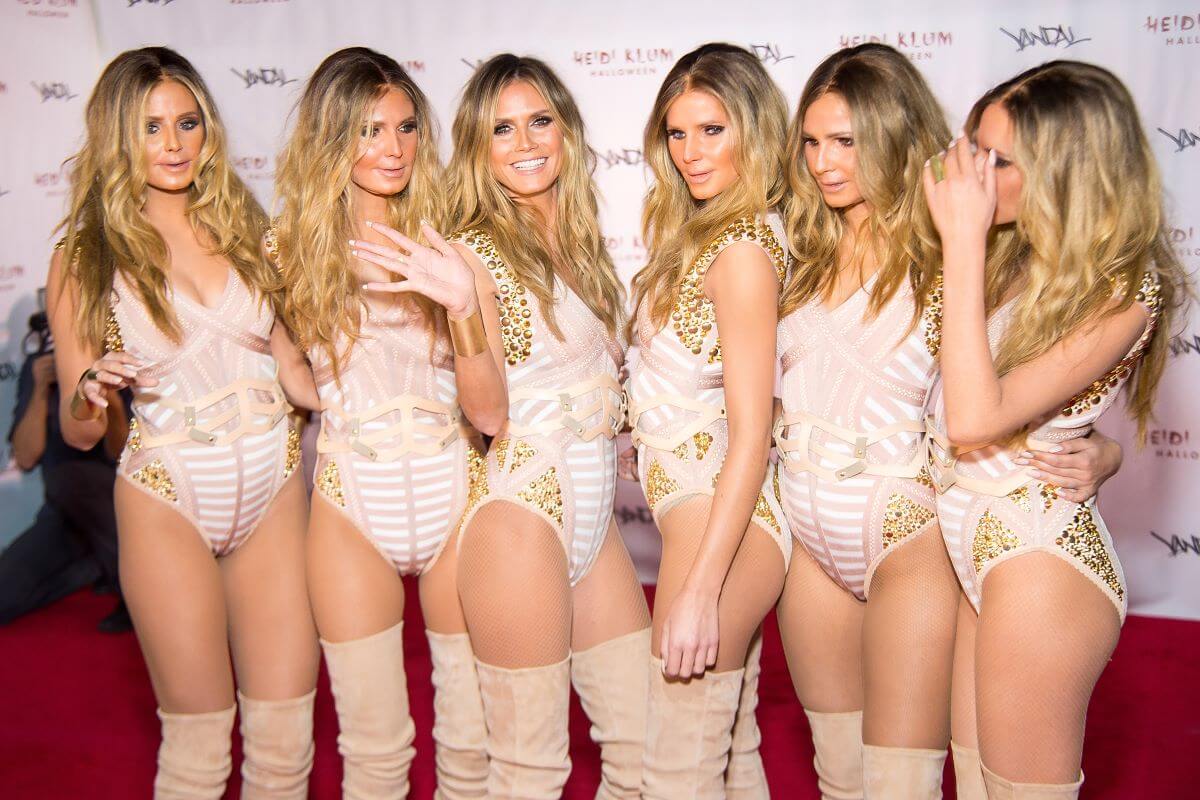 "I wanted people to shed the heaviness of the world and be playful," Klum said. "I love the transformation of Halloween: People wear costumes, and with that, shed some insecurities of everyday life."
Klum has already started preparations for her 2023 Halloween costume. While she has not revealed this year's theme, she admitted that she typically picks her costume idea by March. Otherwise, she worries the costume won't be ready for her party.