Heidi Montag 'Sometimes' Regrets Plastic Surgery
More than a decade has gone by since Heidi Montag shocked fans by undergoing a whopping 10 plastic surgeries in one day.
More than a decade has gone by since Heidi Montag shocked fans by undergoing a whopping 10 plastic surgeries in one day. It came as such a surprise, especially considering how the reality TV star was exceptionally pretty to begin with. However, Montag was and still is very open about the procedures she had.
Her husband, Spencer Pratt, stood by her side the entire time. Plastic surgery is known to make some people happy. In fact, going under the knife can be addicting. It's a drastic decision for anyone. Now, Montag says she "sometimes" regrets the procedures she had.
All about Heidi Montag and her career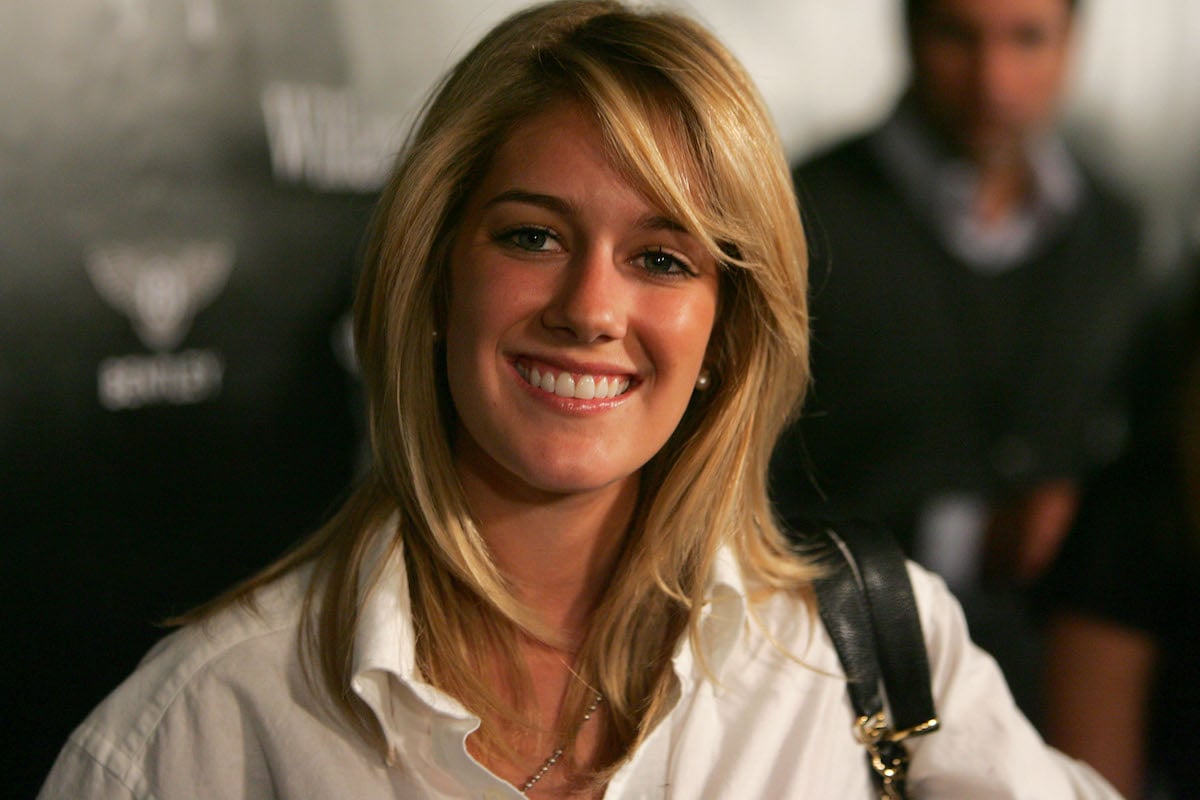 Montag stepped into the spotlight over 10 years ago, rising to fame on the MTV reality show, The Hills. According to The Famous People, Montag was a controversial cast member, often at odds with co-star Lauren Conrad. It seems drama follows the Crested Butte, Colorado, native wherever she goes.
In addition to reality TV, Montag is also a singer, author, and fashion designer. Most recently, she joined the cast of The Hills reboot, The Hills: New Beginnings. At the same time, she restarted her music career with the release of a Christian Pop single, "Glitter and Glory," reports Hit.com.
Montag married her husband and former co-star in 2008. She and Pratt welcomed their son, Gunner Stone, nine years later.
Heidi Montag's extensive plastic surgery procedures
It isn't unheard of to undergo one or two procedures simultaneously. But Montag went all out when she had 10 things done at once. The pretty blonde was only 23 years old when she decided to change her look.
BuzzFeed reports that Montag's surgeries included a chin reduction, breast enlargement, brow lift, nose job revision, buttock augmentation, nasolabial folds, fat injections, botox, and liposuction. Having so much done in less than 24 hours was almost fatal for the TV personality. Montag said her heart briefly stopped during her recovery.
According to People, her mom didn't react so well, either. Darlene Egelhoff saw her daughter shortly after the surgeries. After telling her daughter that it "seemed she wanted to look like Barbie," she broke down and said, "How do I go and say that of course I thought you were more beautiful before? I thought you were younger, I thought you were fresher-looking, I thought you were healthier."
At the time, Montag replied with "Mom, this is what I chose and there's nothing that I can take back."
What did Montag say about her multiple procedures?
Montag may have been happy with her new look at the time. But it turns out she may not have made the best decision all those years ago. According to The Sun, the reality star admitted last year that she "sometimes regrets" the procedures that she had. Montag took to TikTok to share her feelings.
The 35-year-old was pretty transparent, saying she gets asked all the time whether she regrets the extreme alteration to her appearance. Montag also was asked if everything on The Hills was fake. The mother of one said that "about 90% was fake, especially all of 'Spencer and my fights'."
As for the numerous surgeries, reports Today, Montag said, "I wish I had waited and not made a decision so young because I have long-term health complications." Either way, she says it best: "Plastic surgery isn't something that should be glorified. Take it seriously."