What Is the Height Difference Between Scott Disick and Amelia Hamlin?
Scott Disick and his romantic life have been in the tabloids for over a decade now.
His early appearances on Keeping Up with the Kardashians made him into a media figure and socialite despite not being employed in entertainment, and his relationships have been fuel for interest and speculation ever since. Now, his new relationship has given media writers a lot to discuss, as he's entered a relationship with young socialite and model Amelia Hamlin. Despite a significant age gap, however, the two do not look too different when they are together. This is probably due to their height difference, which, especially in comparison to other partners Disick has had, isn't that significant. But exactly what is the height difference between the two?
Scott Disick is dating the daughter of a famous actress and reality star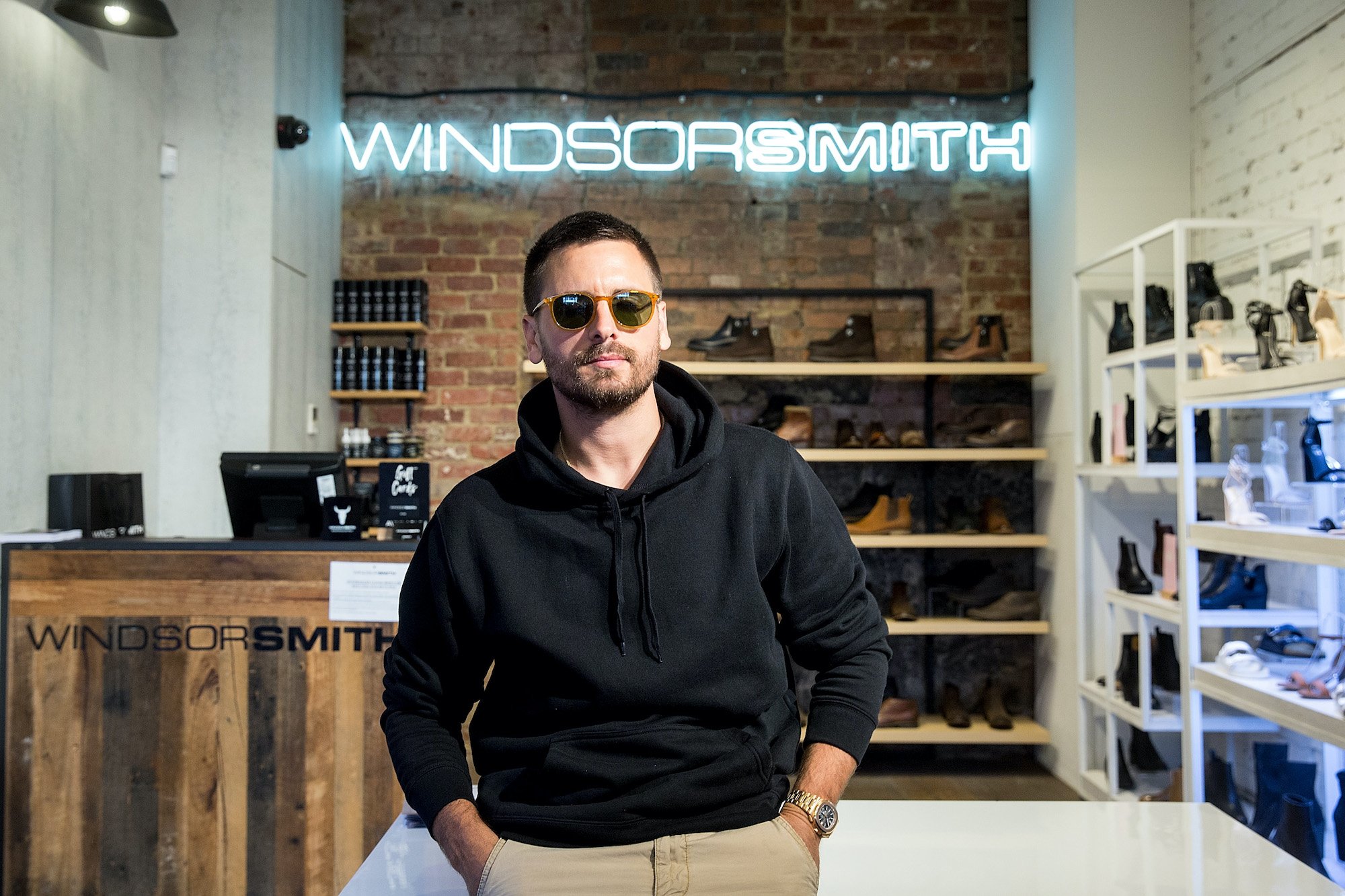 In late 2020, Scott Disick was photographed with Amelia Hamlin at Kendall Jenner's 25th birthday party. Amelia Hamlin is a model and a social media influencer, though her initial claim to fame came out of her appearances on The Real Housewives of Beverly Hill as the daughter of housewife Lisa Rinna and husband Harry Hamlin, and she also became the subject of media attention due to her struggles with an eating disorder.
The reveal of this relationship was a bit shocking, however. In October 2020, Disick was 37 years old, while Hamlin was 19. This age gap brought a lot of media attention, and much of it was quite skeptical of the relationship, and Disick in particular for dating someone much younger than himself. However, as of July 2021, the two are still together, and though Hamlin's parents were quite worried about Hamlin's older boyfriend, they have at least partially come around to the idea of this relationship.
Scott Disick and Amelia Hamlin have a very small height difference
After years of seeing Disick next to his now ex, the tiny Kourtney Kardashian, seeing Disick with Hamlin might seem a bit startling. While Disick might have seemed quite tall before, now there's only a slight difference between the two. That's because Disick is actually, according to Famous Births Death, 5'1", approximately one and a half inches taller than the average American male. Hamlin, meanwhile, is 5'9", which is five inches taller than the average American woman. Hamlin is a model, and taller women are preferred in the modelling industry. The two being so close in height can make the stark age gap less apparent, though it hasn't entirely stopped fans and commentators from discussing it!
Scott Disick has been dating younger women lately
Disick's relationship to Hamlin has had people wondering if he's starting a pattern. Before Disick started dating Hamlin, Disick was in a serious relationship with model and influencer Sofia Richie, which lasted two years and looked as if it was headed towards marriage. The two even moved in together! However, in 2019, that relationship had ended, with rumored reasons for the break-up ranging from Richie feeling uncomfortable being stepmother to Disick's kids, to Disick potentially cheating.
When Disick and Richie started dating, there was another significant age gap. Disick was 34, while Richie was 19 — coincidentally, the same age as Hamlin when Disick started dating Hamlin. This age gap caught attention, and after Disick started dating Hamlin, fans began wondering if he's intentionally going after much younger women. However, Disick's longest and most public relationship wasn't with a woman much younger than him. Kourtney Kardashian, his first public girlfriend, is actually four years older than Disick, so perhaps this similarity between Richie and Hamlin really is just a coincidence.
RELATED: How Lamar Odom Feels About Scott Disick and Amelia Hamlin's Relationship