Helen Hunt Didn't Want To Star in 'Twister': 'I Just Didn't Know What I Could Really Contribute Acting-Wise'
Helen Hunt almost passed on the '90s movie, Twister. At that time in her acting career, the award-winner had done TV, theater, and film but not any big action movies. So she initially wanted to pass on Twister. That is until she sat down with the movie's director and executive producer.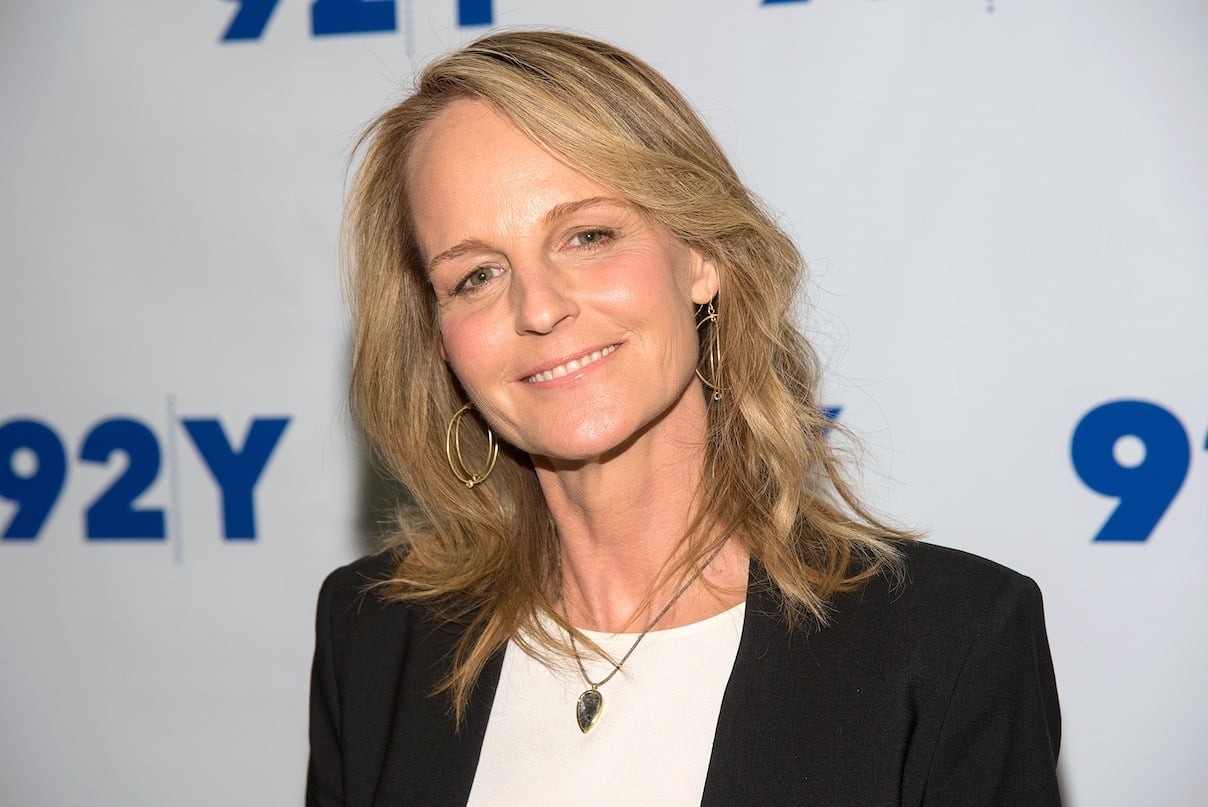 Helen Hunt played a college professor chasing tornadoes
Hitting theaters in May 1996, Twister followed Dr. Jo Harding (Hunt) as she attempted to gather data about tornadoes with a prototype data-gathering tool. Racing to get the device ready before a major storm, Jo discovered a privately funded team had stolen the idea.
She then enlisted the help of her ex-husband, Bill (Bill Paxton), and the two chased tornadoes to gather valuable information with the cutting edge machine. Together they got up close and personal with a deadly storm. 
RELATED: 'Mad About You': Helen Hunt Almost Didn't Get Cast as Jamie Buchman
A meeting with Steven Spielberg and the director of 'Twister' convinced Helen Hunt to sign on for the movie
Hunt reflected on Twister during a 2020 interview with Vulture. She recalled her initial reaction to the project, saying she wasn't interested in starring in an action movie. 
"All I remember is that I didn't think that I wanted to do it. Which is crazy, because I've never been the lead in a big, fancy movie before," she said. "But I guess I just didn't know what I could really contribute acting-wise."
RELATED: 25 of the Best Action Movies of All Time
At the time Hunt starred on the TV series, Mad About You. During a break from taping the show, she sat down with the director of Twister and Steven Spielberg, who served as the movie's executive producer. 
"Then I got on a lunch break from Mad About You — 'They want you to have lunch with Steven Spielberg and Jan de Bont' — and I just, like, wandered into the fancy Amblin offices with the fancy catered lunch and was like, 'I'll do it!'" Hunt recalled.
She continued, saying they didn't have to pull out all the stops to get her to agree to the role.
"It didn't take much. But they had cool ideas about what the script was gonna become, and they hired good writers to work on it, and it was me at the center of this gigantic movie," she said. "I went from — I don't know why I didn't think it was a good idea — to thinking it was a great idea to be in this movie."
RELATED: Netflix in June: 10 Thrilling Movies You'll Want to Add to Your Watchlist
The actor became friends with her 'Twister' co-stars
Hunt made life-long friends on the set of Twister. She'd already known Paxton because the two were both in the 1989 Patrick Swayze film, Next of Kin, but she wasn't familiar with any of the other actors. Over the course of filming, they bonded and Hunt remains friends with a number of her co-stars.
"We all took refuge in my dressing room, playing cards until 5 in the morning when they'd finally let us go home," she said. "In the way that movies can be, especially when you're younger, we all got really close."
"I was friends with Phil Hoffman up until he died, just from that movie, working on that wild movie together," she added. Hunt also called her Twister co-star, Joey Slotnick, a "good friend." 
Enduring the intense filming process — lots of the effects were practical meaning CGI wasn't used — Hunt said the bonds she formed with her co-stars made it worth it.
"The jewel in the middle of all of it was the friendships, and how much I loved those guys," she said. 
More than 20 years since it hit theaters, Twister remains a well-known action movie and the friendships she made have endured.
RELATED: 5 Terrifying Earthquake Movies and Shows Like 'San Andreas'