Helen Hunt Wanted to Make 'Twister 2' with a 'Hamilton' Star and the Studio Still Said No
Twister was such a big summer movie in 1996, it's hard to believe there was never a sequel. It's not because the cast didn't want to, although they wouldn't even need the same actors since the tornados (and the cow) were the stars. But, Bill Paxton also tried to generate a sequel before he died, and Helen Hunt still wants to do one. 
[Spoiler alert: This article contains spoilers for Twister.]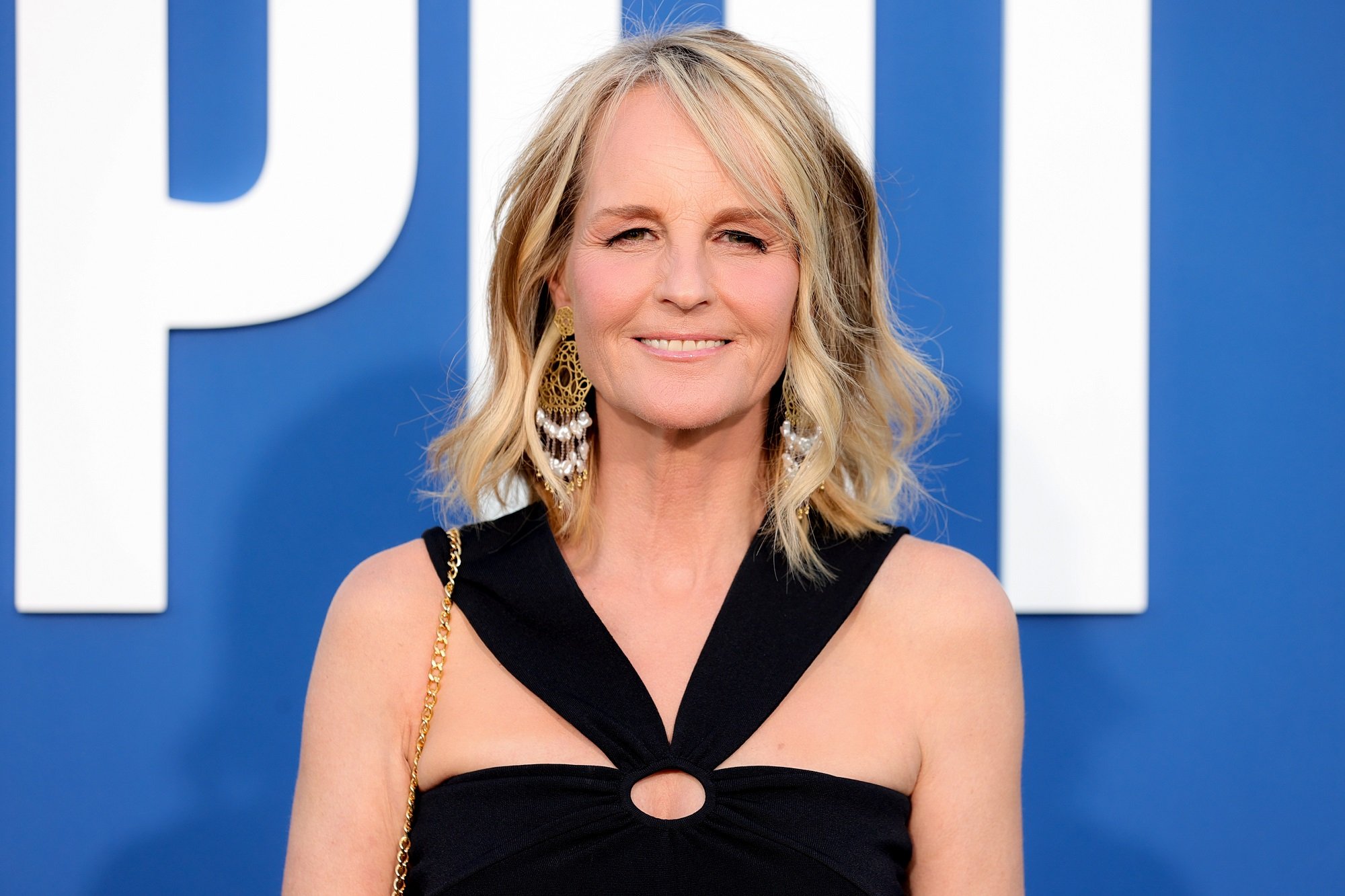 Hunt was a guest on Watch What Happens Live on June 11. She described her plans for Twister 2 to Andy Cohen and it's shocking that Warner Bros. didn't bite. 
Bill Paxton's idea for 'Twister 2'
Twister starred Paxton and Hunt as divorced storm chasers Bill and Jo Harding. When Bill returned to Oklahoma to bring Jo divorce papers, he started chasing tornados with her again. The film featured groundbreaking visual effects putting Paxton and Hunt directly in the path of twisters. 
In 2013, Paxton told Mandatory he'd spoken to producer Kathleen Kennedy about a sequel focusing on tornadoes in big cities. As exciting as Twister was, it all took place in the open country. A tornado in a commercial center would be all sorts of devastating. Paxton died in 2017, but Hunt has an idea that wouldn't even require the Hardings. 
Helen Hunt wants to direct 'Twister 2' with 'Hamilton' star Daveed Diggs
Hunt currently stars on Blindspotting, the Starz series based on the movie starring Daveed Diggs. Diggs does not appear on the show, but developed the series with co-writer Rafael Casal. Hunt worked with the writers and thought they could all do Twister 2 together.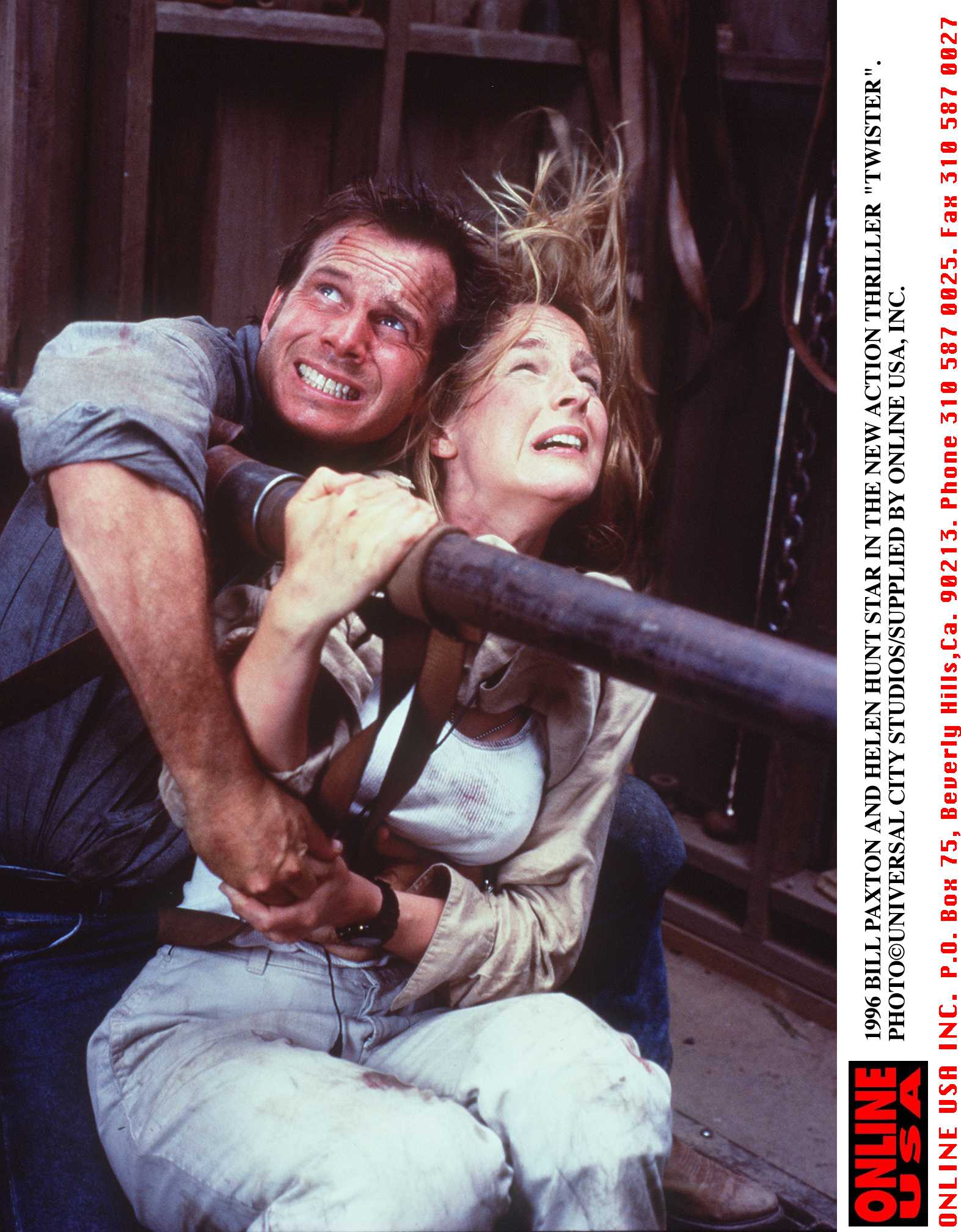 "I've neer been asked to do a sequel," Hunt said. "I tried to get it made with Daveed and Rafael and me writing it and all Black and Brown stormchasers and they wouldn't do it. I was going to direct it. I'm not kidding."
Warner Bros. wouldn't meet with Helen Hunt 
Twister was both a groundbreaking movie for visual effects, and it informed the viewers a little bit about real-life storm chasers. The film was a fiction about the Hardings building a device to help them track tornadoes, but they are based on real scientists who chase tornados. It was also a very White cast that also included Philip Seymour Hoffman, Alan Ruck, Sean Whalen, Jeremy Davies, Joey Slotnick, Scott Thompson, Todd Field and Wendie Josepher. There'd be no reason not to have a more diverse team in the sequel. 
"We couldn't even get a meeting," Hunt said. "Wouldn't that be a great idea?"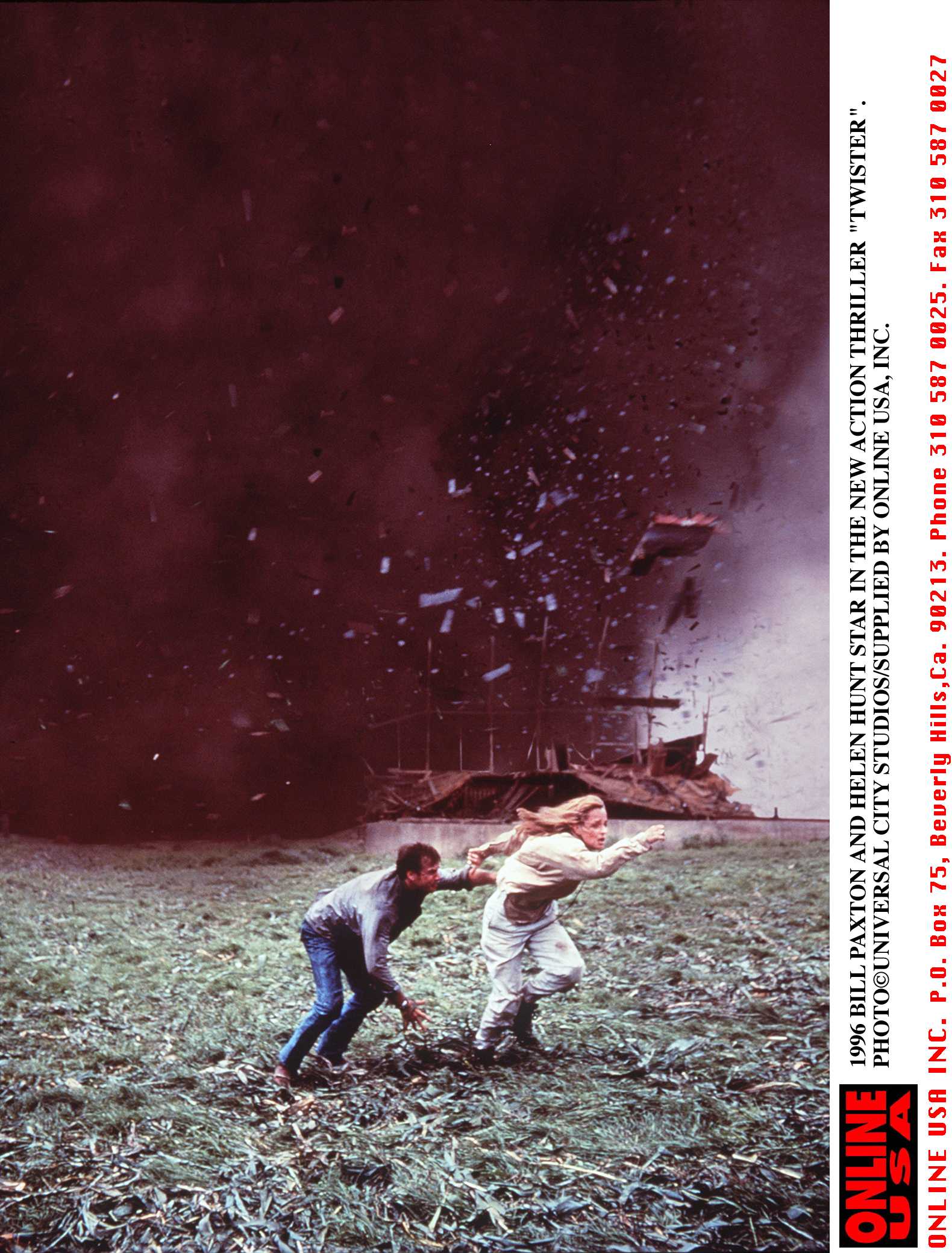 The late Michael Crichton wrote Twister with his wife Anne-Marie Martin. The rights should be shared between his estate, Amblin Entertainment and Warner Bros. Amblin producers may be busy with Lucasfilm at the moment but Twister is still a popular IP. Hunt wanted to step behind the camera at this point. 
"I'd be a cameo of the elder or retired, haggard [veteran]," Hunt joked. 
Cohen suggested Jo Harding could die in a tornado at the beginning. This would bring Jo full circle, from watching a tornado kill her father as a child. 
"That's for sure what I would do," Hunt agreed.
Source: Watch What Happens Live, Mandatory
Follow Fred on Twitter