Helen McCrory Had an Impressive Career; What Was Her Net Worth?
Peaky Blinders and Harry Potter star, Helen McCrory has died at 52 after a battle with cancer. The actor has an impressive resume. What was her net worth at the time of her death?
From Peaky Blinders to Harry Potter, Helen McCrory had quite an impressive resume. The talented actor was wonderful at finding all the nuances within her dynamic characters and was well-respected for work in the theatre as well as for her work on film and TV. In just 52 years, McCrory crafted an impressive resume that most actors only dream about and she had the net worth to prove it.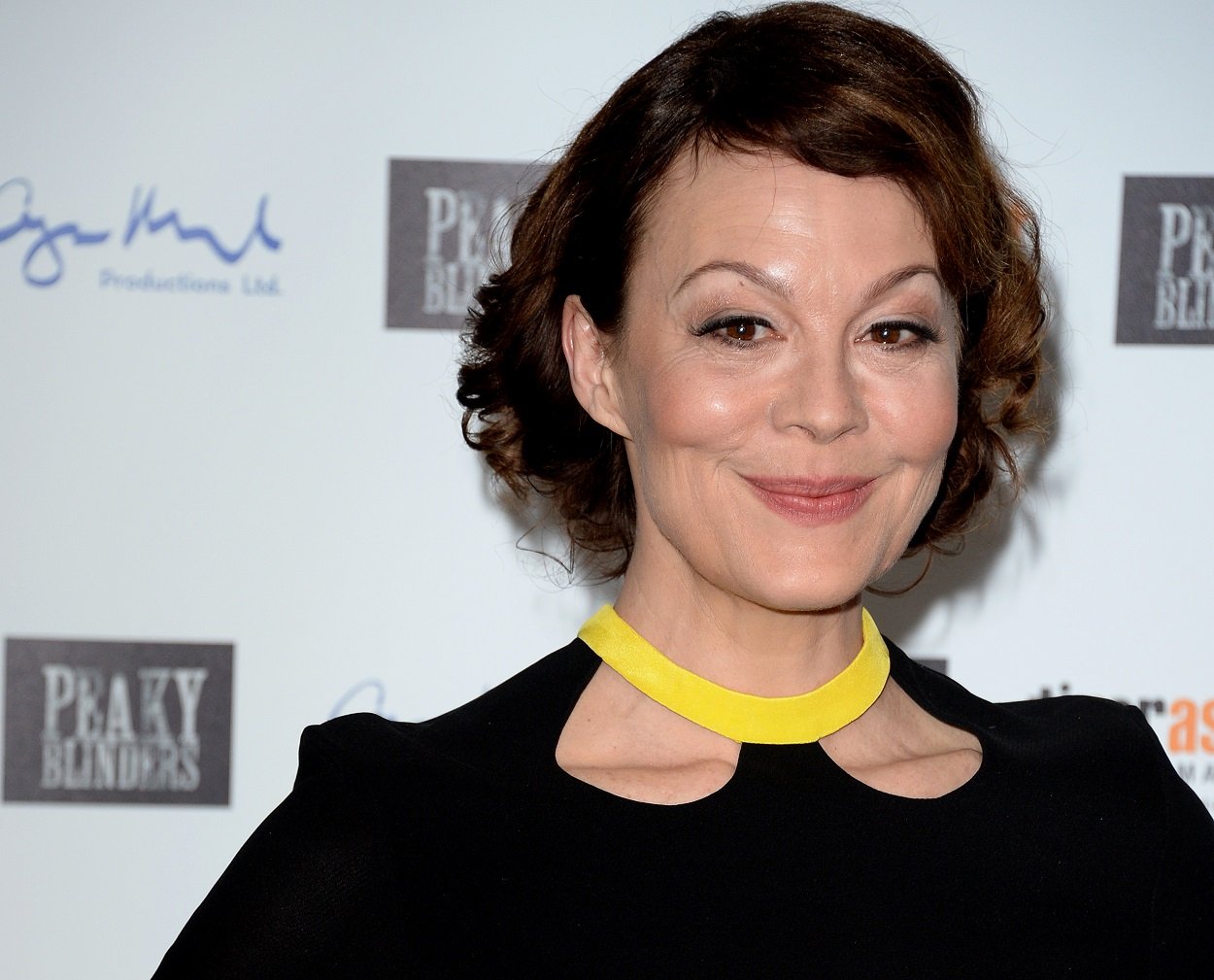 On April 16, 2021, McCrory's husband, Damian Lewis, announced that the actor had died at age 52 after fight with cancer. Taking to his Twitter page, he shared the heartbreaking news.
Helen McCrory's husband announced that she died from cancer at age 52
"I'm heartbroken to announce that after a heroic battle with cancer, the beautiful and mighty woman that is Helen McCrory has died peacefully at home, surrounded by a wave of loss from friends and family," Lewis penned. "She died as she lived. Fearlessly. God we love her and know how lucky we are to have had her in our lives. She blazed so brightly. Go now, Little One, into the air, and thank you."
The 'Harry Potter' star was brilliant as Narcissa Malfoy
Naturally, fans began showering McCrory's family with love and support. One huge outpouring of support comes from fans of the Harry Potter franchise. Potterheads will note that McCrory brilliantly portrayed Narcissa Malfoy in the final three movies of the massive film franchise. Fans noted that McCrory possessed incredible range in her portrayal of a character who was a Death Eater, but ultimately loved her son, Draco, above all else.
J.K. Rowling expresses her condolences on Twitter
"I'm devastated to learn of the death of Helen McCrory, an extraordinary actress and a wonderful woman who's left us far too soon," J.K. Rowling tweeted after learning of McCrory's death. "My deepest condolences to her family, especially her husband and children. Simply heartbreaking news."
The official Harry Potter fan account has also reacted to the tragic news. "We are deeply saddened to hear of the passing of our beloved Helen McCrory, who played Narcissa Malfoy with such depth and brilliance in the Harry Potter film series," The Wizarding World Twitter account shared. "She was a wonderful actor and a very dear friend; Harry Potter fans will miss her very much."
The actor was fantastic as Polly Gray in 'Peaky Blinders'
Fans of Peaky Blinders are also in mourning today as McCrory also portrayed Polly Gray. A true matriarch, Polly's presence could always be felt in the scenes that she inhabited. "Helen McCrory as Polly Gray All our love and thoughts are with Helen's family," the official Twitter page of Peaky Blinders wrote, also sharing a picture of the late actor. "Rest in peace."
McCrory had a truly impressive net worth
Harry Potter and Peaky Blinders might be two of McCrory's most high-profile projects, but her illustrious career spans decades. With countless projects under her belt, it's no wonder that McCrory built an impressive net worth over the course of her career. According to Celebrity Net Worth, she was worth a whopping $25 million at the time of her death. Clearly, the actor was truly gifted at her craft and we know that she will be missed by many for years to come.