'Hellbound': Director Had a Dream About Casting Actor Yoo Ah-in for the K-Drama
South Korean actor Yoo Ah-in plays the leading role as Jung Jin-soo in Netflix's new Korean drama, Hellbound. The K-drama is directed and created by Train to Busan's Yeon Sang-ho. The K-drama is based on his original webtoon of the same name. Yoo is a highly credited and award-winning actor with many accolades in his career. Hellbound's Yeon admits the comical circumstance behind casting Yoo in the K-drama as the cult leader Jin-soo.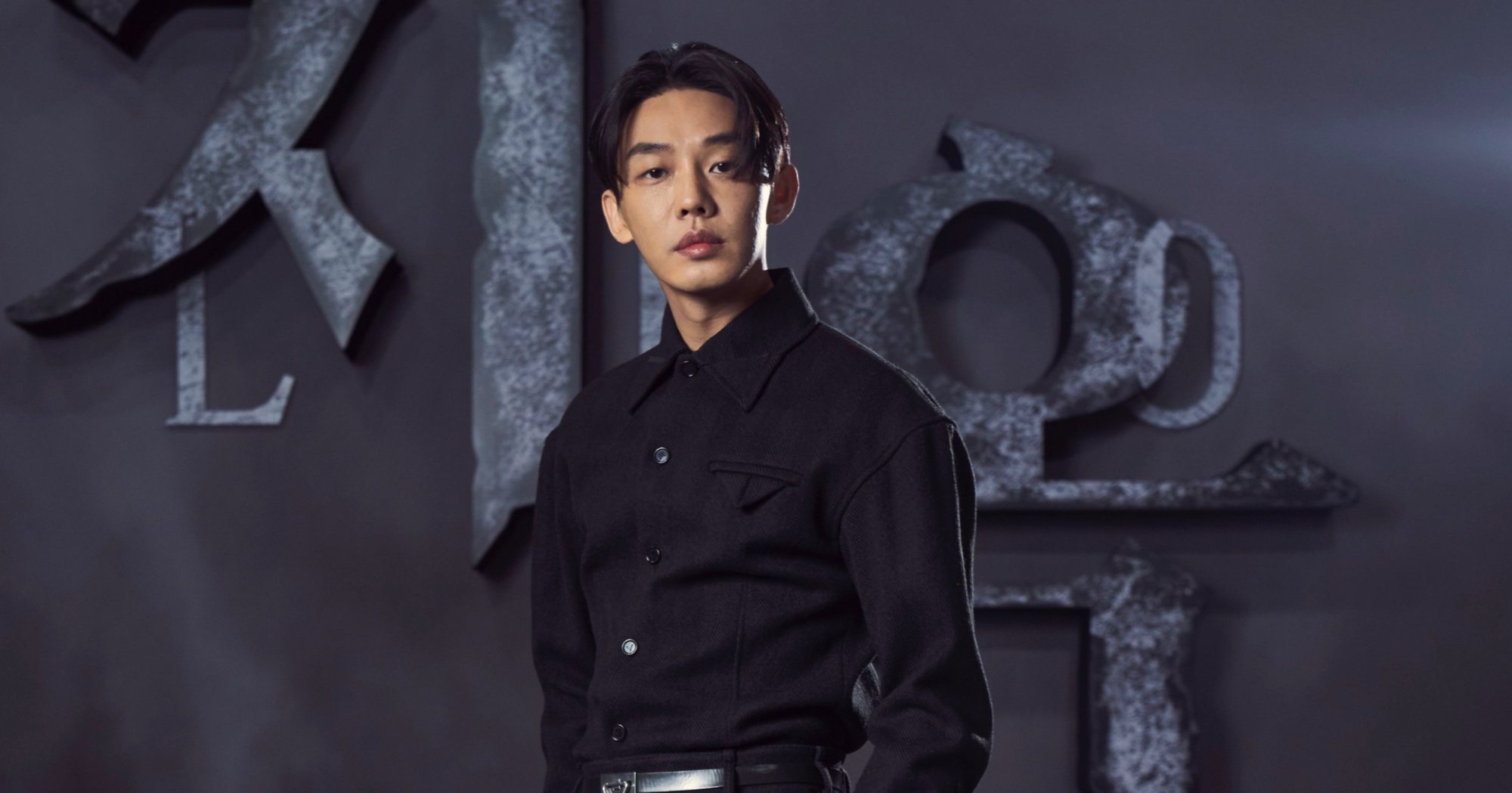 Yoo Ah-in stars as the leader of the New Truth Society in 'Hellbound'
Hellbound's storyline kicks off with a group of coworkers watching a video of Jin-soo talking about a new world order. His church's doctrine, the New Truth Society, explains humanity must live a righteous and sin-free life. In a new reality, God has become dismayed at humanity. People will receive prophecies of their death and damnation to hell.
Jin-soo explains the emissaries of hell will appear on Earth to kill the condemned. "In a world where shocking supernatural happenings are occurring, such as angels' messages and hell-bound demonstrations, Jung Jin-soo is someone who gives meaning to this and recommends living righteously," said Yoo, according to Soompi. The Hellbound character is mysterious and aloof. While he created the church years ago and uses their position of power, there is a secret to him.
"Typically, this work is done by religious cult leaders, but Jung Jin-soo does not call himself a cult leader. He describes himself as someone who personally researches supernatural phenomenons," said Yoo. Ji-soo's overall storyline and events in Episode 3 set the stage for the K-drama.
Director Yeon Sang-ho dreamed about casting Yoo Ah-in in 'Hellbound'
During Hellbound's Netflix press event, Yeon comically revealed how Yoo Ah-in was cast. "I had a dream where I answered the phone, and someone said, 'I'm Yoo Ah In, and I'll do it.' I woke up shouting but I teared up because it was a dream. But I actually received a call." Once realizing the dream became a reality, Yeon jumped 6.5 feet in the air. In a stroke of fate, Yeon got his leading actor for the K-drama.
Yeon explains Jin-soo's character is an incredibly mysterious character that would be hard to act convincingly on screen. The Hellbound director had high praise for Yoo and his ability to embody the role perfectly. For Yoo, he was convinced to play the role based on the K-drama's title alone.
"The title in itself was so powerful. Although I've seen many projects that contain the concept image of hell, it was my first time receiving a project with hell at its forefront, so I grew curious. I was also curious about how it would feel for me to enter director Yeon Sang-ho's universe of work," said Yoo. The process of filming Hellbound was fun for Yoo, and the ability to see Yeon bring to life the drama's serious message "without losing his humor," according to Soompi.
The South Korean actor has starred in multiple well recognized K-dramas
Director Yeon's response to casting Yoo in Hellbound is appropriate. The South Korean actor has various accolades, from two Blue Dragon Film Awards and two Baeksang Arts Awards. In 2010, Yoon starred as Moon Jae-shin in the gender-bending K-drama Sungkyunkwan Scandal.
One of his breakthrough roles was in the 2014 romance melodrama Secret Affair as a pianist who has an affair with a married woman. His other popular role was in Six Flying Dragons for 50 episodes as Yi Bang-won. Fans of romance K-drama's fell in love with the actor in Chicago Typewriter as Han Se-joo / Seo Hwi-young.
Appearing in both movies and K-dramas, Yoo starred alongside The Walking Dead and Minari actor Steven Yeun in the psychological thriller Burning.