'Hellbound' Explained: What Happened to Jung Jin-soo in Episode 3 of the K-Drama?
The Netflix Korean drama Hellbound left a lot of answers to be explained. By episode 3 of the K-drama, audiences are left with a shocking revelation about the leader of the New Truth Society Jung Jin-soo (Yoo Ah-in). The man who proclaimed God was punishing the sinners of the world had his own secret. Jin-soo's storyline would break open Hellbound's storyline and have audiences question if his teaching about the new phenomenon is true. 
[Spoiler alert: This article contains spoilers about Hellbound.]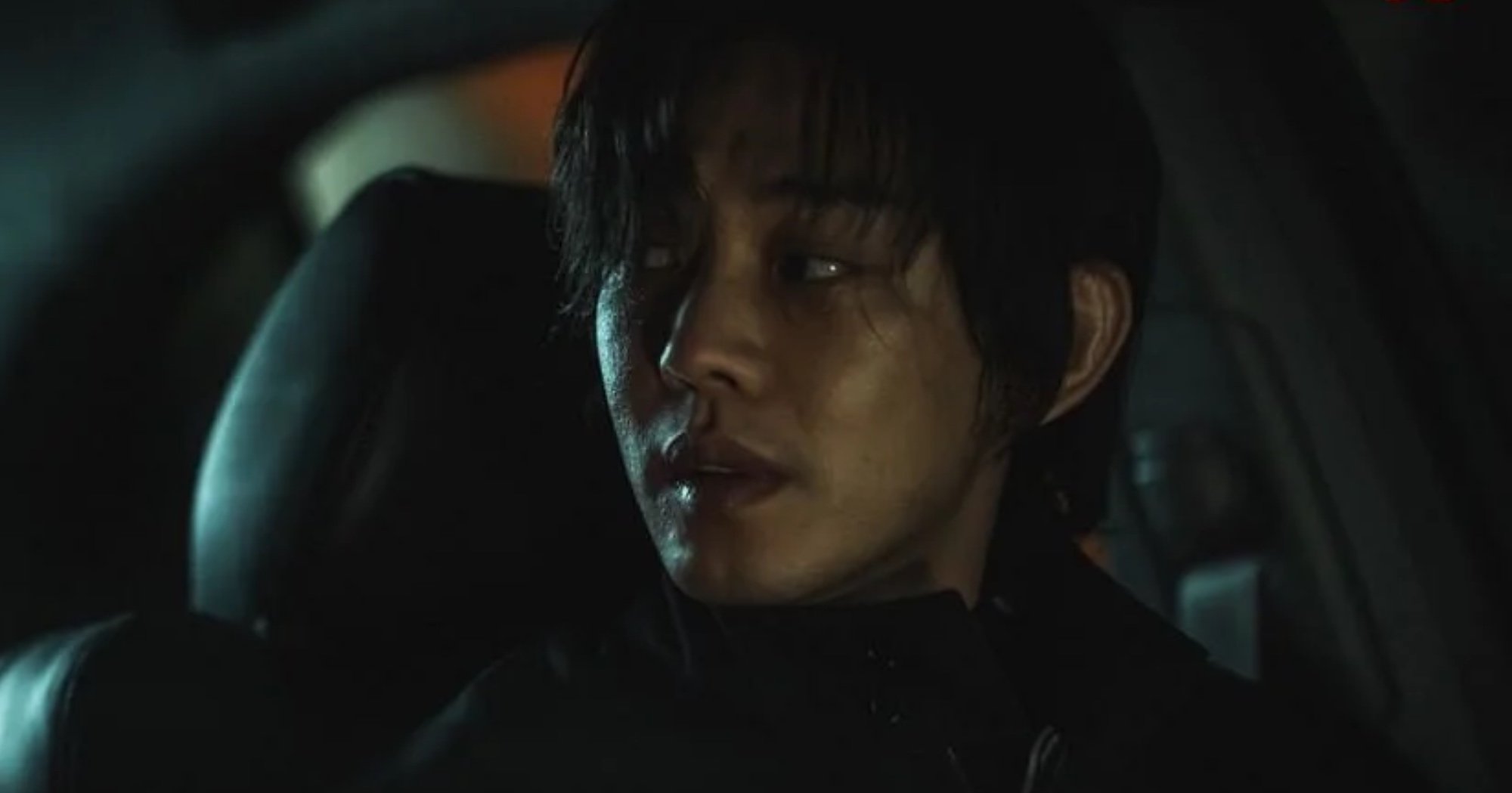 What happened in 'Hellbound' Episode 3 with Jung Jin-soo?
In the episode, Jin Kyeong-hoon (Yang Ik-June) knows how Jin-soo manipulated his daughter into committing a grave sin to get back at him for his comment about free will. Jin-soo has Kyeong-hoon meet him at the abandoned orphanage where he grew up. This is when Jin-soo reveals a jaw-dropping twist. 
In Hellbound, Jin-soo admits he also received a prophecy as a teenager in the orphanage. The angel told him he will die in 20 years at 10:30 P.M. Unable to understand what the prophecy meant or what he had witnessed, he searched the world for similar cases. But Kyeong-hoon theorizes why Jin-soo is telling him his story. Jin-soo knows he will meet the emissaries of hell and his fate. 
He gives Kyeong-hoon the ability to choose the world's fate based on his free will. Kyeong-hoon can document Jin-soo's death and let the world turn to chaos again or turn a blind eye and run away with his daughter. The episode opened a can of worms of whether or not Jin-soo committed a sin or if it is something more.
'Hellbound's' Jung Jin-soo never committed a sin despite his teachings 
Hellbound's Jin-soo based the New Truth Society on the basis that God is punishing humanity for committing sins. But his backstory and grand reveal of his prophecy prove something different. In episode 3, audiences see a flashback of when he was abandoned by his mother. Many might think that maybe being an orphan was his sin. But according to Jin-soo, he has never sinned before receiving the prophecy. After searching the world for proof, he lived a righteous life helping others. 
In reality, Jin-soo is not a sinner. So why did he receive a prophecy? Kyeong-hoon realizes that Jin-soo is not 100% certain that those condemned to hell are sinners. SportsKeeda explains, "He believed he had lived a life that was absent of sin and wondered if that would save him from the decree. However, it didn't. In fact, it was revealed in the K-Drama that one's sins had nothing to do with the decree in Hellbound." 
Jin-soo's teachings as the leader of the New Truth Society are fake. Kyeong-hoon explains that if he was certain about how people are condemned, he would have grilled Park Jung-ja about her sins. 
'Hellbound' twist ending reveals a shocking revelation 
The ending of the K-drama further causes confusion on what it really means to receive a prophecy. The events that occur leave the door open for a Hellbound Season 2. Audiences were left wondering if Jin-soo's teachings really were a lie all along. It was then proved in the K-drama's final scene. Park Jung-ja's burnt body comes back to life.
Jung-ja was the first condemned story fans are introduced to. While her children surprise her with a cake for her birthday, she receives the prophecy. Her son records the incident. When Jin-soo, the church, Park, and her representatives strike a deal, Jin-soo becomes curious about her sin. 
The only "sin" that is plausible is that she is a single mother who gave birth to two children with different fathers. But if the ending proves anything and Jin-soo's death, those damned to hell might have nothing to do with sins.