'Hellbound': Hair-Raising Still Images Show What Hell on Earth Has in Store for Netflix Fans
Netflix's upcoming November Korean drama Hellbound has people on the edge of their seats with anticipation. The K-drama promises to be another success for the streaming platform with its chilling storyline. Hell manifests on earth when everyday citizens get a prophecy of their deaths. The rising supernatural phenomenon turns reality into danger, death, and despair. As chaos ensues, a rising cult and its leader use it to gain power.
Hellbound has received two teaser trailers and official posters so far. Netflix just released new still images depicting what the tense K-drama has in store for viewers.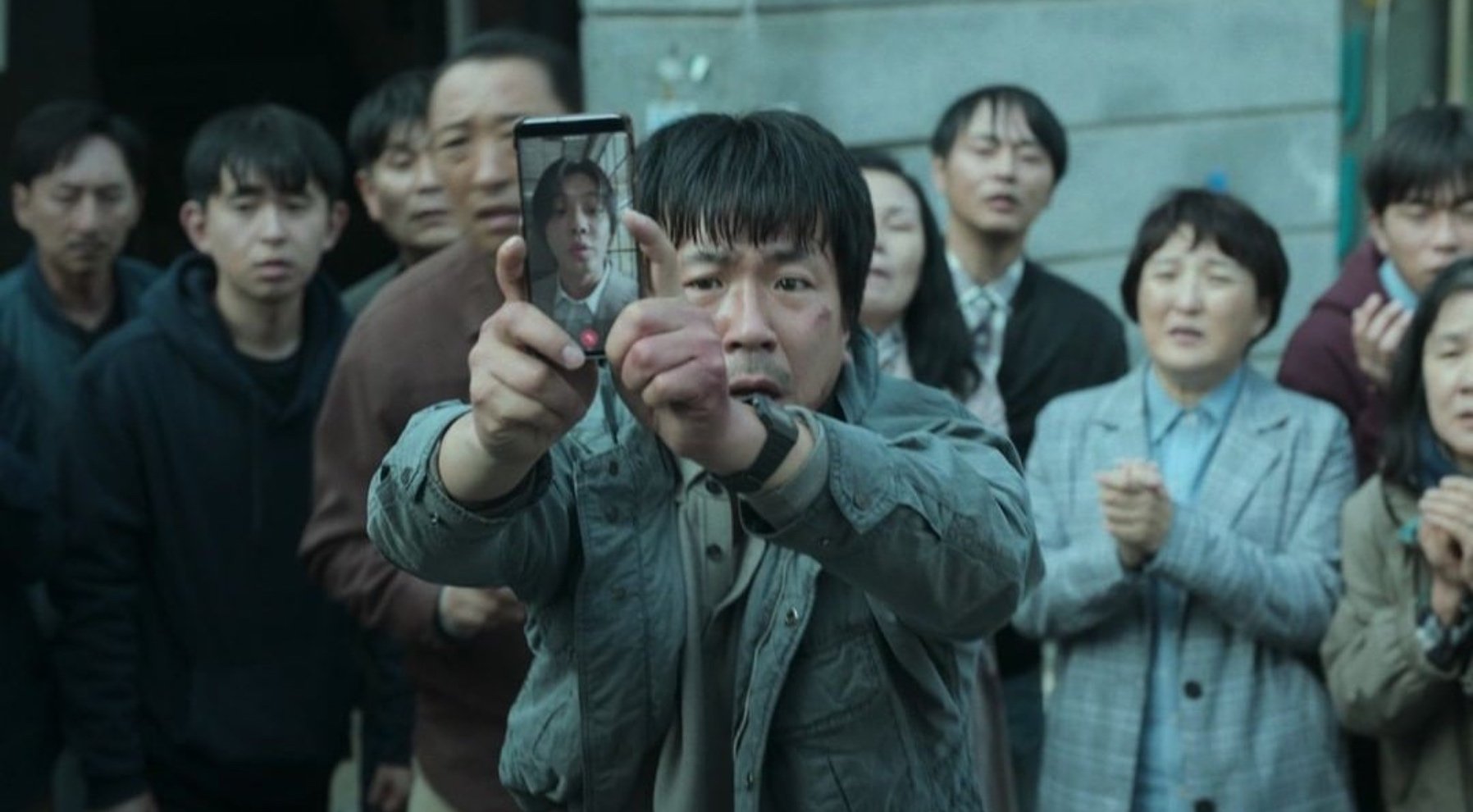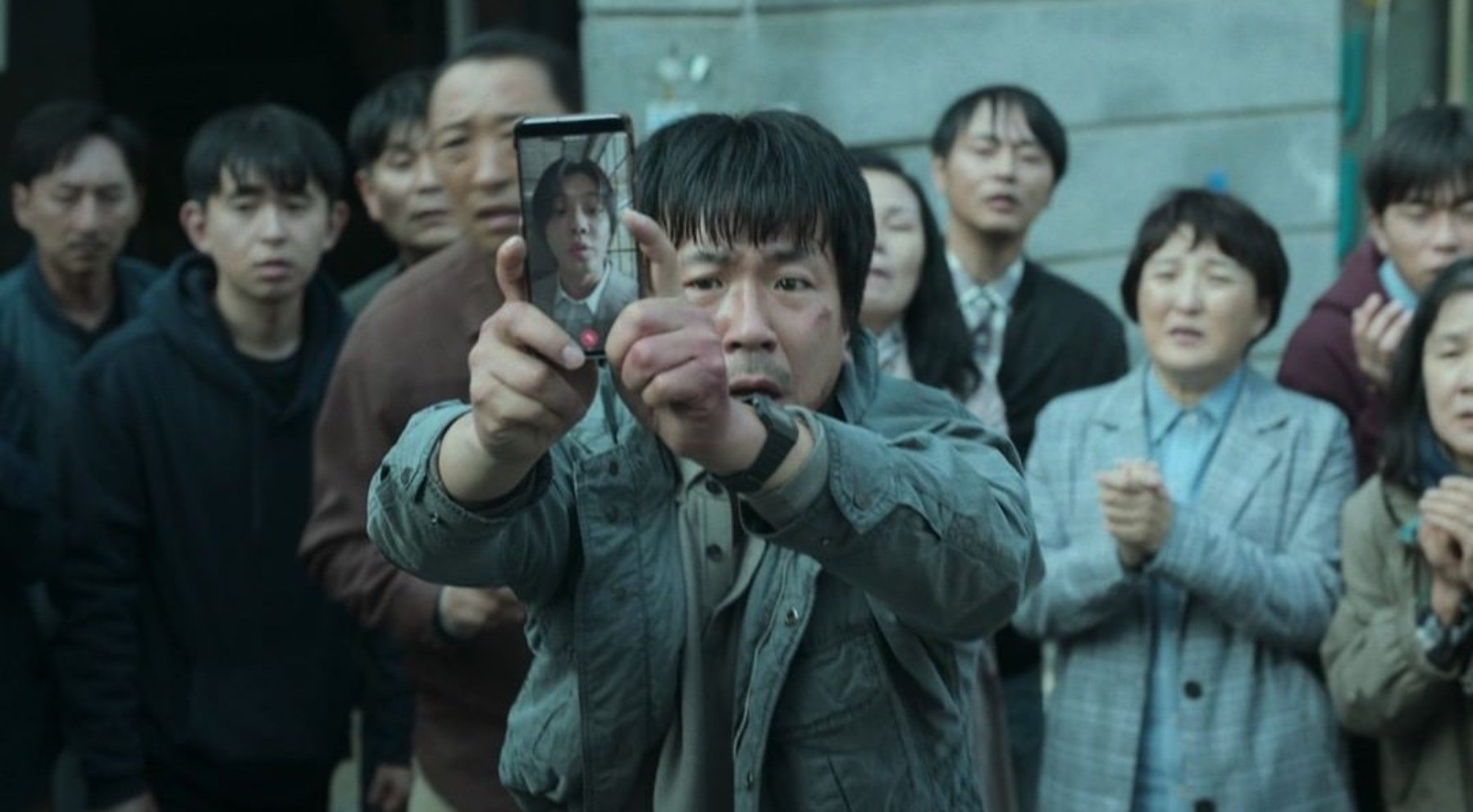 Monsterous emissaries fulfill prophecies in 'Hellbound'
Netflix's Hellbound first teaser introduced a rising religion and cult, Saejinrihwe, led by Jung Jin-soo (Yoo Ah-in). He warns the public of a new supernatural reality that will strike. It is a supposed hell on earth as emissaries manifest in front of people to give them a prophecy. The emissary tells them when they will die and sends its enforcers to kill them. The teaser showed the monstrous enforcers that destroy everything in their path to capture and kill their victims.
Netflix recently released the K-drama's newest trailer giving more insight into what can be expected. The emissary or angel of death appears as a giant white figure to give their prophecy. As supernatural events occur, Jin-soo asks the public why humanity sins. Their new reality is God's answer to rid the world of evil. The new rising cult uses the phenomenon as their basis for a new world.
New still images of Netflix's 'Hellbound' depict darkness, chaos, and main characters
Netflix released new still images of the drama that have fans even more excited for its premiere. One image shows Jin-soo in what can be assumed a church or auditorium. Holding a microphone to his mouth, he may be giving a revelation as a cult leader. Another image appeared in Hellbound's new trailer. The cult's followers are called Arrowhead. By their outfits, they are likely members of the upper class and conceal their identities with a blank mask.
The new still images showcase how the recent phenomenon affects the public and new characters. Min Hye-jin (Kim Hyun-joo) is a lawyer who stands up against the religious cult. According to Gizmodo, "She joins forces with the few who try to protect the hellbound and return the world to the realm of humans, not gods."
Another image is of Song So-hyun, a TV producer who wants answers to the phenomenon and the cult. He sits next to his hospitalized wife. A distraught man holds up his phone with a video of Jin-soo and shows it to a group of people on the street.
Will 'Hellbound' be Netflix's next big success story?
Hellbound is already on the fast track to follow Squid Game's same level of success. The October K-drama has become a global sensation and developed a million-dollar impact value for Netflix. But, Hellbound was estimated to be popular as it is the only K-drama to ever premiere at the Toronto Film Festival, according to Soompi.
While Squid Game has chaos and gore as 456 players enter a battle royale with childhood games, Hellbound is a different form of chaos. The K-drama takes the themes of heaven, hell, and damnation and interweaves it with a mind-controlling cult. It also has an eerie supernatural element with the emissaries of hell who use their power to burn the condemned alive. Hellbound is sure to entice audiences with its premise of what happens when God tries to rectify the wrongs of humanity.