'Hellbound': K-drama Trailer Introduces Chaos and Cult in a Supernatural Reality
Netflix is gearing up to continue riding the Korean drama popularity wave with Hellbound. The K-drama is the first-ever drama to be premiered at the Toronto Film Festival. Netflix officially debuted Hellbound during its Tudum event and its first teaser. Fans finally get more insight into what the K-drama has in store for them. Hellbound got its first official trailer introducing the dark cult leader.
The trailer depicts a new harsh reality as hell descends upon humanity. As hells executioners act out prophecies, a rising cult leader helps lead society into further chaos. Hellbound is the next highly anticipated K-drama following Squid Game and My Name.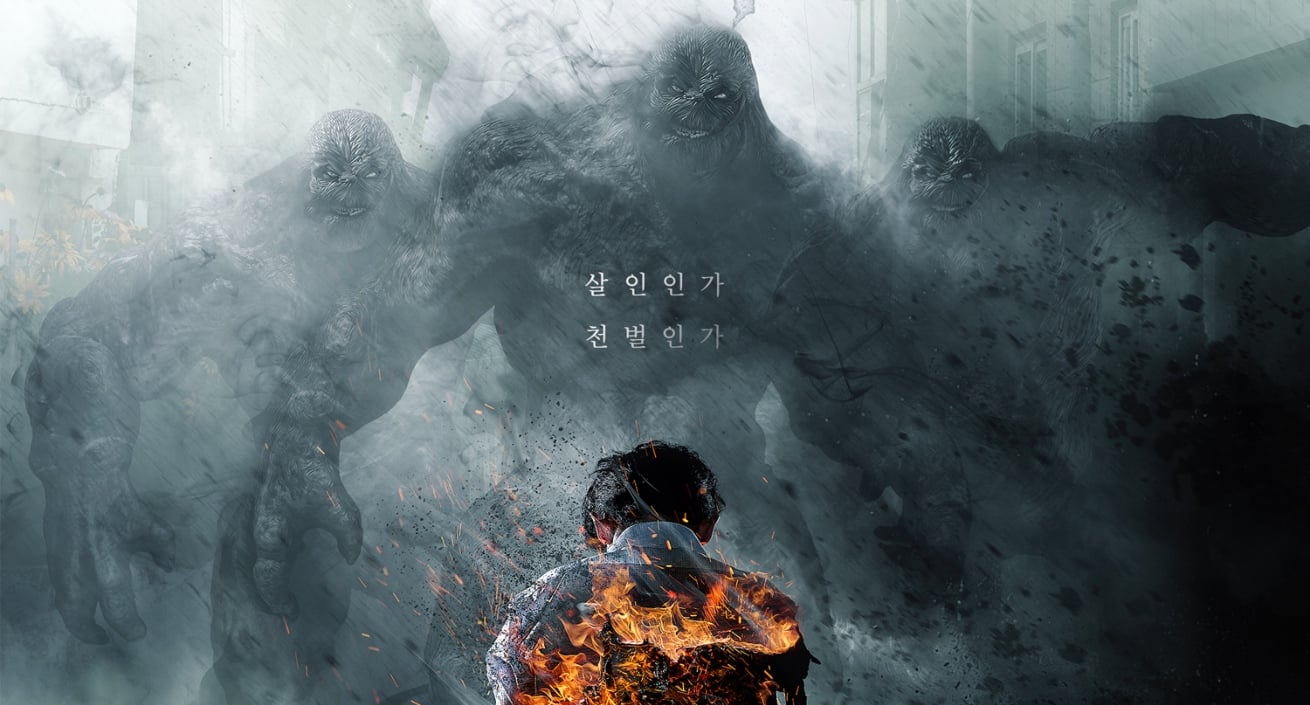 First teaser introduced 'Hellbound's' storyline premise
At the Toronto Film Festival and Netflix's Tudum event, fans got their first look at the webtoon-based K-drama. In a cafe, a man is sweating profusely as he waits for the clock to strike 2 P.M. At the same time, two broadcast workers watch a video by Jung Jin-soo (Yoo Ah-in), the leader of an emerging new religion. He explains people will receive a prophecy from an emissary. The emissary tells them when they will die and if they are condemned to hell.
When the clock strikes, gruesome monsters emerge from hell onto earth. They are tasked with bringing the condemned to hell and use powerful beams to disintegrate them into ash. The arrival of this new phenomenon turns society on its head and living in fear. Hellbound's official posters give a more detailed look at the massive size of the monstrous emissaries.
'Hellbound' official trailer depicts ensuing chaos as a cult rises to power
RELATED: 'Jirisan': K-Drama Sets New Heights With Its Murder Story Set In the Mountains
The main takeaway for Hellbound's new trailer is the first look at the emissary that delivers the prophecies. The trailer starts with two children singing happy birthday to their mother when one child notices a powerful glow. Before them is a big ominous face that looks like the monsters in the teaser and poster. The emissary tells the mother she will die in five days.
The world soon descends into chaos as supernatural events occur. In a voice-over, Jin-soo asks why humanity sins. To make up for it, "God has found a way to directly show you what hell is like," says Jin-soo. He further explains God has done so to free people.
One of the new inputs the K-drama's trailer shows is how the cult or emerging religion works. Followers wear suits and ties with a blank white face mask and a backward veil. One scene shows the followers sitting behind the condemned mother as she waits for the clock to strike 2 P.M. A new harrowing reality descends society into absolute chaos as Jin-soo declares, "I'd like to welcome you all to the new world."
Director Yeon Sang-ho is the mind behind 'Hellbound' and 'Peninsula'
RELATED: 'Train to Busan': Fans Are Not Happy About the U.S. Remake
Hellbound generated a buzz right off the bat because of its director. Director Yeon Sang-ho created the hit zombie-apocalypse movie Train to Busan. In the vast array of flesh-hungry monsters, Train to Busan was refreshing and one of the most acclaimed South Korean movies. A father is taking his daughter to Busan by train to spend her birthday with her mother. A chemical leak at a biotech plant causes a zombie outbreak. The only hope for the passengers on the train is to reach Busan alive.
The success of the movie led to a sequel Peninsula. It works as a standalone movie to Train to Busan and instead focuses on a group of soldiers sent to retrieve a truck full of money from the zombie inhabited wastelands. According to Soompi, Yeon titled the movie Peninsula because "The concept of a peninsula is also ambiguous. It's not completely locked in, and there's hope of an escape, so I think those ideas rubbed off on the main characters in the film."
Hellbound will premiere on Netflix on Nov.19.