'Hellbound': Netflix Horror K-Drama Release Date, Plot, and Everything We Know
Korean drama fans have many new dramas to look foward to, thanks to Netflix's Tudum: Korea Spotlight event. The event revealed the first trailers and teasers for upcoming 2021 and 2022 dramas. The list includes Hellbound, a Netflix K-drama original full of intrigue, a dark storyline and the supernatural/celestial.
Hellbound is guaranteed to be a success of the streaming platform but has made headway as the first K-drama to debut at the Toronto International Film Festival. While K-drama fans are already invested in the new drama, there is much more to learn and keep tabs on, like its debut date.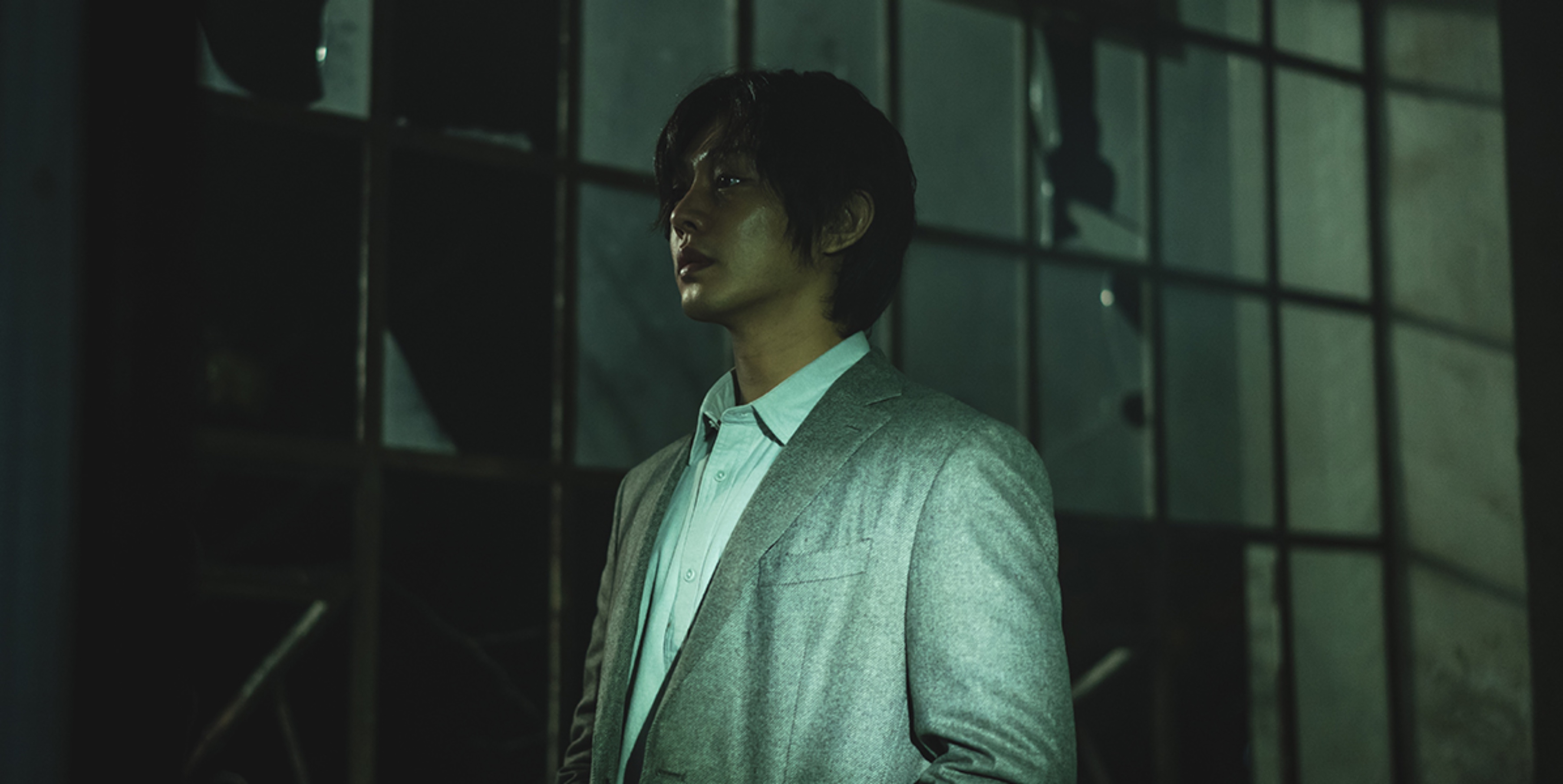 'Hellbound' will debut Nov.19 on Netflix to 190 countries
Netflix's Tudum event released a lot of juicy new K-dramas for fans to add to their must-watch list. The event released a new never-before-seen cut and a long list of titles from The Silent Sea, Juvenile Justice, and All of Us Are Dead. Some dramas will premiere in the second half of 2021, while others will premiere in early 2022. Fans and Netflix are excited for one of the most anticipated K-dramas, Hellbound.
Hellbound will debut on the streaming platform on Nov.19 to global fans. Fans can expect a jampacked storyline as the drama has a much short episode run-time than the typical 16 episodes. K-drama fans will easily find themselves binge-watching all six episodes. Netflix's Hellbound has a clear path to success as the K-drama is the first to make it to the 2021 Toronto International Film Festival. It made its worldwide debut on Sept.9 in the Primetime program of TV series at the festival and debuted its first three episodes.
Supernatural creatures take the damned to hell as a new religion emerges in 'Hellbound'
Fans are intrigued with Hellbound for its dark fantasy storyline. Based on a webtoon of the same name by Yeon Sang-Ho, the K-drama uses the concepts of hell, religion, and the damned. In this drama, people hear predictions of their death, and the time it will occur. When time is up, supernatural creatures manifest on Earth to take them to hell.
Hellbound's storyline also involves the emergence of a new religion called Saejinrihwe. The religious leader talks of a new phenomenon where death angels rise from hell to state their revelations of God. As the city is faced with a new reality, the religion gains traction. A producer at a broadcast station seeks answers behind the new religious group, and a lawyer fights against its blind followers. The K-drama's story also involves a police detective investigating these new angels of death.
The first Netflix trailer shows a man sweating profusely as he watches the clock on his phone. As the time strikes 1:20 P.M., all hell breaks loose. Supernatural monsters break through the cafe for the man as he tries to escape. Wreaking havoc, the monsters catch up to him and emit a white light turning him to ash and bones. In the background of the trailer, the leader of the new religion explains the new phenomenon. Humans get notices of their end by angels of death and their journey to hell. When the time comes, the executors of hell fulfill the prophecy.
'Train to Busan' director Yeong Sang-Ho's first drama and an impressive main cast
Yeong Sang-Ho directed Train to Busan, a popular foreign zombie-apocalypse movie that will soon receive an American remake. According to South China Morning Post, Hellbound is Yeong's first television drama series. With a talented director comes a talented main cast for the K-drama. Actor Yoo Ah-In is in the lead role as Jeong Jin-Soo. Jeong is the leader of the uprising cult known as 'New Truth Society' or Saejinrihwe. Playing the role of PD of a broadcasting station is Park Jeong-Min as Bae Young-Jae.
Joining Yoo and Park is actor Kim Hyun-Joo, as the female attorney Min Hye-Jin. The character list for Hellbound also includes a police detective named Jin Kyeong-Hoon, played by actor Yang Ik-June. Won Jin-Ah is also included as Bae Young-Jae's wife, but it is unclear how her role impacts the drama.