'Hellbound': Why Does the Baby Survive and What Does It Mean for the K-Drama?
Netflix's Hellbound had a lot of storylines to explore and dissect, especially when it comes to baby Toughie. The Korean drama worked on the idea of a new world order where people who have sinned are given a prophecy of their death. But the New Truth and Jung Jin-soo's (Yoo Ah-in) doctrine could be dismantled when a newborn baby is condemned to hell. By Hellbound's sixth episode, baby Toughie survives, but fans are curious how it is possible. Could baby Toughie's survival mean something more?
[Spoiler alert: This article contains spoilers about Hellbound.]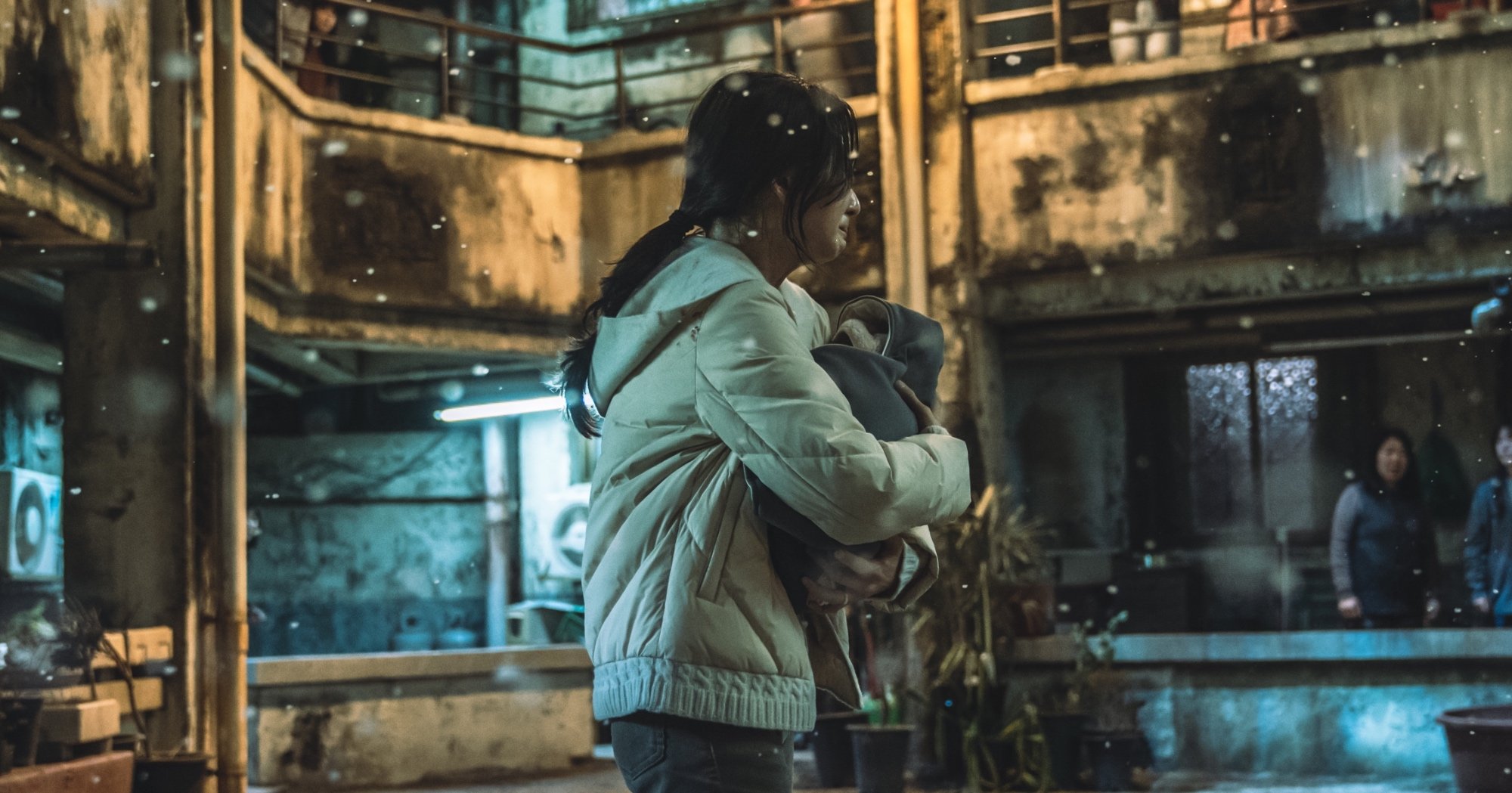 What happens in 'Hellbound' Episode 6?
The K-drama's finale lefts many open-ended questions that need to be fleshed out in a new season. After Song So-hyun (Wong Jin-ah) gives birth to baby Toughie, she watches her child receive a prophecy from an angel. The New Truth Society catches wind of the baby's prophecy and knows it will destroy their power over society.
With the help of Min Hye-jin (Kim Hyun-joo), So-hyun and Bae Young-jae (Park Jeong-min) planned to broadcast the baby's death by the emissaries publically. But when the emissaries arrive, So-hyun backs out of the plan and tries to save her baby. In the end, So-hyun and Young-jae shield the baby and are killed by the emissaries. While many believed the child died as well, baby Toughie survives.
Fans believe Baby Toughie survived because of the parents' sacrifice in 'Hellbound'
Hellbound does not give any concrete reason as to why the baby survives. Throughout the K-drama, anyone who receives a prophecy has died by the emissaries, even Jung-soo. Fans on Reddit have a theory on why the baby survived. Some believe So-hyun and Young-jae's sacrifice was a loophole to the prophecy.
"The baby was the first case of humans absolutely protecting one of the decreed by huddling over them like a shield, which appears to be the only way of foiling the demonstration," said one fan on Reddit. In other demonstrations of the prophecy, no one has tried to protect the condemned with their own life.
Fans on Reddit also bring up another possible theory. Could it be that the baby was God's ultimate test for humanity? The baby survives because it shows a parent's undying love for their child, so much so they sacrifice their lives. The baby was likely never meant to die in the first place and was the stepping stone to a new world order.
The baby's survival could tie into why Park Jeong-ja returns from hell
The baby's survival was only one cliffhanger of Hellbound. At the end of the K-drama, the charred body of a single mother, Park Jeong-ja (Kim Shin-rok) comes back to life. According to the New Truth Society's doctrine, the condemned are killed for their sins and go to hell. Baby Toughie's prophecy would have shattered their teachings and forced society to re-evaluate the phenomenon.
Seeing as the baby survived after So-hyun and Young-jae sacrificed themselves, the K-drama's storyline will likely drastically change. Everything the New Truth Society's followers were told was a lie. It was revealed in episode 3 when Jung-soo admits he also received a prophecy as a teenager despite never sinning.
Fans theorize that baby Toughie's survival is what led to Jeong-ja's coming back to life. According to Bustle, seeing as So-hyun was sin-free and died without a prophecy. Therefore, Jung-ja returns from hell to rectify the situation.