'Hellbound': Will Netflix Premiere All 6 Episodes at Once?
Netflix's Hellbound will be the streaming platform's next big Korean drama. It was the first K-drama to premiere at the Toronto Film Festival. For worldwide audiences, Hellbound will debut on Netflix on Nov.19 and will only be one season. But will the K-drama debut its six episodes weekly or all at once?
The modern world faces a new supernatural phenomenon with dire consequences. Prophecies tell people their condemned fate as grotesque emissaries from hell rise to fulfill their duty. Amid a new world order, a new cult rises to power. Audiences can look foward to a riveting thrill ride full of dread.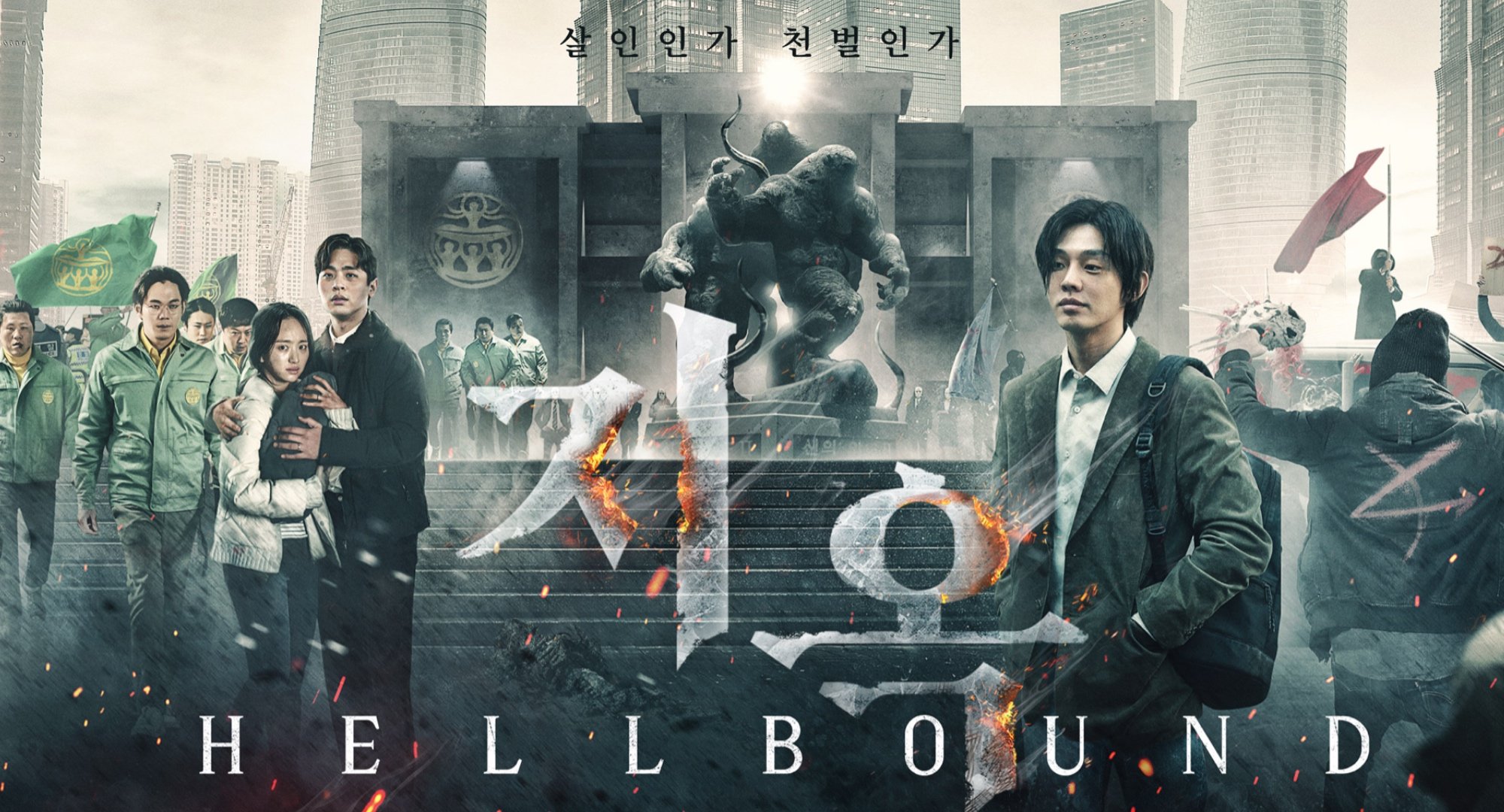 'Hellbound' K-drama reinvents the fear of hell and comitting sins
Audiences have a good idea of what might be in store from Hellbound from its official teasers and posters. In the K-drama, good versus evil takes on a new meaning when Earth is thrust into a new phenomenon. Angels appear before "sinners" giving them a prophecy of their death. When the clock strikes, three heinous emissaries from hell rise to the Earth's surface. The emissaries stop at nothing to kill the condemned.
Hellbound's storyline takes things into an even darker atmosphere as a rising cult, the New Truth Society, led by Jeong Jin-soo (Yoo Ah-in), gains power. They have documented the phenomena around the world and attributed its occurrence to humanity's sins. Intermixed is Min Hye-jin (Kim Hyun-joo), a lawyer who wants answers about the cult and a television producer.
The Netflix K-drama will debut its first season in its entirity
K-drama's often stick to the same formula of developing 12-16 episodes for one season. On many occasions, the drama will premiere weekly. Like Netflix's Squid Game, Hellbound's first season is only comprised of six episodes. Netflix will premiere all six episodes at once, according to RadioTimes. Each episode clocks in at around 50 minutes.
According to The South China Morning Post, the K-drama has "massive plot twists, impressive set pieces, urgent pacing, and a unique narrative structure make Hellbound a winner."
With Hellbound having a short season, it is the perfect K-drama to binge-watch over the weekend and the holidays. Netflix's Hellbound will join other well-recognized short dramas like The Witch's Diner and 7 First Kisses. Audiences can look foward to a jam-packed storyline that will reinvent the idea of hell.
Who stars in Netflix's 'Hellbound' main cast?
Yeon Sang-ho directs Netflix's Hellbound, the mind behind one of the most acclaimed zombie-horror movies, Train to Busan. The Netflix K-drama is Yeon's first-ever TV drama based on his very own original webtoon. Award-winning actor Yoo Ah-in stars as the leader of the new religion.
Actor Yoo is joined by Kim Hyun-joo known for the romance melodrama I Have a Lover. Hellbound's main cast also stars Park Jeong-min as Broadcasting Station PD Bae Young-Jae. She Would Never Know star Won Jin-ah plays the role of his wife, Song So-hyun. Rounding out the cast is actor and filmmaker Yang Ik-june.