'Hell's Kitchen: Battle of the Ages' Returns With Terrifying Danny Trejo Moment [Exclusive Clip]
Chef Gordon Ramsay isn't the only judge Hells Kitchen: Battle of the Ages chefs should fear. Fox's Hells Kitchen: Battle of the Ages Season 21 returns in January with guest judge, actor Danny Trejo, who strikes fear in the chef contestants – but not necessarily because of his powerful onscreen roles.
Trejo owns three restaurants and he is known for his tacos. So when the chefs must create tacos for Trejo to judge, the tension in the kitchen could be cut with a machete.
Chef Alex says he's been 'scared of' Danny Trejo on 'Hell's Kitchen'
In an exclusive clip shared with Showbiz Cheat Sheet called, "Everyone's Taco'ing About It" it's the moment of truth for one Hell's Kitchen chef when Trejo bites into his taco. Alex from the Blue Team admits he's nervous when he serves Trejo his taco creation. "I'm scared of you most of my life so it's a pleasure to feed you," Alex tells Trejo as he hands him the plate of tacos.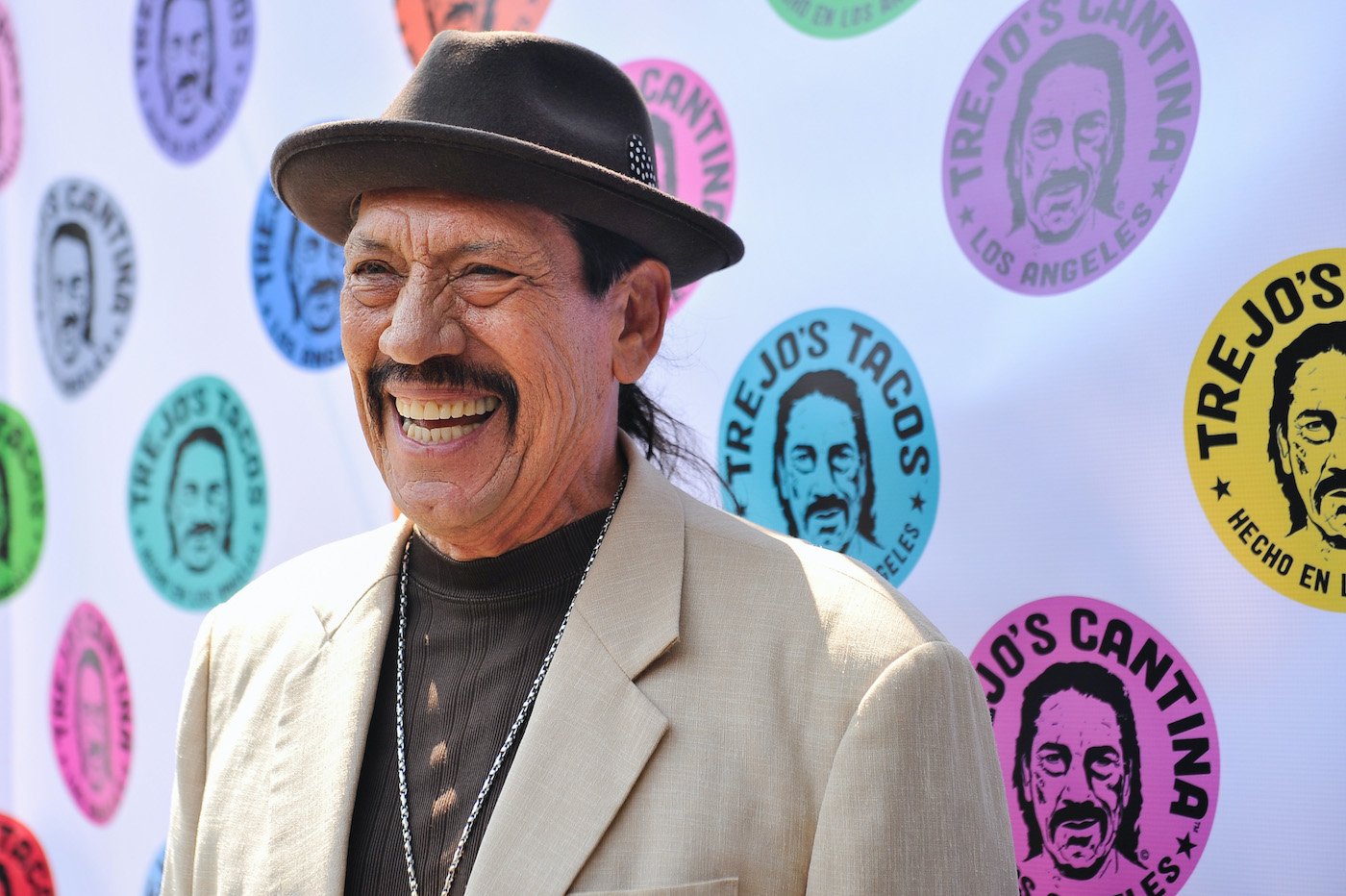 Trejo laughs as he prepares himself to sample the dish. Alex explains, "I wanted to go a little out of the box. So I made a Nashville hot chicken breakfast taco." Not only does Alex have to face criticism from Trejo, but Ramsay is also trying the tacos.
Who will Danny Trejo choose to win the challenge on 'Hell's Kitchen'?
Ramsay asks Trejo for his thoughts on the tacos. "I like this for breakfast or lunch," Trejo says as Alex looks relieved. Alex now has a bit of a confidence boost. "I feel like my tacos are killer," he says in a confessional. "It's original. It's different, it's delicious … it's a winner!"
But is it a winner? Ramsay admits Trejo has a "tough decision" now to make. "Is it Summer's chicken from the Red team?" Ramsay asks Trejo. "Or is it Alex's chicken from the Blue Team?"
The moment of truth will be revealed as Trejo seems to really think about his answer. According to the episode description, the final nine chefs are put to the test by creating elevated tacos with various proteins. Trejo and Gordon will judge each of the tacos, but who will make the ultimate taco and impress the taco connoisseur?
Danny Trejo reveals the secret behind his guacamole
Trejo is the taco master which is why his opinion carries so much weight. In an interview with Showbiz Cheat Sheet, Trejo said one of the keys to a successful taco restaurant is variety and inclusion.
"So when I [developed the menu], I said OK look, we have to have vegan. We have to have vegetarian combined into a cow if you want to. But we have to have these things," he explained. His restaurant, Trejo's Tacos offers various protein combinations, which include at least three vegetarian options.
He also designed the menu with kids in mind. "I work with autistic kids," he said. "And doctors have said that gluten doesn't do really good with autistic kids, so I said, let's have gluten-free. So we got everybody. If you come to the restaurant, about 4:30, 5:00, you'll find people with special needs children – so mom doesn't have to cook three different meals, you know? And so we're really proud of that. And we're dog friendly."
Trejo even gave away the secret behind his signature guacamole. "For our guacamole, we use the cashews for a little crunch," he revealed. "And serrano peppers instead of the jalapenos because jalapenos are a little too spicy for some people. So it's a really good taste, not just the spice. And it's absolutely delicious."
Hell's Kitchen: Battle of the Ages is produced by ITV America's ITV Entertainment in association with A. Smith & Co. Productions.
Catch the all-new "Everyone's Taco'ing About It" episode of Hell's Kitchen airing Thursday, Jan. 5 (8:00-9:02 PM ET/PT) on FOX.