'Help! I Wrecked My House': What is Jasmine Roth's Net Worth?
HGTV is a network that focuses on home improvement and real estate. Some of their TV shows may feature looking at people's homes and renovating them. Jasmine Roth has been part of such shows.  
Straight from California, she has made a successful career on the network. Her positive attitude has made her relatable to audiences everywhere. Her rising fame is helping to accumulate her net worth.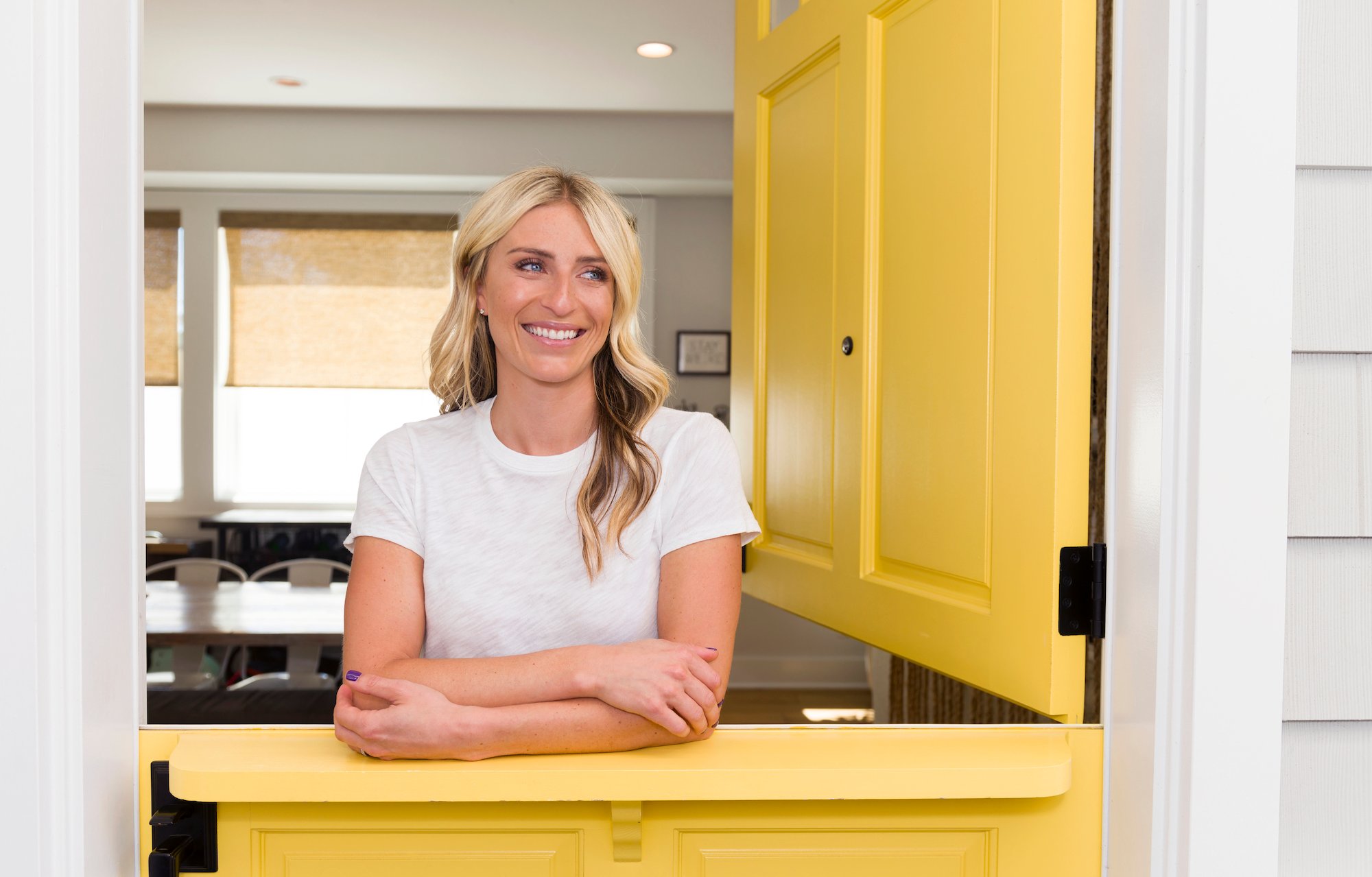 Jasmine Roth specializes in home improvement
Roth specializes in designing homes to satisfy a client's needs. She can turn ordinary houses into something exceptional. She owns her own boutique development company and regularly talks with other women about team building and leadership. When she is not on the clock, she is spending time with her family or doing volunteer work. 
Helping clients with their homes has made its way to television. Roth is currently a host on HGTV and has been a part of a few shows. She believes in a hands-on approach and has a lot of knowledge to share with her audience. This has earned her a loyal following. 
Although she is extremely talented, Roth admitted that she would never work with plumbing or electrical projects without others to help her. A true expert knows what they can and cannot do. 
Jasmine Roth's shows
Roth has hosted a few shows throughout her career on HGTV. One of the shows she is known for is Hidden Potential. On the show, she looks at houses to see how each one can become more like a client's dream home. Despite getting a lot of requests, she revealed that she did not choose a home if the project would be too expensive. She also considered the house's geographical location.
One of the most recent shows that she hosts is Help! I Wrecked My House. The premise of the show is to explore DIY projects that have gone wrong. She helps save homeowners from these disasters. Roth explained in an exclusive that many clients would come to her saying that phrase. Her advice to fans is that they should not try to end up on the show. 
Jasmine Roth's net worth
Roth has had a successful career with home improvement. House Beautiful reports that her net worth is roughly $900,000. However, it is unclear as to how experts calculated the final number and Roth has never confirmed her net worth.
Sure, it is not as high as other celebrities, but it is by no means small. It is quite impressive, especially since Roth is making a name for herself in a male-dominated industry. It is possible that her net worth may see an increase in the next few years. She seems to continue doing well for herself and shows no signs of stopping. 
TV AS A SOURCE OF INCOME
There are no definitive sources that provide information about how much money Roth makes. However, she is still involved with her company, Build Custom Homes. Presumably,  part of her revenue comes from her business. 
Much of her earnings come from her time on television. She has been on several shows and is currently hosting a couple of series. Even though how much money she earns is unknown, Elle Decor reports that some HGTV stars have net worths of over $5 million.