'Help! I'm in a Secret Relationship!': Ed Wonders Why the Love of His Life Hides Him [Exclusive Clip]
Ed and Lynn seem like the perfect couple in love – the only problem is that Lynn won't introduce Ed to any friends or post about him on social media. What gives? He will soon find out on MTV's Help! I'm in a Secret Relationship!
In an exclusive clip, Ed explains to hosts Rahne Jones and Travis Mills why they are in his hometown of Littlerock, AR. He said he and Lynn are definitely in love and she's met his family. But he's worried that she's yet to go public with their relationship. In fact, Ed drops one big bombshell that has the hosts' jaws on the ground.
Ed and Lynn seem like the perfect couple
Rahne and Travis meet with Ed to learn more about his relationship. The couple met about two years ago via social media. "At that time I was actually in a relationship with my ex, so I didn't respond," Ed explains to Rahne and Travis.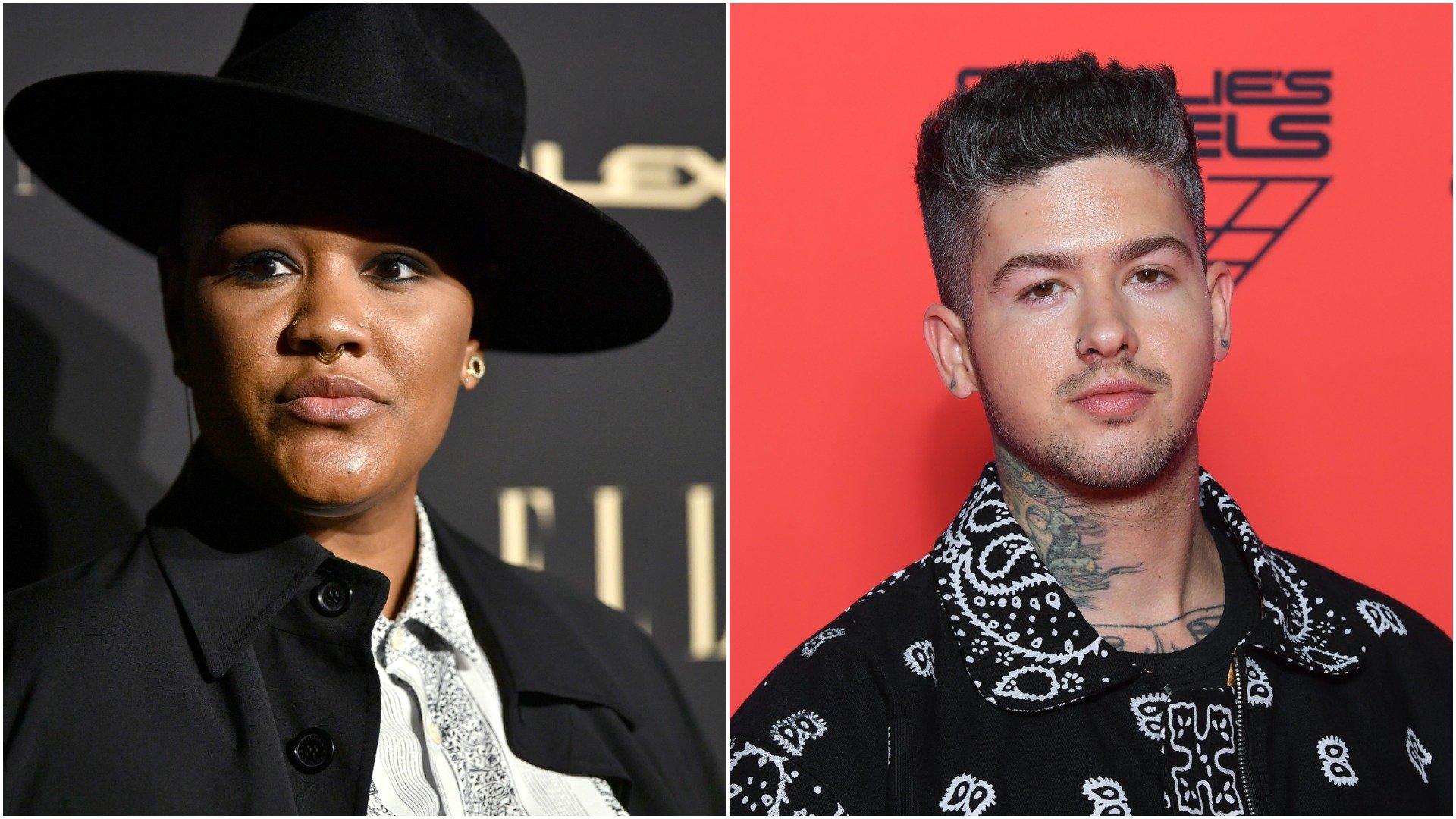 "Then a couple of months after that, I was cheated on. We broke up," he continues. "And I'm telling you, I was devastated. But eventually, Lynn contacted me again. From that point I was like, well she hit me up twice. So let me give this girl a chance. So I check out her social media and I mean, Lynn is drop-dead gorgeous. She's a model. She's beautiful. We exchanged numbers, the vibe, the energy, the chemistry, everything … We hit it off. She was staying in Atlanta for the job. So it was a long-distance type deal. But she eventually moved back to Arkansas and we made it official."
Why is Ed on 'Help! I'm in a Secret Relationship!'
Ed says the connection he felt with Lynn restored his faith in love. "Before Lynn, I didn't want to, you know, give my heart to anyone," he remarks. "But she made me, like, want to live again. And just so happened, Lynn was cheated on as well." Rahne observes that there's "a lot of cheating" involved in Ed and Lynn's previous relationships.
"So that's something that we stood on that we would never cheat on each other," Ed says. Adding, that he and Lynn have professed their love for one another. Plus, "She's met my mom," he said. And his mom loved Lynn. "I'm looking towards marriage," Ed reveals.
With all this background information, Rahne and Travis want to know: "So what are we doing in Little Rock, Arkansas?"
That's when Ed drops this bomb about his secret relationship. "She's hiding me. I never met any of her friends and family to basically introduce me and that's a problem," he reveals. Plus, "She doesn't even follow me, but I follow her," on social media. Rahne and Travis look blown away.
"But she slid in your DMs!" Travis exclaims.
"At the very least, that second DM should have gotten a follow," Rahne says.
Travis and Rahne said red flags are there in secret relationships
Rahne and Travis told Showbiz Cheat Sheet that sometimes it takes an outside perspective to help a troubled relationship. "These are people who are with each other every day, and they've been together for years sometimes," Travis said.
"But there are big red flags and obvious holes. The relationship might look great on paper, but there's something wrong with the dynamic. That's where Rahne and I come in." Rahne said the series is messy but helpful because many of the couples they meet are at their wit's end.
"And yeah, like Rahne said, it's messy. It's dramatic, it's exciting. It's chaos," Travis said. "And I'm very grateful that I get to be the host and not the subject."
MTV's Help! I'm in a Secret Relationship! airs Tuesday at 9 pm ET.
RELATED: 'Help! I'm in a Secret Relationship!' Docuseries Coming to MTV; Travis Mills, Rahne Jones to Host