Here Are The Movies Filmed at Bonanza Creek Ranch, The Scene of the Deadly Alec Baldwin 'Rust' Accident
Bonanza Creek Ranch in Santa Fe, New Mexico, is center stage. Interest surrounding the movie location is high after Alec Baldwin accidentally shot and killed cinematographer Halyna Hutchins there. But what other movies were filmed at the famous southwestern set? We're taking a look at some other Westerns you might recognize. 
The Alec Baldwin 'Rust' incident happened in October 2021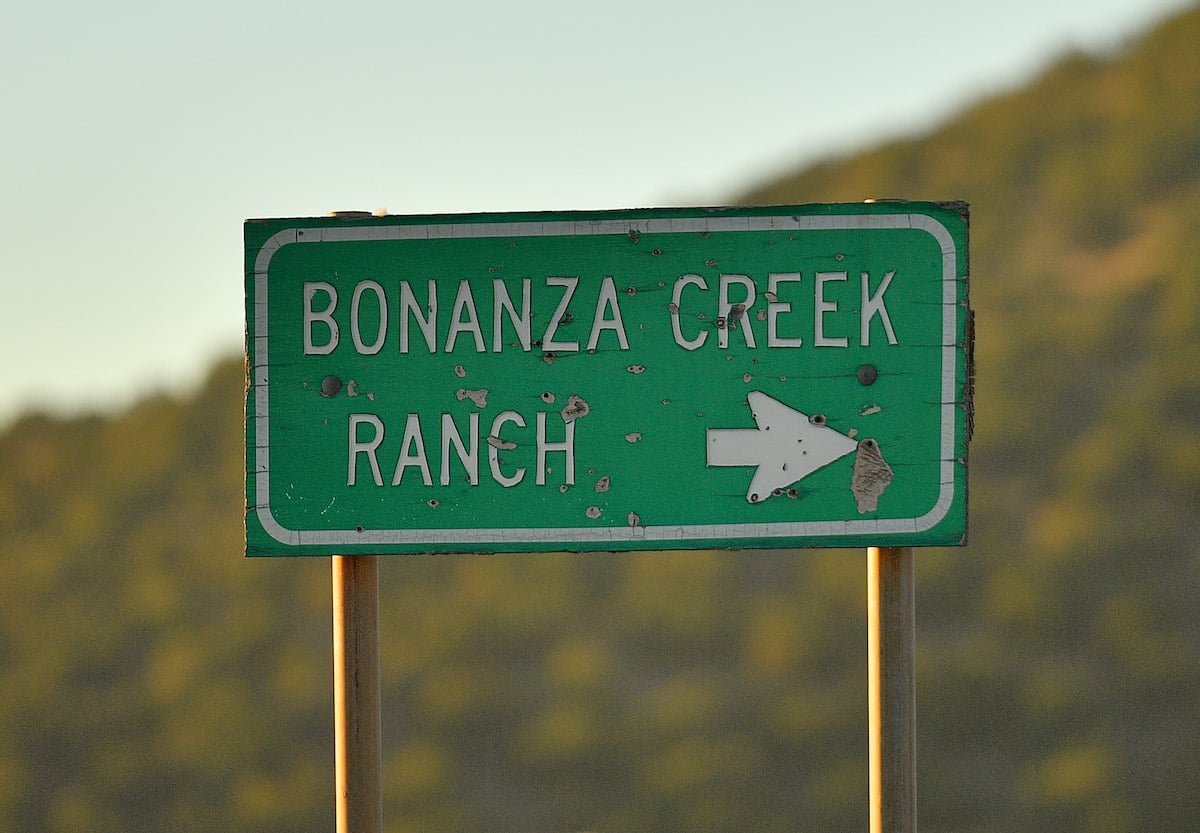 The tragic accidental shooting on October 21, 2021, at Bonanza Creek Ranch brought the issue of on-set gun safety sharply into focus. Alec Baldwin was allegedly rehearsing a scene for low-budget Western Rust when he pointed a firearm at the director and the director of photography.  They were standing in a weathered church on the property.
He says he didn't pull the trigger. However, the bullet killed Hutchins and wounded director Joel Souza. 
The production shut down immediately. An investigation into the incident is ongoing. Moreover, crew members filed two separate lawsuits the following month. Baldwin himself spoke out in a lengthy interview on ABC in December 2021. 
He flatly denies responsibility for the accident that brought Bonanza Creek Ranch to the national spotlight. 
"Someone put a live bullet in a gun, a bullet that wasn't even supposed to be on the property," Baldwin told George Stephanopoulos in the interview. "Someone is ​responsible for what happened, and I can't say who that is, but I know it's not me."
Bonanza Creek Ranch appears in several high profile films 
Bonanza Creek Ranch in Santa Fe, New Mexico, was a prominent shooting location long before the infamous Alec Baldwin shooting accident. According to the LA Times, it's been in over 130 movies and television shows over half a century of use. 
Settlers established nearby Bonanza City in 1880, a gold rush town with a rapidly dwindling population. It's now a ghost town. However, that made it perfect for filming Western movies. Its first production filmed scenes there in 1955 when it was still known as Jarrett Ranch. James Stewart starred in The Man From Laramie that year. 
Robert Redford's iconic 1969 classic Butch Cassidy and the Sundance Kid filmed scenes in the location. Moreover, Peter Fonda and Dennis Hopper's Easy Rider features scenes from the ranch. Mel Brooks filmed iconic scenes from 1974's Blazing Saddles there. 
TV series including Lonesome Dove and Walker, Texas Ranger made use of the ranch. 
More recently, 3:10 to Yuma starring Russell Crowe and Christian Bale used the location for their 2007 Western. Finally, Netflix's Coen Brothers Western anthology The Ballad Of Buster Scruggs (2018) filmed scenes at Bonanza Creek Ranch. 
Authorities may still file charges against Alec Baldwin in Halyna Hutchins' death
Its illustrious history, however, didn't stop Bonanza Creek Ranch from being the centerpiece of one of the most controversial moments in recent film history. The shooting was the first of its kind since the tragic death of Brandon Lee on the set of 1994's The Crow. Halyna Hutchins' death immediately drew comparisons. 
Alec Baldwin believes that charges against him are "highly unlikely," according to his ABC interview. However, the Santa Fe County District Attorney doesn't necessarily agree. 
"Once I have had the opportunity to review the complete investigation, certain individuals may be criminally culpable for his/her actions and/or inactions on the set of Rust," District Attorney Mary Carmack-Altwies told TMZ following the Baldwin interview. 
To sum up, Bonanza Creek Ranch showcased some of the most famous Westerns in film history. And now, it's likewise showcasing one of the industry's worst accidents, as well.