Here Are the 5 Best Pentatonix Christmas Songs, Based on Spotify Streams
This group isn't afraid to share their love of the holidays with fans. They performed at the Rockefeller Center tree lighting ceremony in New York City and hosted a number of holiday-related television specials.
When it comes to their Christmas music, some Pentatonix songs even earned over 100 million plays on streaming platforms like Spotify. 
'Hallelujah' from 'A Pentatonix Christmas Deluxe'
Originally written by Leonard Cohen, this song has since been covered and adapted by a number of groups. The Pentatonix version of this song, however, is one of their most popular "Christmas" songs, learning over 200 million plays on the streaming platform Spotify.
This is also one of the group's most popular YouTube videos, earning over 500 million views since it was uploaded to the platform. (Their second most popular video, their "Daft Punk" medley, currently has over 330 million views on YouTube.)
'Dance of the Sugar Plum Fairy' from 'That's Christmas to Me'
Originally from the ballet, The Nutcracker, Pentatonix put a twist on this iconic holiday song. "Dance of the Sugar Plum Fairy" has over 40 million plays on Spotify. This song even earned Pentatonix the Grammy Award for "Best Arrangement, Instrumental or A Cappella," their second Grammy Award for an arrangement by the group.
Additionally, Pentatonix had the opportunity to perform another song off of That's Christmas to Me in Hollywood Studios in Disney World for the 2019 television special, Disney Parks Magical Christmas. That was "Santa Claus is Coming to Town."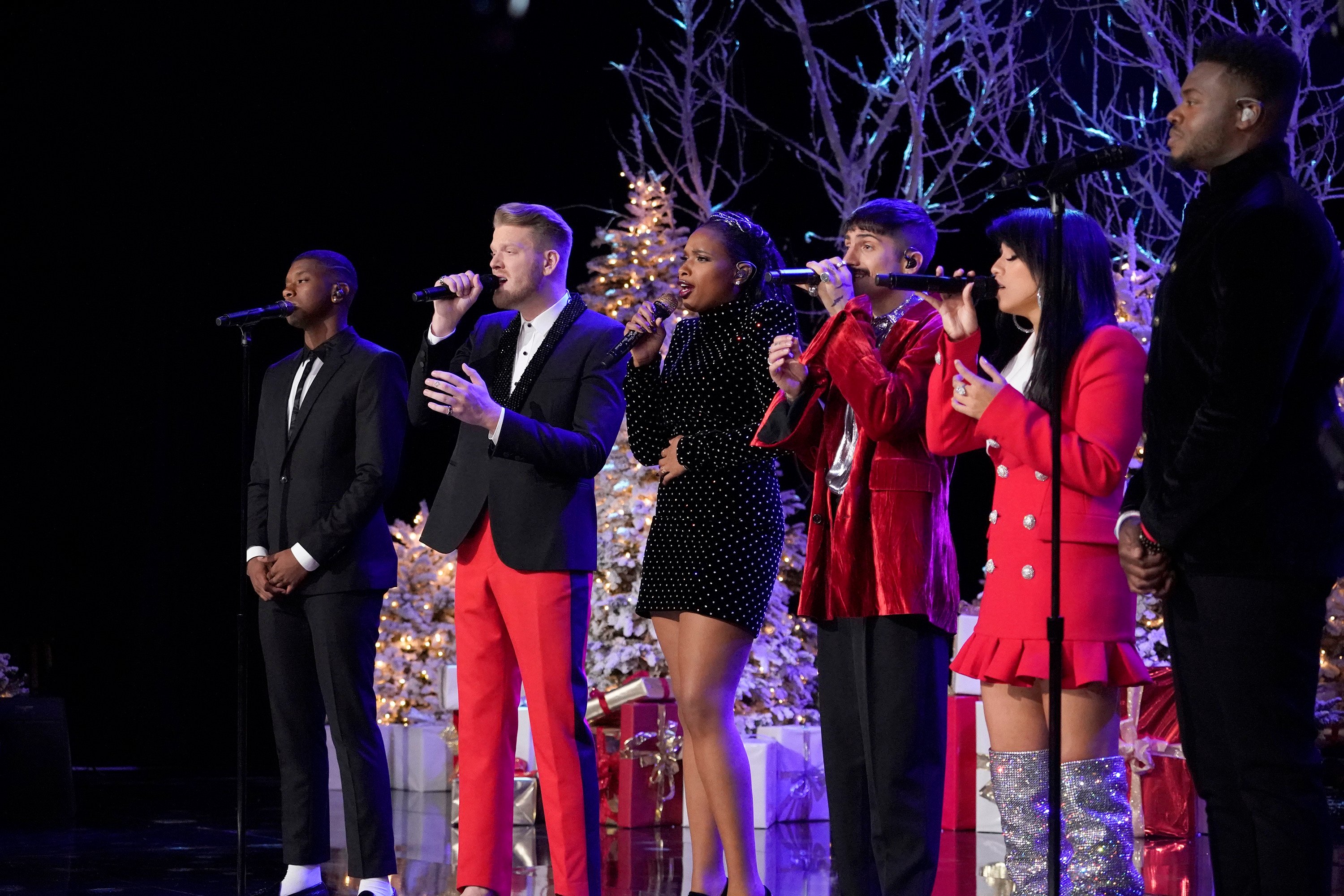 RELATED: Pentatonix Features Whitney Houston on New Album, 'The Best of Pentatonix Christmas'
'White Winter Hymnal' from 'That's Christmas to Me'
This is a bit of a dancer "Christmas" song, talking about turning the white snow as red as strawberries in the summertime. It may be a little twisted and different, but that's one of the reasons why fans like it.
Another reason is the unique choreography, showcased in the music video. Pentatonix's song "White Winter Hymnal" off of the album That's Christmas to Me currently holds almost 40 million plays on Spotify.
'Mary, Did You Know?' from 'That's Christmas to Me'
As one of their slower Christmas songs, "Mary, Did You Know," originally written by Buddy Greene in the 1990s. It tells the story of the birth of Jesus and his mother's reaction to it. This song currently has over 90 million plays on Spotify and the video on YouTube holds over 200 million views. 
RELATED: How 'RuPaul's Drag Race' Season 11 Contestant, Nina West, Caught Rihanna and AOC's Attention
'Winter Wonderland / Don't Worry Be Happy' from 'That's Christmas to Me'
Pentatonix is known for their mashups and medleys, especially their "Daft Punk" mix. This Christmas medley, however, features another award-winning singer.
That's the performer behind songs like "Dear No One" and "I Was Made For Loving You," Tori Kelly. "Winter Wonderland / Don't Worry Be Happy" currently holds over 50 million Spotify plays.
Music by the award-winning group, Pentatonix, including their albums That's Christmas to Me and A Pentatonix Christmas Deluxe are available on most major streaming platforms. That includes Apple Music and Spotify.