Here are The CW 2020 Premiere Dates for Your Favorite Shows On Break
Fortunately, we live in a time when it's easy to catch up on your favorite series by streaming episodes the next day or all at once. But if you're one of those people who likes to watch each episode as it airs, then missing one may sting a little. Knowing that, we realize it's hard to keep up with the finales and returns of your beloved shows on The CW, so here's a list of their 2020 premiere dates so you can plan your schedule accordingly.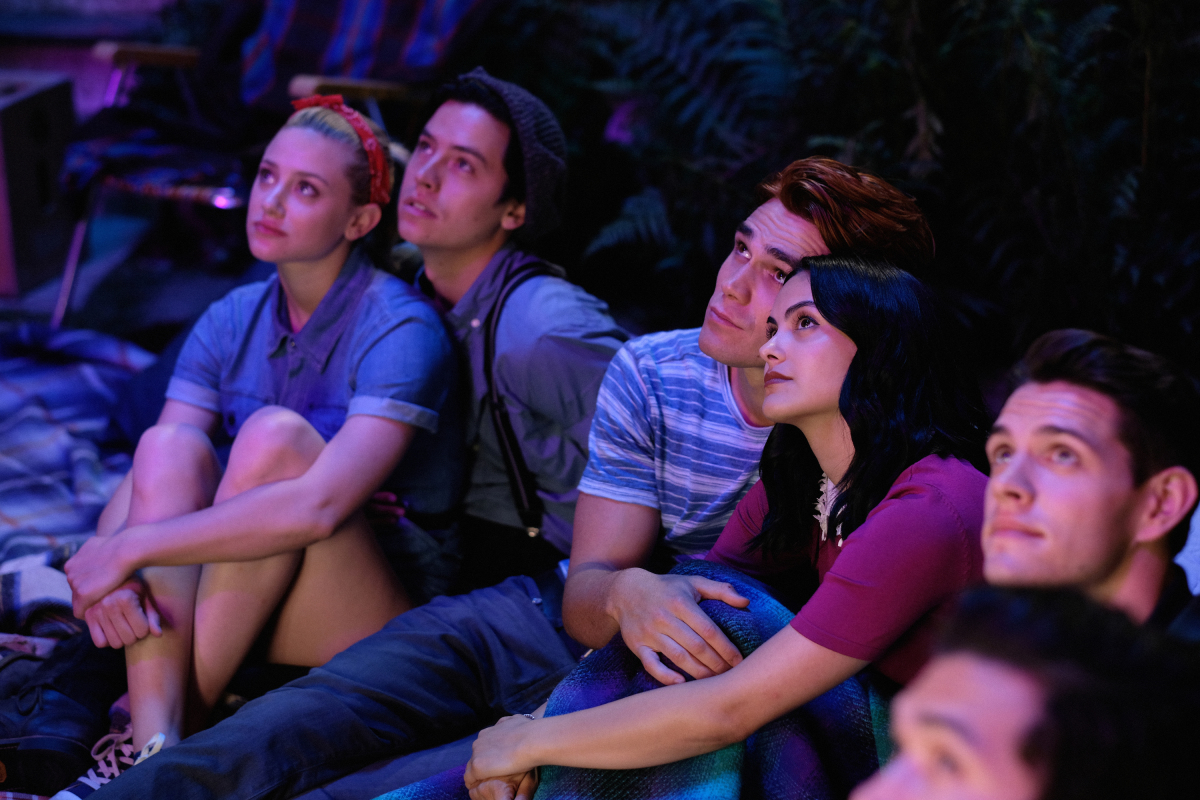 'Riverdale'
What is Archie's uncle doing in Riverdale? Will Veronica win the rum wars? Has Betty snapped because of "tangerine" hypnosis? Things get rolling again on Jan. 22 at 8 p.m.
'Supernatural'
The war with Chuck/God continues on Jan. 16 at 8.p.m., but beginning on March 16, Supernatural will air on Mondays. Don't forget! Then the series finale will air on Monday, May 18.
'The Flash'
"Crisis on Infinite Earths" will wrap up on Tuesday, Jan. 14, which includes Flash and other heroes. Tune in at 8 p.m.
'Supergirl'
Viewers wonder how much the series will change following "Crisis," being that there are still things to be worked out with the storylines on Kara, Lena, and perhaps even Rama Khan. Watch Supergirl when it returns on Jan. 19 at 9 p.m.
'All American'
Is Spencer really done with football for good? What about Billy's marriage? Check out All American when it comes back on Jan. 20 at 8 p.m. The series finale will drop on Mar. 9 at 8 p.m.
'Black Lightning'
We don't know where things will stand after "Crisis," but Black Lightning will return on Jan. 20 at 9 p.m. The season finale will air on Mar. 9 at 9 p.m.
'Katy Keene'
It's the new Riverdale spinoff starring Lucie Hale as the titular character, and it premieres on Feb. 6 at 8 p.m.
'DC's Legends of Tomorrow'
Legends of Tomorrow was not part of the fall 2019 lineup, so the show will premiere its new season Jan. 21 at 9 p.m. after the conclusion of the "Crisis" crossover.
'Roswell, New Mexico'
Roswell fans have a long time to wait, as the alien drama won't be back until March 16, immediately following Supernatural in its new Monday slot.
'Arrow'
Arrow will take its final bow this month, with its first 2020 episode premiering on Jan. 21 at 8 p.m. Look out for the two-hour finale event on Jan. 28.
'Legacies'
Everyone's favorite set of supernatural teenagers will come back to battle more monsters on Thursday, Jan. 16 at 9 p.m.
'Nancy Drew'
The CW decided to pick up Nancy Drew for a full season, and that means a total of 22 episodes will run. The series returns on Wednesday, Jan. 15 at 9 p.m.
'Batwoman'
Like Nancy Drew, Batwoman earned a full season order and is coming back on Sunday, Jan. 19 at 8 p.m.
'Charmed'
Fans want to know how long it will take the Charmed Ones to get their full powers back, and if they'll ever figure out Abigael's ruse. Be ready on Jan. 17 at 8 p.m.
'Dynasty'
Who's ready for more showdowns and dirty schemes on Dynasty? See what Alexis and everyone else is up to when the series saunters back to The CW on Jan. 17 at 9 p.m.