Here Are the Spookiest Episodes of 'Full House' to Watch for Halloween
With Halloween just around the corner, fans look forward to celebrating this holiday with the Tanner sisters and the rest of their extended Full House family. Here are a few of our favorite spooky, creepy, and kooky episodes to watch during October.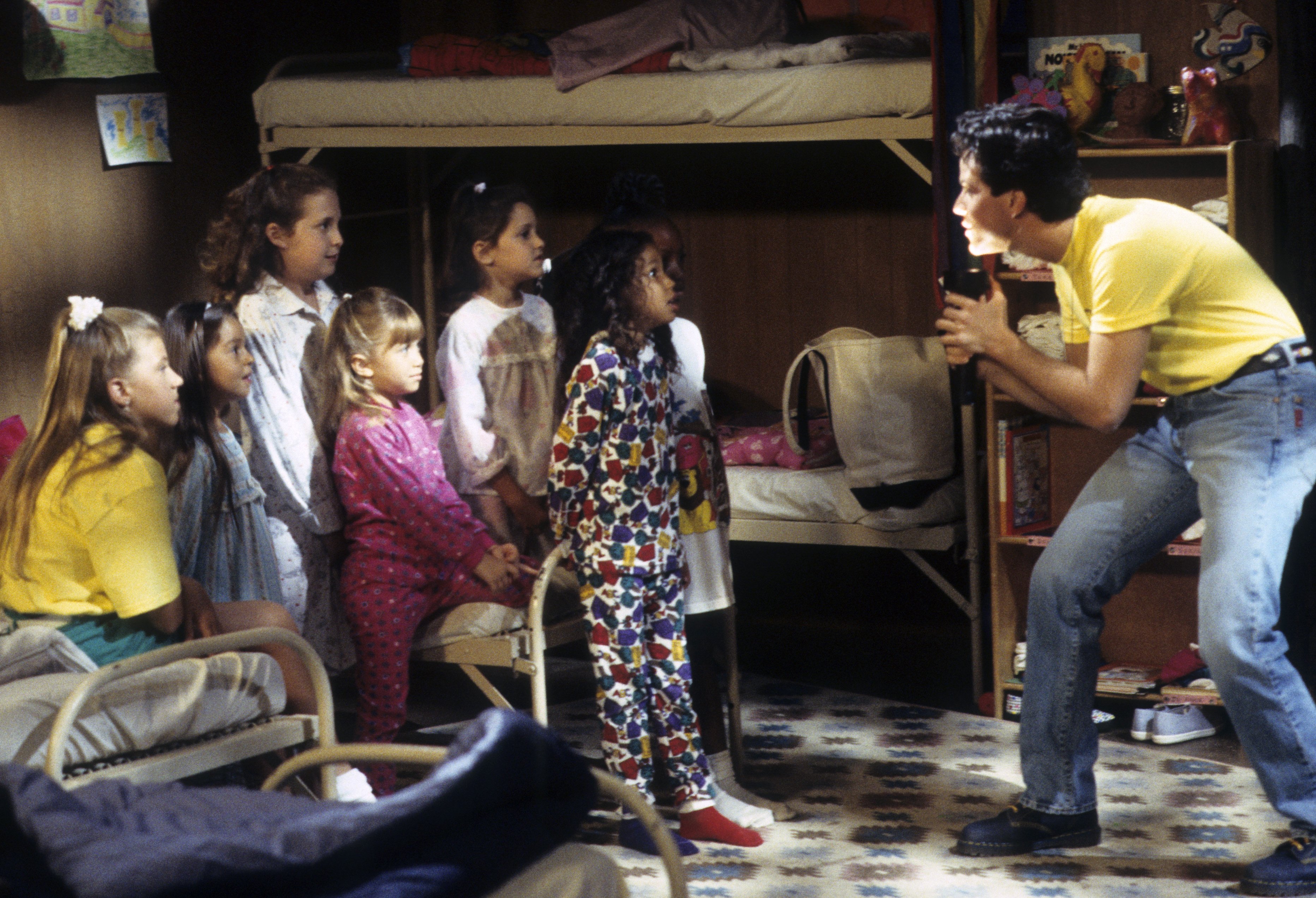 'It Was a Dark and Stormy Night'
OK, this one isn't exactly a Halloween episode. Still, it features one scary story, courtesy of Steve, about a creature who is half-man and half-mud. It's only a summer camp bedtime story, though. 
However, once DJ, Stephanie, Michelle, and Steve head back to their summer camp to return a rabbit stowaway, they realize the story might be true. "'It Was a Dark and Stormy Night" is the first episode of Full House season 7.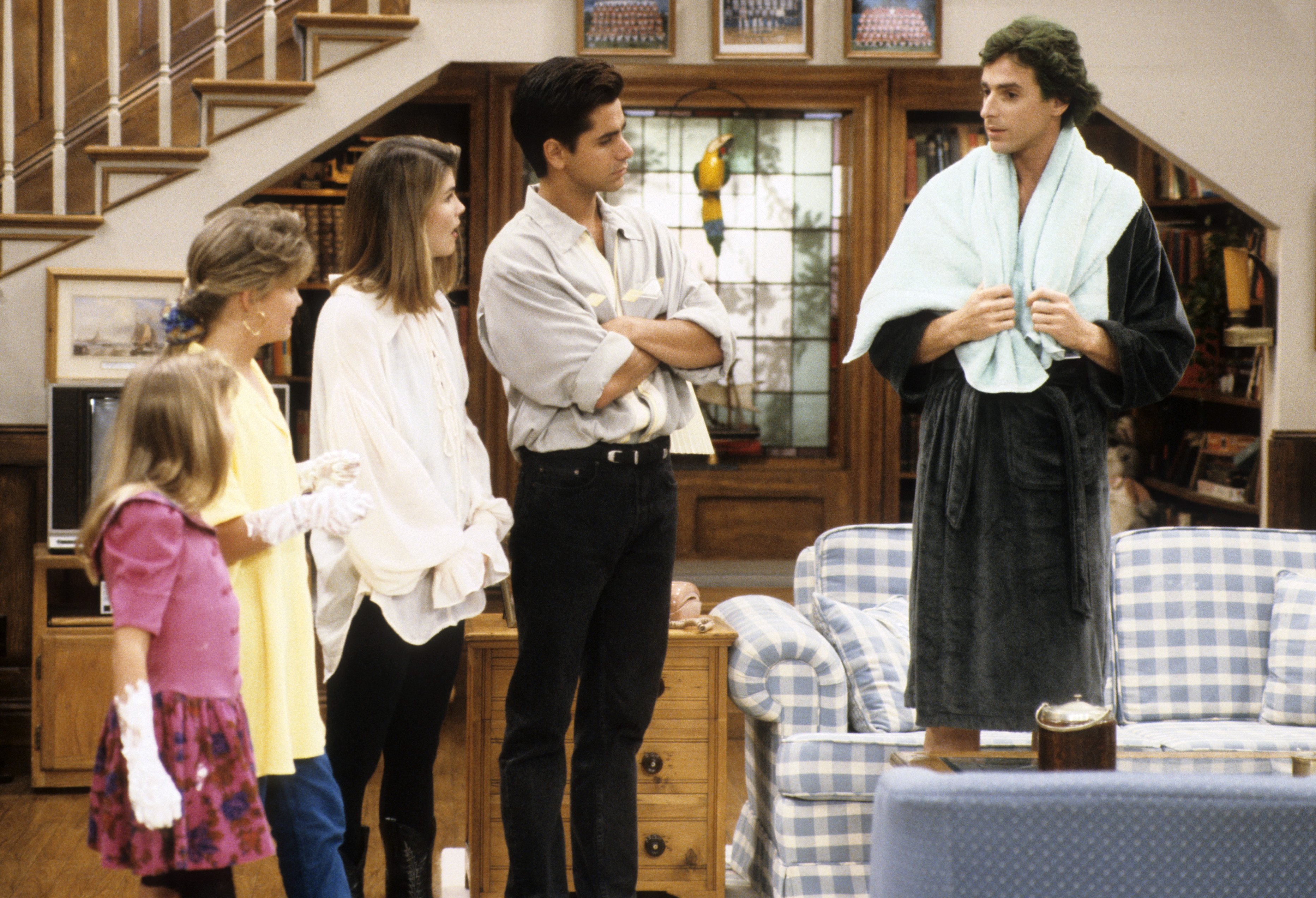 'Terror in Tanner Town'
Danny Tanner is finally putting himself out there, dating a woman almost as passionate about clean clothes as he is. The problem? She has a son named Rusty who is always pulling pranks on people.
He dyes Danny's hair green, he tapes over one of Joey's tapes. His kaleidoscope even gives Michelle Tanner a black eye. The Tanners decide to be on their best behavior regardless, because of how much his mom means to Danny. 
'Driving Miss D.J.'
It's not a Halloween episode, but this is one moment when Danny has to realize that his daughters are growing it. It is pretty scary for Uncle Jesse, though, whose red Mustang gets a scratch from DJ's lessons.
'Divorce Court'
Kathy Santoni is hosting a Halloween party and DJ's invited. That can't be good for Stephanie, who was looking forward to going to the Halloween carnival with her big sister. 
Stephanie dresses as Batman, DJ dresses as the Joker, and Michelle makes a cameo in her cat costume. Although things have somewhat changed between them with DJ going to Junior High, they still have a lot of love for each other. 
'It's Not My Job'
This season 2 episode is one of the first Halloweens that fans celebrated with the Tanners. Michelle dresses as an adorable pumpkin while her older sister, Stephanie, has to deal with one of her biggest fears — going to the dentist.
DJ dresses as Cleopatra and Stephanie dresses as a rabbit. The coolest costume, though, went to Danny, Joey, and Uncle Jesse, who dressed as the Three Stooges. There are quite a few holiday episodes featuring the Tanner Family, including some Christmas specials and Valentine's Day episodes. 
During Netflix's original spinoff series, Fuller House, Kimmy, DJ, and Stephanie dress up for the holiday as adults for the episode "Curse of Tanner Manor." Kimmy and Fernando dress as Lucy and Ricky from I Love Lucy. It's amazing. Fans can watch episodes of Fuller House on Netflix, while episodes of the original sitcom, Full House on Hulu.