15 Years of Magnolia: Here's How Chip and Joanna Gaines' Business Became an Empire
Fall 2018 marks the 15-year anniversary of Chip and Joanna Gaines' design business, Magnolia. The couple has come a long way since they first met, and together, they have built an empire. But all that fame and fortune had to start somewhere. Here's how the world's most beloved design couple established their multi-million-dollar business.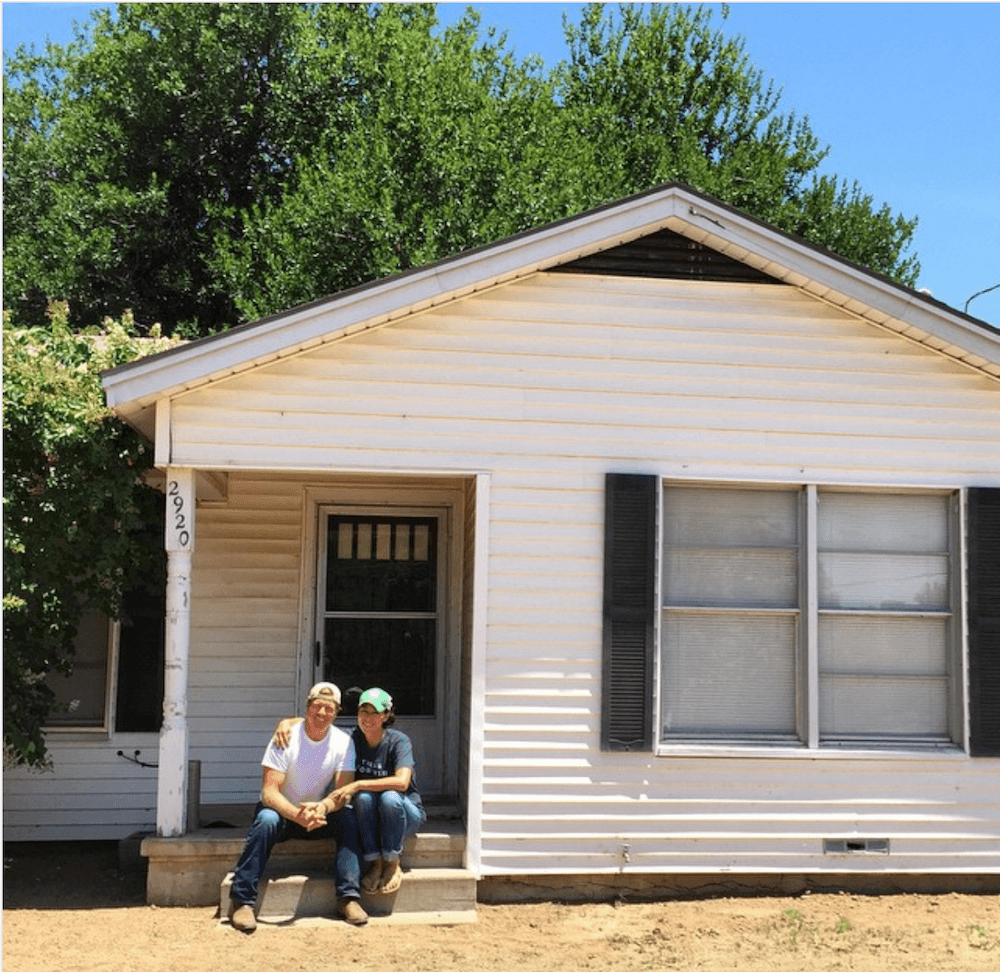 The couple met at an auto store and married just over a year later
When Chip Gaines saw Joanna for the first time, he claims he knew she was the one. The couple met at a Firestone Tire that was owned by Joanna's father. Chip said he fell in love with Joanna after seeing a photo of her hanging behind the counter at the shop. He visited the shop several times until he got the chance to meet her. His hilarious personality won her over, and they were married a little more than a year later.
They bought their first home together after they were married — and it was a major fixer upper
When the couple married, they didn't have much money. As a result, they couldn't afford to move into a beautifully finished house. But they were fine with that, since Chip had flipped homes in college. The two purchased an 800-square-foot fixer upper in Waco. Still today, they say it's their favorite home to have ever flipped. "Most of what I learned creatively stemmed from this little fixer upper," Joanna wrote in an Instagram post. "Small house or big, rich or poor — own the space you live in and love what you have."
The couple began flipping homes and soon borrowed $5,000 to open a small shop
Chip had been flipping homes on the side since he was in college, but Joanna joined him after they were married. Their small fixer upper made them realize they had a knack for home-flipping as a couple, so they decided to go into business together. Joanna wanted to take more of a design angle in her career, so she borrowed $5,000 to open a little shop in Waco. She called it Magnolia Market. However, their construction and remodeling business began to take off, so she closed the shop after she had her first two children.
HGTV caught wind of a home they'd flipped and approached them about a show
Chip and Joanna got noticed by HGTV when someone working for the network saw before and after photos of one of the homes they had flipped. The two were approached about a show and said yes. Their perfectly paired personalities proved to be a hit with viewers, and the show instantly took off. But while the construction side and remodeling were great, Joanna still felt like something was missing. She missed Magnolia Market. According to the couple's website, Joanna couldn't get the idea of Magnolia Market out of her head, so in 2014, the store reopened — this time in a bigger and better location.
Their HGTV show brought them fame and fans. It turned their established business into somewhat of an empire during the course of the five years the show was filmed.
Since then, the couple has dabbled in many new business ventures
Since the couple got their big HGTV break, they've dug into many other business ventures. Now, they own their construction and remodeling business, their market, and have also opened a bakery and a restaurant. Their magazine, Magnolia Journal, launched in fall 2017. Although the couple is no longer filming new episodes for HGTV, they're far from falling off everyone's radar. They keep fans on their toes with what business venture they'll tackle next.
Check out The Cheat Sheet on Facebook!